SmileCon reflects ADA's core values of diversity, inclusion
Host city Houston is one of most diverse in U.S.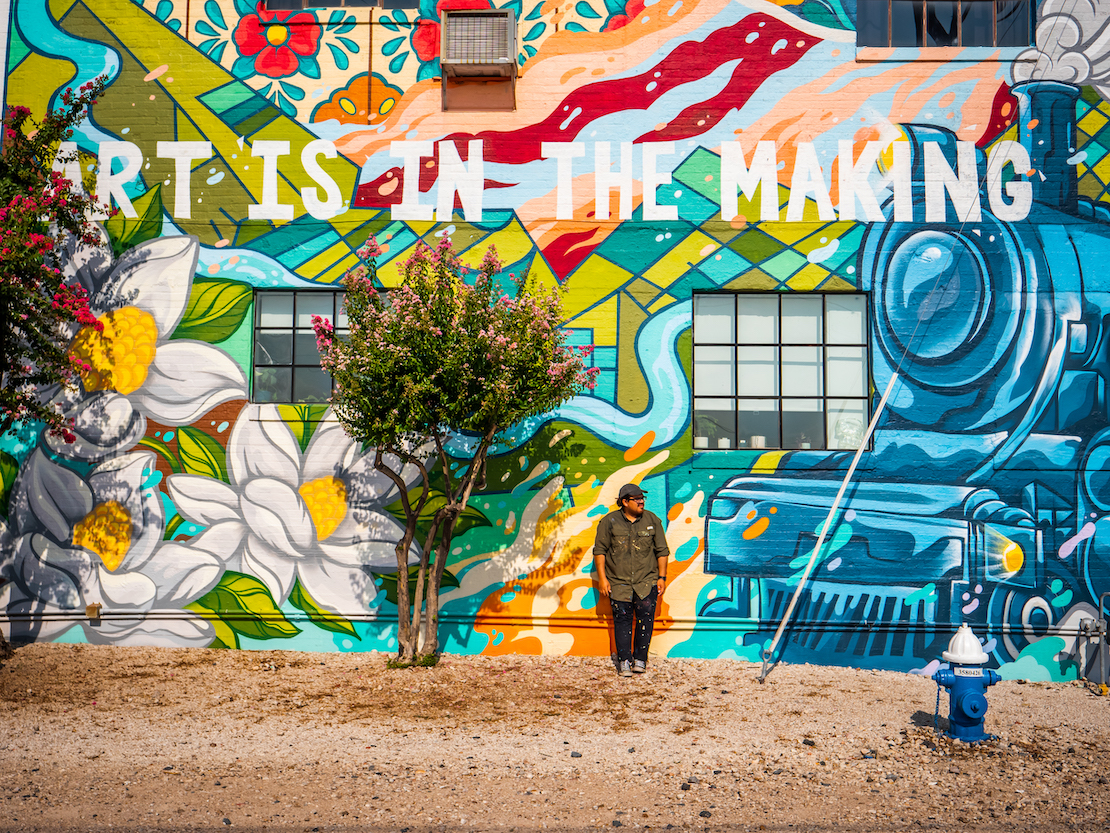 Named the most diverse city in the U.S. by Wallethub in 2021, Houston will offer a welcoming atmosphere for all members of the dental community when SmileCon comes to town Oct. 13-15.
"Houston as a city reflects the American Dental Association's core values of diversity and inclusion," said ADA President Cesar R. Sabates, D.D.S. "The ADA is committed to fostering a diverse and inclusive culture for its members, including at SmileCon. The meeting will offer meaningful opportunities for all members to feel heard and valued as they contribute to the dental profession."
The Houston metropolitan area is home to the nation's fourth-largest Hispanic/Latino population at more than 2.7 million people. More than 1.6 million immigrants and 70,000 refugees call the Houston area home, mostly from Hispanic/Latino countries and also Asia and Africa.
SmileCon will offer continuing education courses in Spanish that cover cosmetic dentistry, sleep apnea, pediatric dentistry, implants and more for dental professionals who speak Spanish.
SmileCon Street Fest, taking place from 5-8 p.m. Oct. 14 along Avenida de las Americas outside the George R. Brown Convention Center — the site of the meeting — will celebrate the diverse food, music and art of Houston.
Attendees can sample the many sweet and savory flavors of Houston that reflect its rich cultural makeup, enjoy the sounds of a local band, engage with interactive art, and connect in the New Dentist Lounge, a special space just for new dentists and dental students.
The winners of the 10 Under 10 Awards, which recognize 10 new dentists who demonstrate excellence early in their careers, will be honored during the SmileCon Opening Session at 8 a.m. Oct. 13, as well as a ceremony at 2 p.m. Oct. 14 in the ADA Member Center in Dental Central.
The DEI Summit: Driving Change Together, from 5-7 p.m. Oct. 13, will include a strategic conversation with a panel on the generational shift and its effect on oral health and the profession. The summit will be in Grand Ballroom C at the convention center.
Snack City at 3 p.m. Oct. 13 will have featured speakers and an array of "snacks" to symbolize the "snackable," or small, steps each person can take to improve health equity. There will be music, giveaways and a QR code to access the health equity toolkit developed by the ADA Council on Advocacy for Access and Prevention in response to an ADA House of Delegates resolution on oral health equity.
Continuing education courses and other events will also address health equity.
Special Care Show and Tell (6112), a course taking place from 11 a.m.-noon Oct.14, will present dentists with tools, products and equipment that will help make it easier for them to treat patients with disabilities.
The Houston Equality Dental Network will host Pride in Practice: An LGBTQ+ Dental Professional Mixer from 6:30-7:30 p.m. Oct. 14. Founded in 2019, the network is a nonprofit dental organization for LGBTQ+ dental professionals in the greater Houston area. Its mission is to educate practicing dental professionals on LGBTQ+ topics and bring awareness of the health disparities this community faces.
The course Barriers to Care and Diversity in Oral Health Care (7101), from 9-10 a.m. Oct. 15, will explore diversity among patients and dental professionals, as well as barriers to care, including how to overcome barriers to provide patients with an optimal level of care.
The ADA defines diversity through many dimensions, including, but not limited to, race, ethnicity, national origin, gender identity, age, physical abilities/qualities, sexual orientation, religious and ideological beliefs, professional practice choices and personal lifestyle preference.
The ADA's 2020-2025 Diversity and Inclusion Plan, adopted in 2019, presents a framework for elevating the Association's diversity and inclusion efforts, as well as opportunities for measuring progress and results.
This year's SmileCon is a joint meeting with the 2022 Texas Dental Association Meeting and the 2023 Greater Houston Dental Society's Star of the South Dental Meeting. To learn more about the meeting and to register, visit SmileCon.org.