Your favorite dental podcasts — live!
Visit the Dental Podcast and Influencer Hub for a unique experience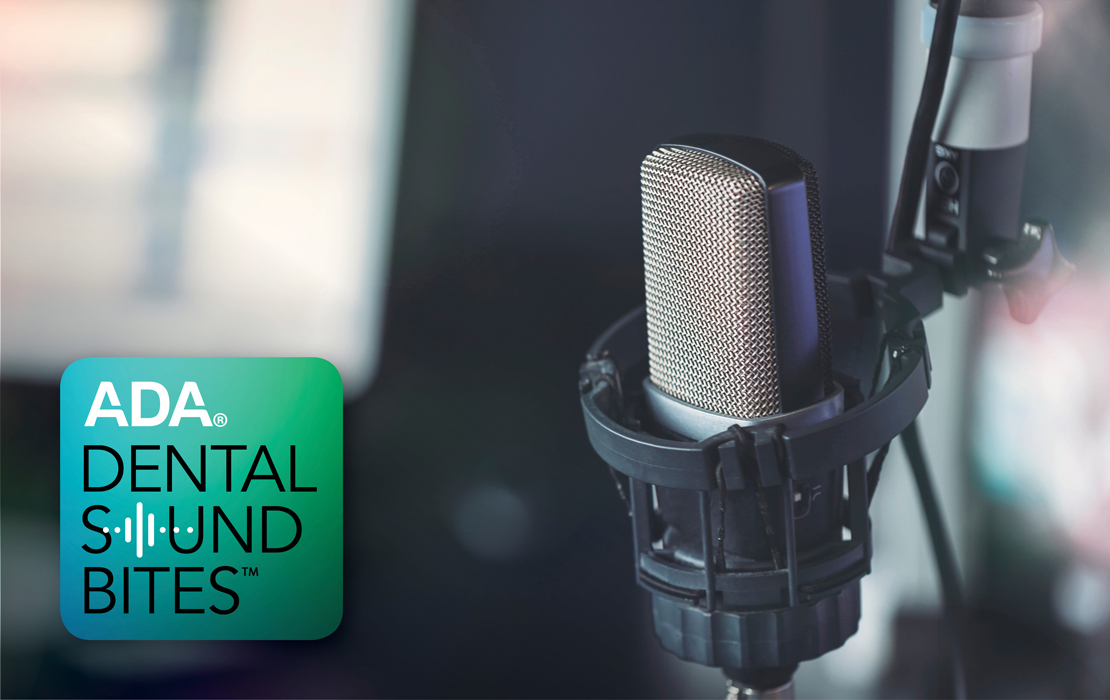 Even though your days at SmileCon will be packed with travel, continuing education, networking and exploring the city, you can listen to your favorite dental podcasts or discover some new ones live and in person in Houston.
This year Dental Central will be home to the inaugural Podcast and Influencer Hub in Hall B, Booth 1403, from 10 a.m.-3 p.m. Oct. 13-15. There, attendees can do more than just listen to their favorite dental podcasts in real time - they will be able to see and interact live with their favorite dental influencers and podcasters. The daily program schedule also gives everyone a chance to discover new up-and-coming podcasts to add to their regular podcast lineup.
The Podcast and Influencer Hub will include a main stage for live show recordings and a more intimate area where podcasters will be interviewing SmileCon speakers, ADA staff and event goers alike to get the inside scoop on all things dental and SmileCon. The Podcast and Influencer Hub staff have also curated a wide variety of podcasts that cover everything a dental professional might want to listen to, including managing a dental practice, dental team topics, dealing with the stress of day-to-day dental practice and much more.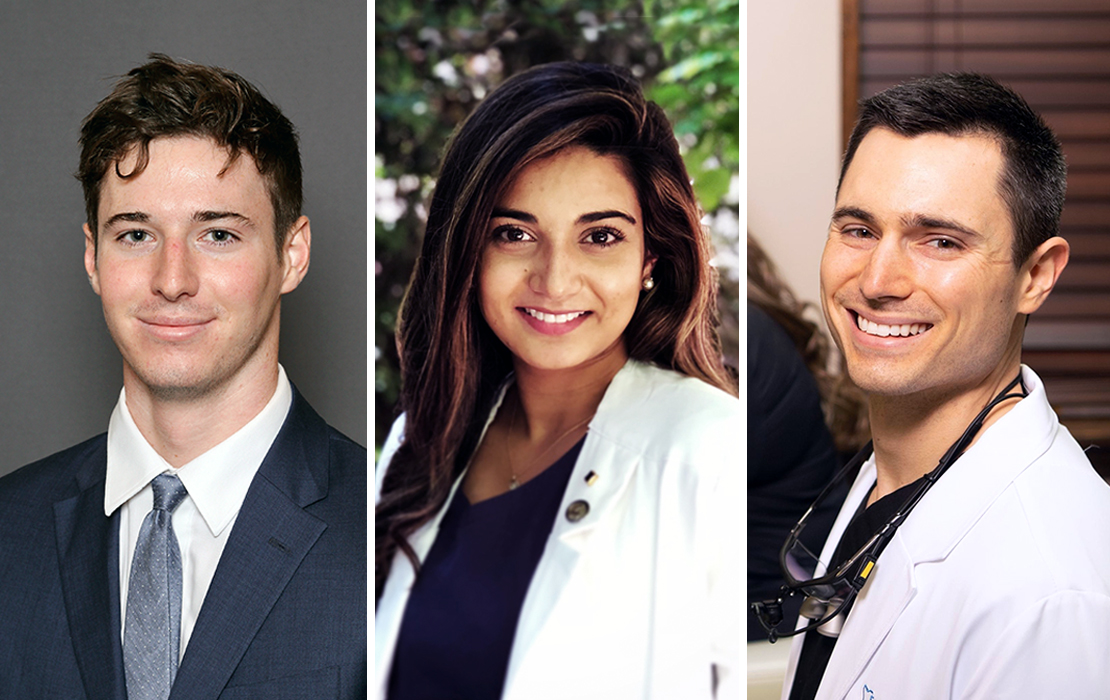 The Podcast and Influencer Hub will also showcase the premiere of the new podcast "Dental Sound Bites," an ADA podcast created for dentists by dentists, which will air its first two episodes during the meeting. Season 1 will feature eight episodes, and topics and speakers will be announced soon. Watch the ADA News and ADA Morning Huddle for the latest updates.
"I love podcasts," said Kirthi Tata, D.D.S., a private practice associate in St. Louis, Missouri. "I think more and more people are getting information by listening to podcasts since people seem to always be on the go."
Dr. Tata was one of several early career dentists and dental students who helped the ADA create the new "Dental Sound Bites" podcast, which will premiere at SmileCon. She graduated from University of Missouri Kansas City School of Dentistry in 2017 and completed a one-year general practice residency at the Veteran's Affairs Health Care Center in Oklahoma City before joining her practice in 2018.
"I think 'Dental Sound Bites' is going to be a unique podcast because each episode will cover a stand-alone topic, so depending on where you are in your career, you can listen to the topics that appeal to you," Dr. Tata said. "These podcast topics were picked by new dentists for new dentists. I can confidently say there will be something for everyone."
"Early-career dentists have been molded into consuming content in an accessible and approachable manner," said Colton Cannon, a fourth-year dual-degree student pursuing a doctor of dental surgery and a master of public health at the University of Minnesota School of Dentistry and the University of Minnesota School of Public Health. "Podcasts are a fantastic platform to provide the wealth of information the ADA possesses to early career dentists in a familiar and sought-after fashion. 'Dental Sound Bites' aims to demonstrate that the ADA is an association for everyone and can provide value NO matter what point you are at in your dental career."
Mr. Cannon, who is in the process of applying to specialty training programs in oral medicine, has also served as president of the American Student Dental Association, and has been an ADA delegate. He was also one of the dental students who provided input for the new podcast. He says that podcasts are part of his daily routine. "I can't imagine going without them. The amazing thing about podcasts is that they expose you to new and exciting topics. I tend to choose my podcasts depending on the mood I am in."
Graham Naasz, D.D.S., said he listens to podcasts every day, both on his commute and when he runs. "I think listening to podcasts when I run has actually enhanced my running because I'm not hating every step. Listening when I'm running helps me to concentrate on the subject matter and gives me more time to think."
Dr. Naasz, a graduate of UMKC School of Dentistry, also completed a general dentistry residency at the South Texas Veterans Health Care System in San Antonio, Texas, before he became a private practice dentist in Kansas City, Missouri. He was also on the team to help the ADA develop the "Dental Sound Bites" podcast.
"My input came from the perspective of what I wish I had known when I graduated from dental school," said Dr. Naasz. "I think it's important for dental students and early career dentists to have one trusted source that offers a diverse range of practical information, from updates on the latest technologies and innovations in clinical dentistry, as well as financial advice like dealing with contracts or managing personal finance and student loans and a variety of wellness topics. I hope 'Dental Sound Bites' will be a well-rounded, trustworthy source for the dental community."
A variety of other podcasts will broadcast live on the Podcast Hub main stage during SmileCon with the following tentative schedule:
Oct. 13:
- "Tooth Talk" with Sarah Milligan, director, Political Affairs & ADPAC, and Peter Aiello, senior manager, Political Affairs & ADPAC.
- "Between Two Teeth," with Stephanie Ganter, D.D.S., and Robert McNeill, D.D.S., M.D.
- "The Jameson Files," with Carrie Webber.
- "The Dental Handoff," with Kelly Tanner, Ph.D., a registered dental hygienist.
Oct. 14:
- "Dental Dilemmas," with Alex Mellion, D.M.D.
- "A Tale of Two Hygienists," with Andrew Johnston, a clinical dental hygienist and podcast co-founder.
- "Best Practices Show," with Kirk Behrendt.
- "Zyris'Rolando Mia."
Oct. 15:
- "Dental Assistant Nation," with Kevin Henry.
- "Dental Sound Bites."
- "Dental Digest Podcast," with Melissa Seibert, D.M.D.
- "DSO Secrets," with Emmet Scott.
Learn more about SmileCon's lineup of continuing education and events or register at SmileCon.org.