A New Day for Dentistry: Dr. Nicole McGrath-Barnes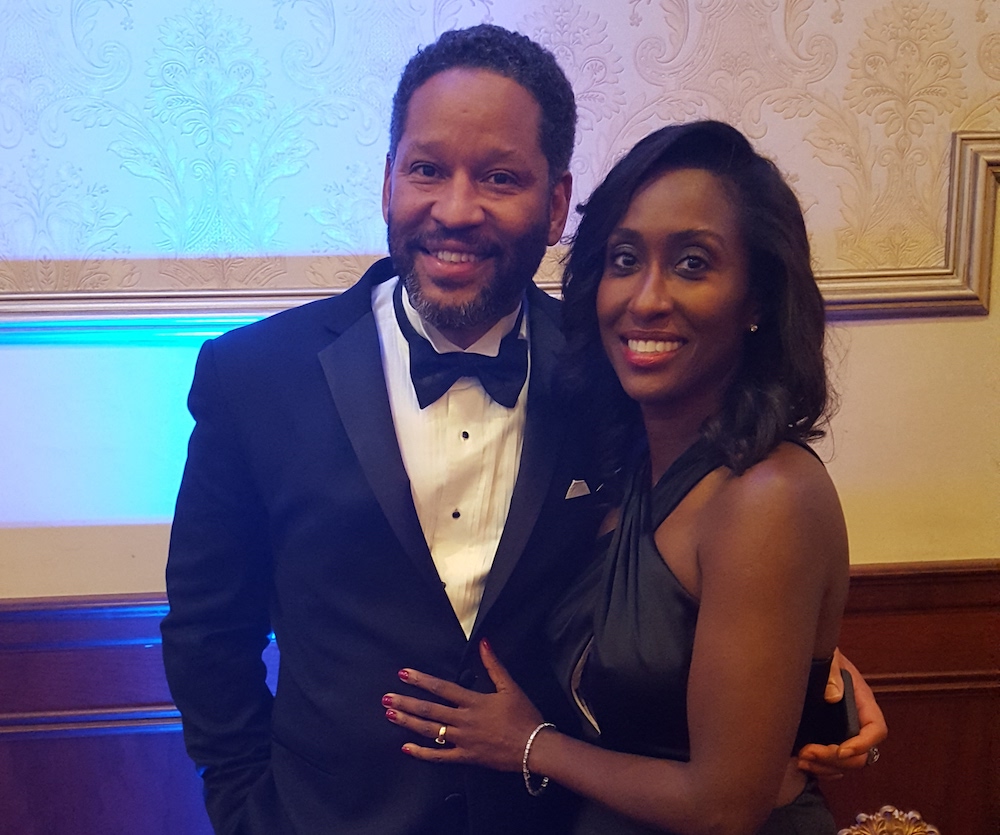 A New Day for Dentistry is a new ADA campaign that celebrates the Association's vibrant community of dentists. It seeks to honor the dentists who power the ADA and commemorates the contributions dentists make to their communities and the profession every day.
Each month, the ADA News will profile one dentist who represents the diverse range of ages, career stages, practice paths and backgrounds that make the ADA what it is.
Meet Dr. Nicole McGrath-Barnes, member since 2005. 
Location: Bloomfield, Newark and Trenton, New Jersey.
Dental school: University of Maryland
Practice type: Public health, KinderSmile Community Oral Health Center
Why did you choose dentistry? I wanted to serve the community. Fourteen years into my private practice journey, I felt quite empty as a dental provider, and I wanted to do more. So I became a Head Start program dentist and opened my private practice door on my off days to the uninsured and underinsured children. When a 5-year-old Black girl came to my office with an oral abscess the size of a golf ball, I saw my own children and knew that I had to do more. That evening I founded KinderSmile Foundation, a nonprofit with the mission to increase access to oral health care for uninsured and underinsured children in the marginalized communities. That began my journey as a community service dentist.
Why did you join the ADA? For networking and exposure.
What do you like most about your ADA membership? The support and information. I love the fact that I can call the executive director and get my calls returned. I participated in the ADA Institute for Diversity in Leadership in 2008. That was an amazing program and enabled me to forge great relationships that help catapult my nonprofit to the next level.
When I'm not in the office, you can find me: Watching a movie with my husband. To be honest, I enjoy the fact that he enjoys watching the movie while I'm next to him. The last movie we watched together was "The Harder They Fall," a Black western movie.
Favorite movie/TV show: "The Notebook," which I've seen five to seven times; and "Shark Tank," which I like because it stimulates my thinking process.
What was your first job? Dental assistant at age 15. I found this job in the classified section of the New York Post. I was eager to find a career path that would allow me to have a better life than what I witnessed my hard working mother going through. The dentist, Dr. Joel Sendroff, saw the drive in my eyes and he became my mentor.
Fun fact about me: I can't dance, but that has not stopped me at all.
What does A New Day for Dentistry mean to you?  It means access to oral health care for all, especially those in in marginalized communities. This is near and dear to my heart as a Black female dentist who grew up in a marginalized community in Brooklyn and had the opportunity to select a career path to provide the best lives for my children. I cannot forget where I came from. When I witness how marginalized communities face oppression, systemic racism and implicit bias, how can I stand by with my knowledge, experience and resources and do nothing? Sometimes I don't have the answers, but I know I can be part of the solution. Our dental homes are culturally sensitive, meticulously clean, professional and all who are uninsured, underinsured and underserved regardless of your color can receive quality dental services.
To hear more from Dr. McGrath-Barnes, watch her video on mentorship and representation.