Boston University professor wins 2022 Stanford Award for dental polymer research
ADA recognition encourages dentists, students to conduct standards-based studies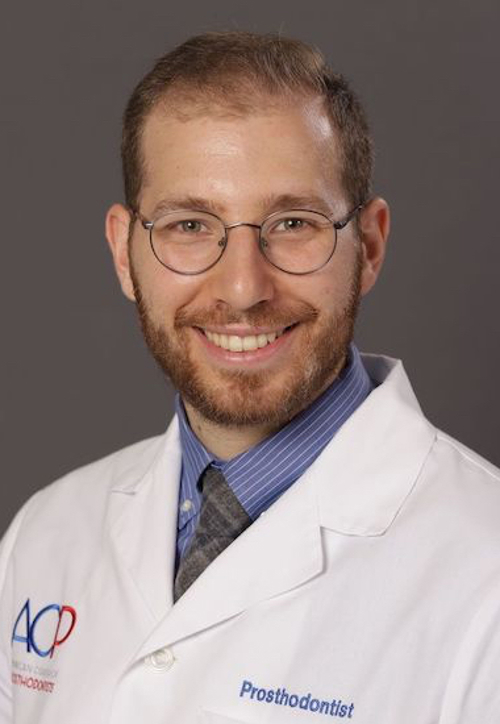 Dr. Abdallah
A Boston University Henry M. Goldman School of Dental Medicine professor has won the American Dental Association's 2022 John W. Stanford New Investigator Award for his research examining the use of computer-aided design/computer-aided manufacturing dental polymers as part of prostheses.
Using a machinability test standard recently introduced for testing CAD/CAM ceramic materials used in dentistry, Ali Abdallah, B.D.S., D.Sc.D., investigated the machinability and mechanical performance of high-strength CAD/CAM dental polymers to assess the viability of using them as framework materials for full-arch fixed implant prostheses.
The International Organization for Standardization standard he used for his study had not previously been applied to polymer materials. He developed and documented several additional quantitative and qualitative parameters to expand on the standard as a recommendation to be included in future ISO revisions.
"I am thrilled and honored to receive the 2022 Stanford Award, which encourages new research to help advance one of the most important endeavors in any organized profession — standards and quality control," said Dr. Abdallah, clinical assistant professor in the department of restorative sciences and biomaterials. "Due to my interest in CAD/CAM dentistry, I have been pursuing research on the machinability of milled dental materials — particularly high-strength polymers, which are up and coming in fixed, removable and implant prosthetics. No machinability testing standards currently exist for polymer-based materials, so I applied the current standards for ceramic material machinability testing in my research and attempted to develop the existing standards with further tests."
Dr. Abdallah was selected for the Stanford Award by an awards committee and the ADA Council on Scientific Affairs. He received a $1,000 honorarium and will present his study titled "Merlon Test to Assess the Machinability of High-Strength CAD/CAM Dental Polymers" at the March 21-23 virtual meetings of the ADA Standards Committee on Dental Products and U.S. Technical Advisory Group for the International Organization for Standardization's Technical Committee 106 on Dentistry.
The Stanford Award is named for John W. Stanford, Ph.D., who was responsible for the establishment of the ADA's current standards program. The award was designed to encourage dentists and dental students to conduct standards-based research and standards development.
To learn more, visit ADA.org/stanford-award .