ADASRI scientists receive grant to study implant inflammation
New Lab of Oral & Craniofacial Innovation will lead research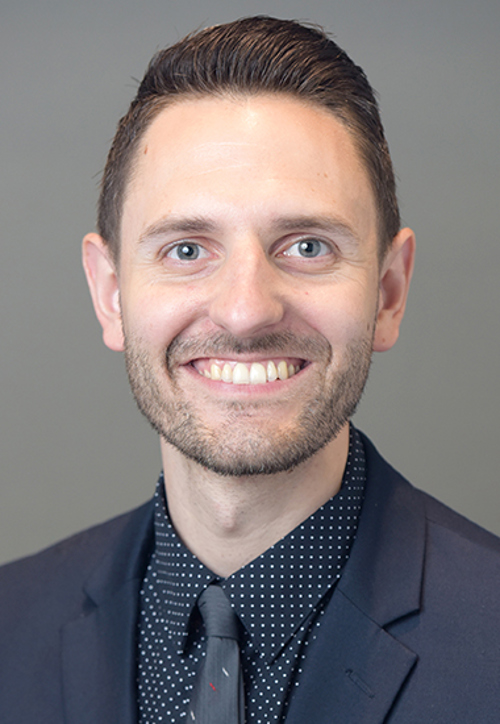 Dr. Byrd
Researchers from the ADA Science & Research Institute's new Lab of Oral & Craniofacial Innovation will study the differences between periodontitis and peri-implantitis as part of a grant-funded project.
"Since the first dental implants were placed in the 1960s, they have revolutionized dentistry; however, despite their wide use and high levels of success, implants are susceptible to similar inflammatory disease processes as the teeth," said Kevin M. Byrd, D.D.S., Ph.D., Anthony R. Volpe Research Scholar and manager of oral and craniofacial research. "While similar, many in the field now think that gum inflammation and implant inflammation have important differences that need to be understood in finer detail."
The research team, including Dr. Byrd, ADASRI postdoctoral researcher Quinn Easter and University of California, San Francisco, professor Yvonne Kapila, received a two-year, $25,000 grant from the American Academy of Implant Dentistry Foundation to apply new techniques to better understand oral inflammatory diseases.
The scientists plan to measure the unique immune cell shifts between periodontitis and peri-implantitis using slide-based spatial proteomics, which is the large-scale study of proteins.
"We hope to understand the tissue changes in susceptible tissues before disease onset, and with the goal of precision medicine in mind, this project will set up an analysis pipeline to better describe disease subtypes that are not yet known," Dr. Byrd said.
The Lab of Oral & Craniofacial Innovation in Gaithersburg, Maryland, focuses on applied multiomic strategies to better understand oral and craniofacial health and diseases. Multiomics is an approach in biological research in which different omic datasets, such as proteomes, genomes and microbiomes, are combined for analysis.
The lab is building a collaborative, multidisciplinary network to complement its goals.
"We are thrilled to have been funded by the AAIDF to combine these two strengths — our technology and network of investigators — to understand the cell and molecular underpinnings of oral diseases," Dr. Byrd said.