ADA awards duo honorary memberships
Board of Trustees recognizes Priscilla M. Allen, Arthur Meisel for their service in organized dentistry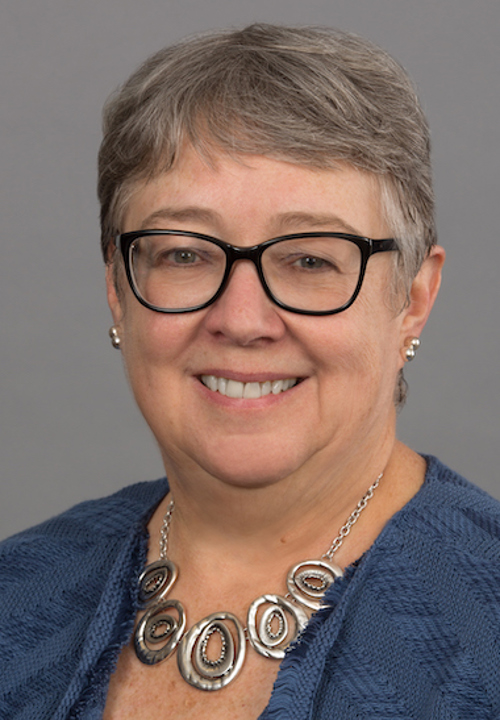 Ms. Allen
Mr. Meisel
The ADA Board of Trustees has awarded honorary membership in the Association to two people for their "outstanding contributions to the advancement of the art and science of dentistry."

In April, the Board named Priscilla M. Allen, governance liaison of the North Carolina Dental Society and director of its Mission of Mercy clinics; and Arthur Meisel, executive director of the New Jersey Dental Association.
Priscilla M. Allen
Ms. Allen has worn many hats over the past 50 years in service of the dental profession.
It began in 1967 as a dental assistant student at the University of North Carolina Chapel Hill. She later worked in the removable prosthetics department as manager of the undergraduate clinic. She became executive director of the UNC Dental Alumni Association and later director of the UNC School of Dentistry Foundation.
Since 2006, she has been with the North Carolina Dental Society, where she currently serves as its governance liaison and as director of the North Carolina Mission of Mercy Clinics.
Still, when ADA 16th District Trustee Gary D. Oyster, D.D.S., called her that he had nominated her for an honorary membership, she thought he was kidding.
"I thought he was playing a joke on me," Ms. Allen said. "Dr. Oyster and I kid each other so much that I thought it was one of those times. Then I heard who wrote letters of nomination for me, and I was overwhelmed with pride."
To Dr. Oyster, after what he has seen in 15 years working with Ms. Allen, an honorary membership simply made sense."
"She is truly committed to improving the oral health of the underserved populations across North Carolina," said Dr. Oyster in his nomination letter. "Prissy not only organizes things but is an active participant who serves as an example for dentists, volunteers, and pre-dental and dental students that attend the Mission of Mercy clinics."
Despite some trying times, especially the last couple of years due to continuing changes in dentistry, for Ms. Allen, there's a lot to be proud of.
"I have survived and feel I am an asset to this organization," she said, adding that her role has allowed her to help the NCDS as needed, including in governance, meetings and events, membership, patient mediation and their Mission of Mercy programs.
"I have only known very special people who have received this distinguished recognition from the ADA," Ms. Allen said. "I never realized that I possessed the skills or accomplishments to receive this recognition. I always just felt like I was treating people and my positions in dentistry the way I was brought up. It all begins with respect."
Arthur Meisel
Mr. Meisel's professional relationship with the New Jersey Dental Association began in 1970 when a law firm assigned him to provide legal services to the organization.
"When the NJDA's headquarters building was dedicated in 1972, I was invited to attend with my wife, who was pregnant at the time with our first child," he said.
And in the next five decades, that relationship evolved in 1995 when he became assistant executive director and general counsel, and in 2000, Mr. Meisel was hired as its executive director. He plans to retire at the end of the year.
"As I like to say, prior to 1995, the NJDA was my favorite client," he said. "Since 1995, it continues to be my favorite client, even though now it is my only client."
Despite his contributions to NJDA and organized dentistry, it still came as a surprise to him to receive an ADA honorary membership.
"It is gratifying to feel I may have made some small contribution to the profession," he said.
But to ADA Fourth District Trustee Frank J. Graham, D.M.D., there has been nothing small to Mr. Meisel's work.
"Through his leadership and with the team he has assembled, the New Jersey Dental Association has become a national leader in developing legislative and regulatory initiatives that serve our profession," said Dr. Graham in his nomination letter. "He is held in the highest of esteem throughout New Jersey, the Fourth District, and the nation as a tireless advocate for our profession."
Mr. Meisel said there's been a lot to love with his time at NJDA, specifically the relationships he's formed with volunteers and staff at all levels of organized dentistry.
"I cannot believe that I have been associated with dentistry for more than 50 years," he said. "Upon retirement at the end of this calendar year, I will miss the day-to-day interactions but treasure the experiences."