Dr. Zack Studstill receives 2022 ADA Distinguished Service Award
Award is Association's highest honor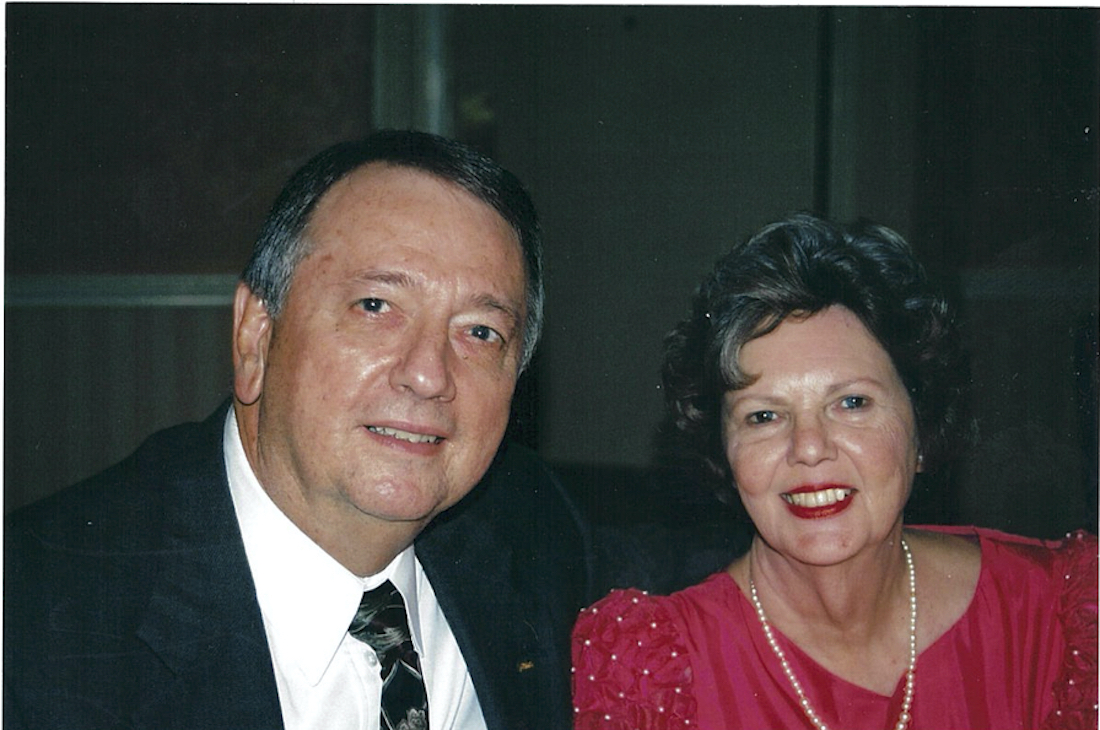 There are people in life who push us - to be better, to achieve, out of our comfort zones.
For his friends and colleagues across Alabama and beyond, Zack Studstill, D.M.D., is that person and more.
"He has always been one who could be counted on to do the wise, correct thing," said James R. Dumas, D.D.S., of Prentiss, Mississippi.
"He always wants to bring younger dentists up and give them the opportunity to grow," added Gordon Isbell, D.M.D., of Gadsden, Alabama.
"It's kind of like those old E.F. Hutton commercials: When Zack Studstill talks, people listen. He's just so well respected by everybody," said Deborah Bishop, D.M.D., of Huntsville, Alabama.
These testimonies are just part of why Dr. Studstill is the recipient of this year's ADA Distinguished Service Award, the highest honor the ADA Board of Trustees can bestow on a member. The Board will present Dr. Studstill - current Alabama Dental Association executive director and past Alabama Dental Association president, ADA trustee and ADA second vice president - with his award in October during this year's SmileCon in Houston.
"Dr. Zack Studstill is a mentor, an incredible human being and a tremendous dentist," said ADA President Cesar R. Sabates, D.D.S. "I am so pleased to present this year's Distinguished Service Award to him for a lifetime of hard work and dedication on behalf of dentistry."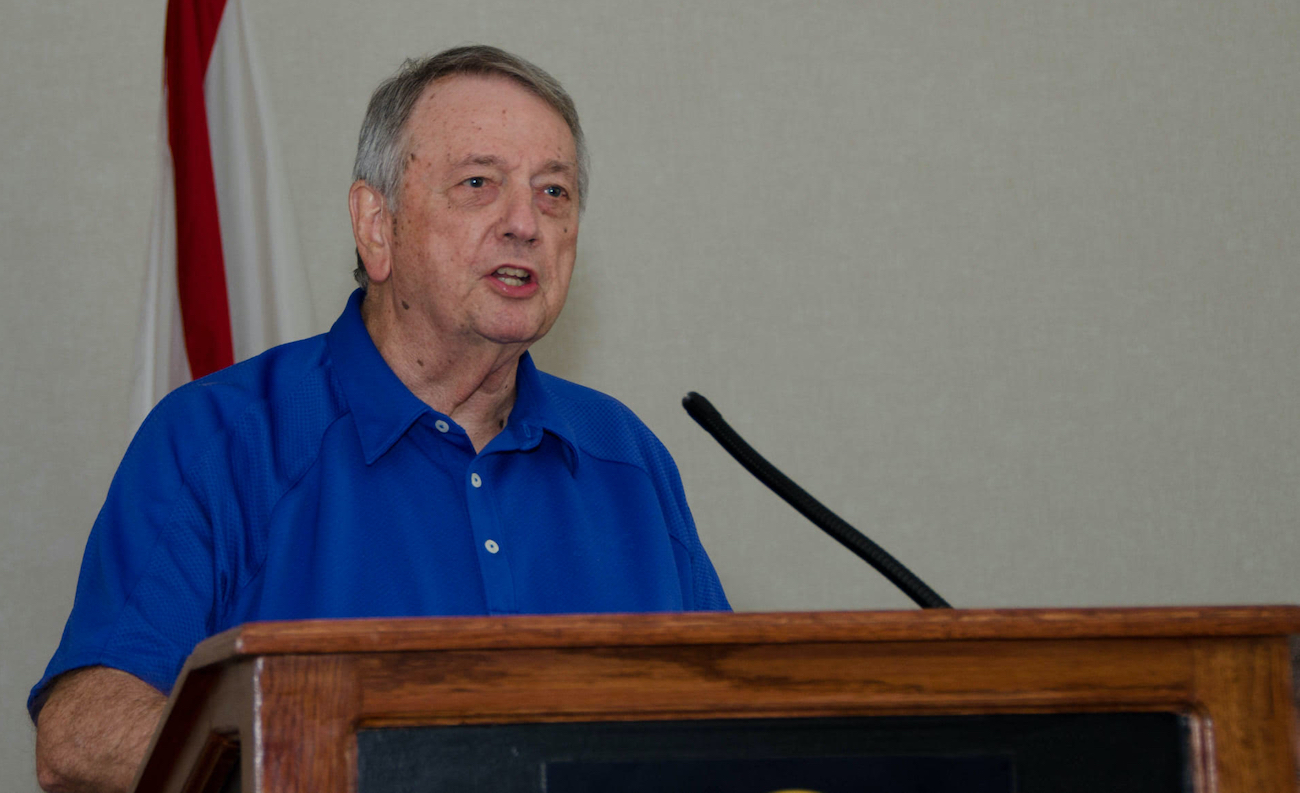 Medicine's loss, dentistry's gain
It all started in Andalusia, Alabama, in the 1950s when a young Zack Studstill would drive his physician grandfather, S.C. Hamner, M.D., around on his evening patient calls. "He was my role model. I called him 'Daddy Doc,' said Dr. Studstill, whose father was away from home in the Marine Corps.
During those night drives, the two would often talk about Zack's future.
"He was the one who wanted me to go into dentistry," Dr. Studstill said, recalling Dr. Hamner mentioning that as a dentist, there will be more predictable hours and a more stable family life.
"Well, if one of your role models and a grandfather that you love says something like that, obviously you're going to consider it," Dr. Studstill said. "And I did."
Medicine's loss was dentistry's gain. Dr. Studstill graduated from the University of Alabama School of Dentistry in Birmingham in 1965.
"He couldn't be prouder of me when I graduated from dental school," Dr. Studstill said.
Daddy Doc was less enthused that his grandson decided not to return to Andalusia, but he couldn't complain. There was a very good reason: Zack Studstill had found love in Montgomery, where his future bride, Lady Claire Davidson, was attending Huntingdon College. What began as a blind date would go on to raising a family of two daughters in Montgomery, opening a dental practice, and becoming stalwarts at their church, where Dr. Studstill still teaches Sunday school.
"It was a good decision for us," he said, smiling.
Right thing, right time
It was in Montgomery where an established dentist - John Turner, D.D.S., - offered to take him to a meeting at the Second District Dental Society, which ultimately sparked his involvement in organized dentistry.
"Dr. Turner was on the board of dental examiners and an excellent dentist, somebody I looked up to," Dr. Studstill recalled. "I called Lady Claire and said, 'You're not going to believe this. Dr. Turner's going to pick me up and take me to a dental meeting. And by the way, we're going to have steak.' We hadn't had steak in five years."
After that, Dr. Studstill became a fixture at dental meetings.
In the first 10-15 years as a dentist, Dr. Studstill concentrated mostly on raising a family and running his practice. But as his children got older, he became more involved as a leader. First, as chair of the ALDA annual meeting, then as an alternate delegate and delegate, and eventually rising to be president of the Alabama Dental Association and later, ADA second vice president.
"That's why mentorship is so important. Because you have opportunities to look at some people, and say, she or he has real potential," Dr. Studstill said. "I've had so many doors opened for me, it's unreal. I think if you're involved you see the great value organized dentistry has for practitioners out there. Sometimes I think, 'where would I be if the ADA and the Alabama Dental Association went away?' I'd be lost."
Under the leadership of Dr. Studstill, the Alabama Dental Association has developed a four-year, full Dental School Tuition Forgivable Loan Program administered by a state agency, the Board of Dental Scholarships and Loan Awards; and a Rural Dental Scholars Pipeline Program. Dr. Studstill, Lew Mitchell, D.M.D., and Hiram Johnson, D.M.D., developed a seminar on ethics at the UAB School of Dentistry for third- and fourth-year students that has been an annual event at the dental school for the last 20 years.
"He is always going to be the one you look up to and can trust to do the right thing," said fellow Montgomery dentist and friend Larry Browder, D.M.D.
Dr. Studstill found he loved being on the ADA Board of Trustees first as an officer and later as the trustee for the Fifth District. However, he ultimately decided not to run for ADA president-elect. At the time, his mother was ill with colon cancer, and he knew wanted to spend whatever time she had left with her.
"It was a good decision for me, because I was able to be by her side instead of the ADA PE campaign trail," he said. "I was able to go to my folks' home and help my father and my sister out with her during her last days. It didn't rise to a level of real choice. You do the right thing at the right time."
Love of music
When he wasn't practicing dentistry, or lobbying for ways to improve dentistry in Alabama, Dr. Studstill could be found playing the piano as a way to relax. In high school, he played the trumpet in the concert orchestra at Andalusia High School.
A self-taught pianist, he learned he could play many songs after just a single listen though eventually he would take lessons to expand his craft.
"We didn't have a piano at home, but my aunt did," he recalled. "I'd go over to her house and sit at the piano. I believe you either have an ear for music or you don't. Frankly, I think it's a God-given talent."
"He's an amazing person," Dr. Bishop said. "I don't think I've ever known anybody that could be so organized and do so many things so well at so many different levels."
During his time on various ADA councils and as a member of the ADA Board of Trustees, Dr. Studstill often entertained his fellow dentists by playing the piano in a hotel suite the Association would reserve for receptions.
One night, Dr. Studstill arrived at the suite early. As he played the piano, members of the hotel staff popped in and out to set up for the ADA party later that night. One of the workers complimented him on his playing.
"He asked me, 'Would you like to know who played this piano last night?'" Dr. Studstill said. "Turned out Paul McCartney was in the suite the night before. So, my hands had been on the same keys he was playing. I didn't wash my hands for a month."
Becoming an ED
In 2010, the Alabama Dental Association began a search for a new executive director.
During the search, he would spend an hour managing the state dental association office, while staff and other leaders worked on finding the new ED. This went on for more than six months before he got the question: Would he be interested in applying for the job himself?
"I said, well, let me talk it over with Lady Claire," he said. "I went home and told her. And she said, 'It would be good for you, it'll humble you.'"
And that was that. Dr. Studstill has been executive director ever since.
"Lady Claire has been my foundation, my rock," he said. "She has been the one that has always been there to listen. Every time something like this came up, we'd sit out on our deck with a glass of wine and talk about whether I ought to do it or not and what it would cost for family time."
Not long after accepting the executive director job, he sold his practice.
"It was a good time for me. I'd been in practice 42 years or so at that point," he said. "And I really planned on retiring in about five years, when this opportunity happened."
'The thing about Zack is, he's just completely committed to dentistry, and he's served it so well at so many levels," Dr. Bishop said.
The counselor
As a Sunday school teacher at his church, Dr. Studstill would often get approached by younger parishioners asking him for advice. He'd direct them to the pastor who had professional training in counseling.
But when it kept happening, Dr. Studstill decided he might as well get professional training as well. In the late 1980s, he earned a master's degree in counseling, a two and a half year journey, three days a week, after office hours. During that stretch, he'd practice dentistry for eight hours, followed by class at 7 p.m. and homework after that.
"Back in those days, you couldn't record anything at all, and I'd be sitting there taking notes like I was in dental school," he said. "I'd go home and rewrite my notes and got to bed about midnight every night. It was tough. But it was also really rewarding."
His background in counseling not only made him an ideal teacher at church, but it also helped him as a leader in dentistry.
When asked to sum up Dr. Studstill in a few words, his friends can't speak highly enough.
"I think how everybody wants to be like Zack, but few people want to offer the personal sacrifices he has." Dr. Bishop said. "If you're going to battle, you want Zack Studstill on your side."
"We have been down many roads together and to my knowledge, there is not a mean bone in his body," said Dr. Dumas, who first met his friend in the 1980s as an ADA delegate. "If I had one person I would want in a foxhole with me it would be him."
"Every time I get off the phone with him, I'm invigorated, because I've had a great day and because I got talk to him," Dr. Isbell said. "We laugh and we cut up, and you know the last thing he tells me every time he gets off the phone? He says, 'Gordon Isbell, I love you so much.' That's Zack Studstill."