Illinois man wears many hats: Filmmaker, soldier, actor, dentist
Patrick Brambert, D.D.S., invited to screen his short film at L.A. film festival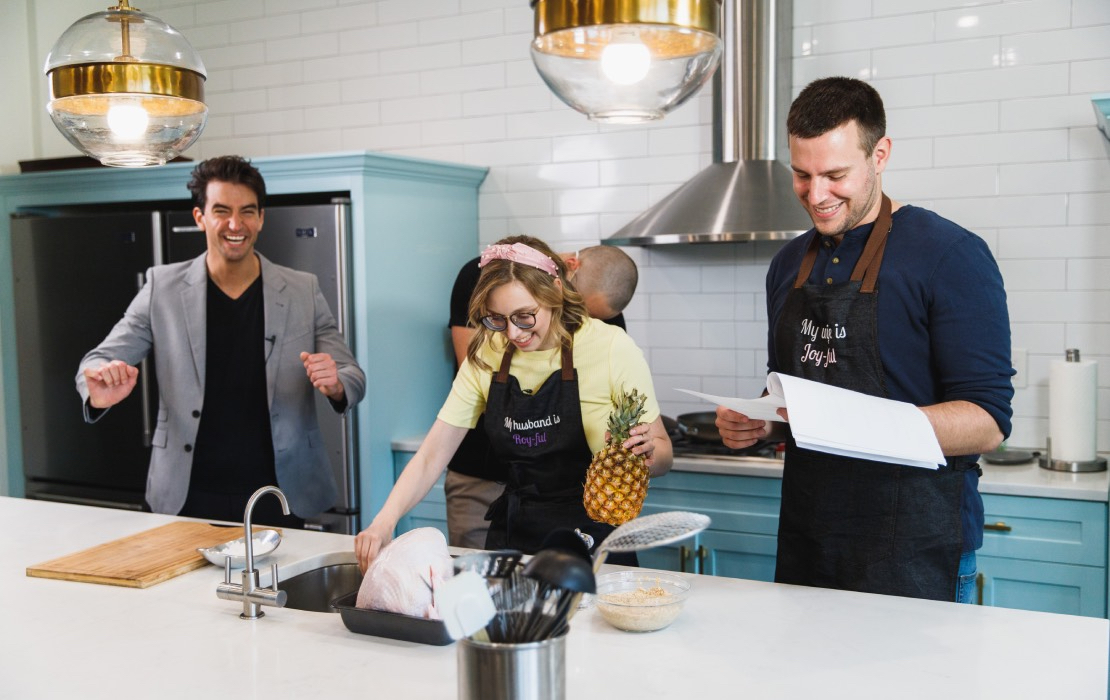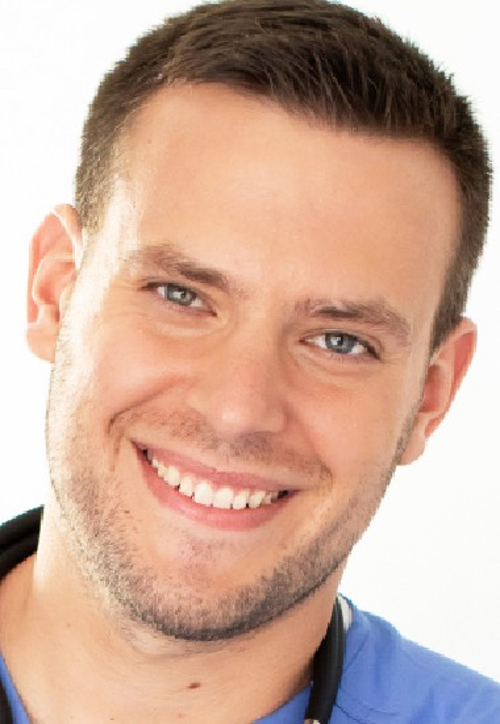 Dr. Brambert
When Chicagoland was sweltering in mid-June with sky-high heat indexes, Patrick Brambert, D.D.S., was escaping from the area to make his first-ever trip to Los Angeles.
Dr. Brambert wasn't there to savor the cool breeze-kissed beaches.
As writer, director and star, he was invited there to screen his 10-minute film, "Kitchen Spaces," at the Dances with Films film festival, held at the iconic TCL Chinese Theatre on the Hollywood Walk of Fame.
A cooking-show spoof, Dr. Brambert described the short film as a cross between "The Office" and "Between Two Ferns," two shows that use awkwardness as a springboard for laughs.
"I like cringey humor a little too much," Dr. Brambert said.
His trip to a film festival was just one of the many feathers in his cap. Besides being a filmmaker, Dr. Brambert is a Second City-trained improv comic, Army National Guard soldier and associate dentist at Dental Essence in Addison, Illinois.
Add all of that to a home life with his wife and two children under the age of 3, and you've found someone with more energy than many of his peers.
"I don't think I'll ever leave dentistry behind," said the 30-year-old. "But I like variety in my week."
Dr. Brambert was in Oklahoma last year for Army National Guard basic training when he wrote the script for "Kitchen Spaces" in between - and during - long runs while living in constant fear of drill sergeants.
He said he has wanted to serve in the military about as long as he has wanted to be dentist, actor and filmmaker, with cherished memories of elaborately staged battle campaigns with his G.I. Joes as a child.
Besides inhabiting the personas of G.I. Joe characters Cobra Commander and Snake Eyes during playtime, Dr. Brambert loved visiting his pediatric dentist. That dentist, who inspired him to go to dental school at the University of Iowa College of Dentistry and Dental Clinics, was so beloved that Dr. Brambert insisted on keeping him as his dentist all the way until Dr. Brambert was 21 and half-a-foot longer than the length of the operatory chair.
Before his dental school graduation in 2017, Dr. Brambert completed an externship at a special-needs clinic in Iowa as well as an additional externship on a Native American reservation in Cass Lake, Minnesota. Once he graduated, he practiced for several years in the western Chicago suburbs. On the side, he completed the improv program at The Second City theater where he performed with the Yellow Belly Improv Group before landing an associateship at Dental Essence, owned by Paul N. Greico, D.D.S.
"He's a really caring person," said Dr. Greico. "He has a great rapport with his patients, and he's highly qualified. He's committed to dentistry and enjoys what he's doing in dentistry. He's just really a good guy, and a great family man."
When he is not on diaper duty at home or National Guard duty, Dr. Brambert trains with acting coach Max Arciniega. Mr. Arciniega is best known for his role as Domingo Gallardo "Krazy-8" Molina in the critically acclaimed series "Better Call Saul" and "Breaking Bad."
The dentist acts when the opportunity presents itself. For example, Dr. Brambert played a jail guard in the television show "Chicago P.D." last season.
As expected, Dr. Brambert has several goals in life, befitting someone who seems up for everything. One goal is to become more confident with implant placing, and second is becoming a fellow in the Academy of General Dentistry.
But that's not it. Of course not.
He is also hoping to hear from connections made in Los Angeles about turning "Kitchen Spaces" into a half-hour series on network TV.
It is entirely possible, especially since he has more energy than most.