Older Adult Care Symposium to address how the dental profession is adapting to treat growing population of older adults
Hybrid event scheduled for Aug. 26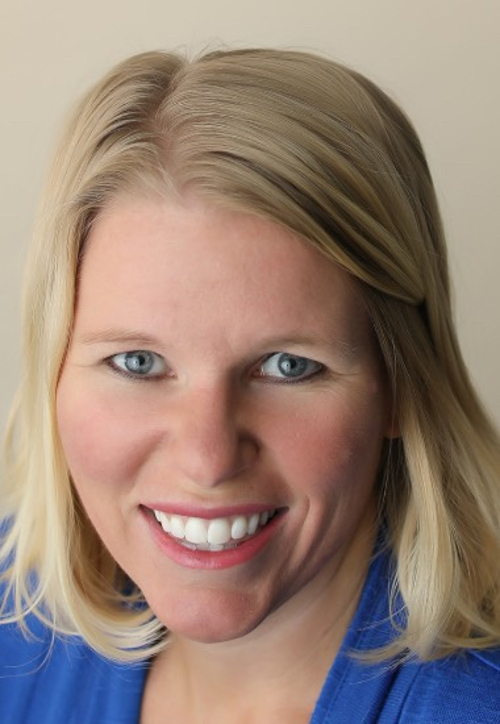 Dr. Dornfeld
The ADA is inviting dental and other clinical professionals to register for the 2022 Older Adult Care Symposium,  to be held on Aug. 26 at the ADA Headquarters in Chicago and virtually on Zoom from 8 a.m. to 4:30 p.m. Central time.
This year's symposium, "From Policy to Chairside: Improving Oral Healthcare of the Aging Population," will offer a wide range of content including academic trends, current policy, access to care and the oral-systemic connection. Registrants will have the opportunity to learn from experts in oral health care for older adults.
"This event will interest providers across various experiences and practice environments for an opportunity to engage either in person or online in a common purpose to serve this unique segment of patients," said James Hoddick, D.D.S., chair of the ADA Council on Dental Practice. "When it comes to treating the older adult population, there are vast considerations for the profession to keep in mind, including barriers to accessing oral health care."
The keynote speaker is Linda C. Niessen, D.M.D., a Kansas City University professor and founding dean for the university's College of Dental Medicine and vice provost for oral health affairs. The college has received initial accreditation from the Commission on Dental Accreditation and plans to enroll its first class of students in August 2023.
Dr. Niessen's academic career includes serving as a clinician caring for medically complex and geriatric patients at several VA Medical Centers.
"The symposium aims to present a multidisciplinary approach to providing dental care for some of the most vulnerable patients we have the privilege of caring for," Dr. Niessen said. "As the baby boomers age, we need to ensure that their access to oral health care is never compromised, recognizing that their oral health is directly associated with their overall health."
One of the speakers is Renee Joskow, D.D.S., who recently joined the National Institutes of Health's National Institute of Dental and Craniofacial Research as a senior adviser after a decade serving as the Health Resources and Services Administration's chief dental officer.
"I am honored and excited to be able to participate in this vitally important symposium," said Dr. Joskow. "Older adult care can potentially be more complex, but no less essential, and this event will emphasize the message that the ADA and the entire dental community are committed to caring for them."
The symposium offers participants up to six hours of continuing education credit and welcomes dental students, residents, practicing dentists, policy makers, medical colleagues, and those with a shared interest believing that oral health is health, specifically for older adults.
"Resolution 77H-2020, passed by the2020 House of Delegates, affirmed the value of integrating elder care strategies into the ADA's public advocacy efforts," said Kamila Dornfeld, D.D.S., ADA National Elder Care Advisory Committee chair. "ADA continues this important work in response to Resolution 81H-2021 (Elder Care Strategies for Continuing Education). This symposium will educate and expand the goal of optimal dental care for older patients. It's essential that the oral health of everyone - including older adults - is recognized as a vital component of overall health by practitioners, patients and the public at large. As our patients age, it's important to deliver necessary treatment with a focus on preventing future decay, so their oral health does not decline as they become increasingly medically, functionally and cognitively complex patients."
A limited number of scholarships are available for qualified dental residents to attend in-person. For consideration, applicants should send a letter of intent, full name, ADA member ID and brief explanation on why they are interested in attending to dentalpractice@ada.org with "Scholarship Application for Elder Care Symposium" in the subject line by July 25.