The evolution of chairside dentistry
Dentists share 'game changers' for their practices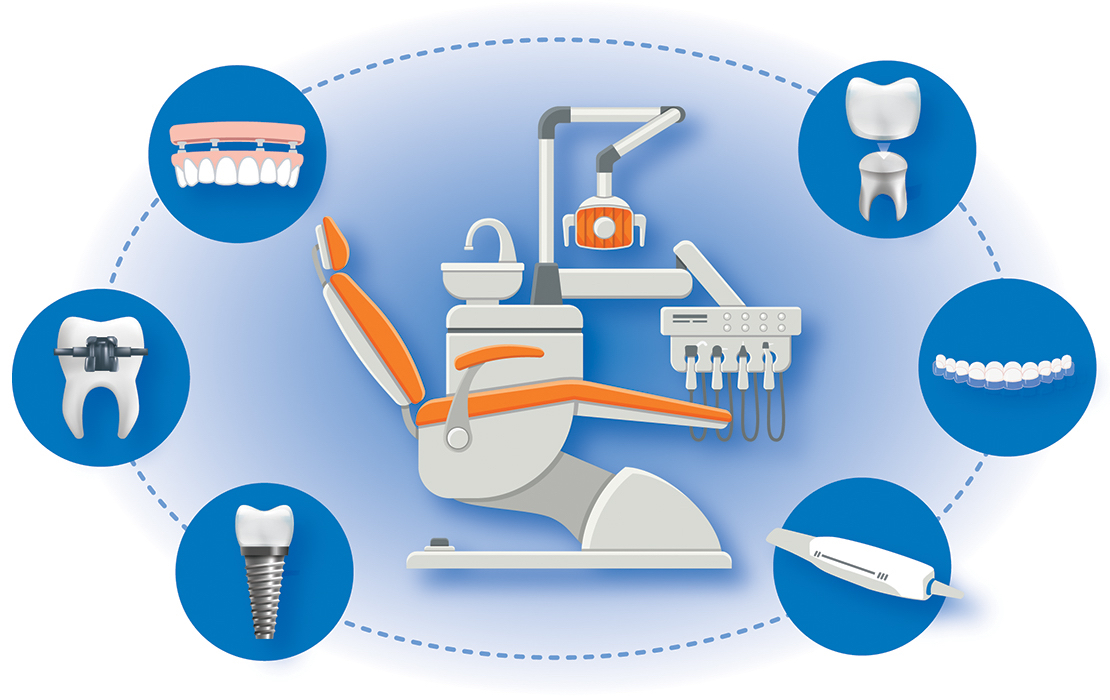 Deborah Bishop, D.M.D., has a confession: Sometimes it feels like she's cheating when performing root canals.
Cone-beam computed tomography, or CBCT, and the surgical microscope have so improved her ability to see patients' canals, she feels almost guilty.
"A CBCT scan helps me so much because I know exactly where the canals are located - it's just fabulous," said Dr. Bishop, an endodontist in Huntsville, Alabama. "I almost feel like I'm cheating because I have it all mapped out in front of me."
Dentists today are doing things in their offices they never dreamed they'd be doing.
"I've seen the shift from materials that required dozens of time-consuming and technique-sensitive steps to stronger and more esthetic materials that are made with more precision utilizing digital technology," said Justin Chi, D.D.S., director of clinical technologies, Glidewell.
Indeed, the last few decades have seen a rapid growth in dental technology and dental materials - making the profession look very different from how it looked when many dentists entered the workforce.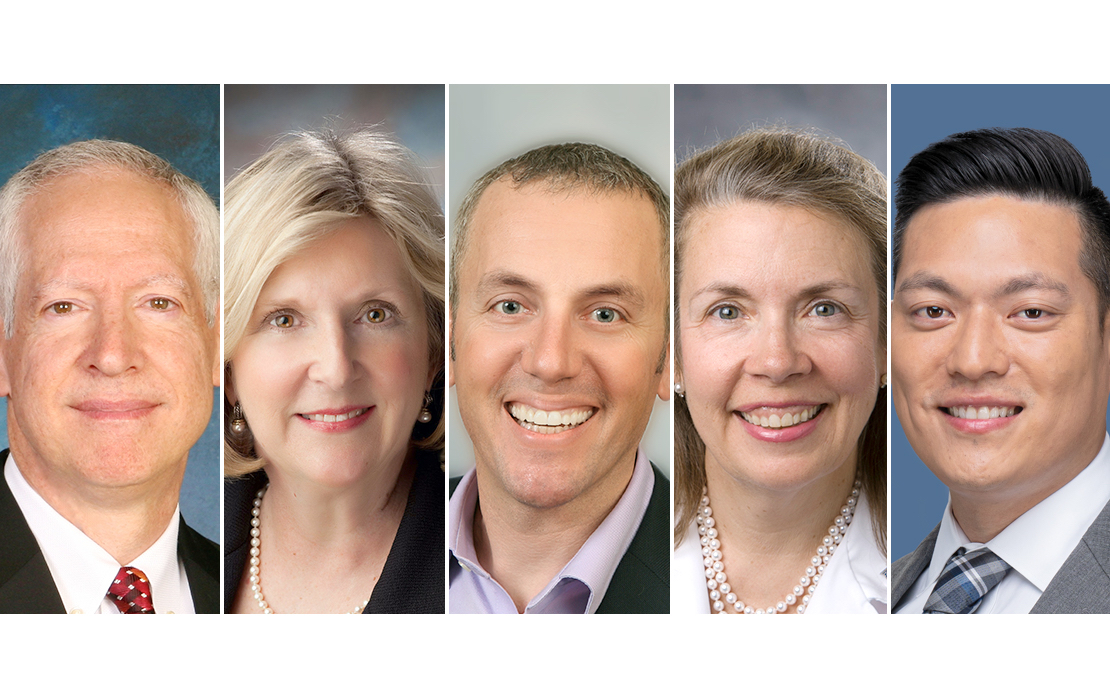 More options than ever
For Elliot Abt, D.D.S., a general dentist who graduated in 1985 and completed a general practice residency in 1986, implants have really changed the profession.
"It gives us another option for replacing missing teeth that many moons ago we either had, but were nothing like the endosseous implants of today, which are really predictable," said Dr. Abt, who owns a dental practice in Skokie, Illinois.
Jeffrey S. Niedziela, D.D.S., who operates a Heartland Dental-supported practice, Forward Dental, in Pewaukee, Wisconsin, agreed.
The biggest technological advance by far, he said, are fixed full-arch prosthetics using implants.
"We know [some patients] are going to lose their teeth and we can't do anything about it NO matter how much surgery we do," he said. "To be able to offer patients a fixed predictable set of teeth that doesn't come in and out and functions most like natural teeth is by far the biggest game changer."
Dr. Bishop also believes patients are benefiting from new technology.
"Using ultrasonic sound waves and lasers for cleaning canals has been a game changer for enhanced healing," she said. "I am seeing periapical lesions resolve in three-six months that previously would have taken two-three years. Incorporating this technology in my practice has truly elevated the quality of care I am able to offer patients."
Evolving technology
Dr. Chi of Glidewell began his career as a dental technician making porcelain-fused metal and gold crowns and then began training dentists on chairside CAD/CAM technology.
"Computerized technology has given laboratories the ability to fabricate high-quality restorations much more efficiently," he said. "Advancements in scanning and milling have simplified the process so much that it's now easier than ever for dentists to adopt similar systems for in-office use to greatly reduce treatment times while improving on patient comfort and convenience."
Martha Ann Keels, D.D.S., Ph.D., a pediatric dentist in Durham, North Carolina, said being able to restore children's teeth without using stainless steel crowns has been extremely rewarding in her own practice.
"I like using natural tooth-colored restorations; having white zirconia crowns as a viable alternative to stainless steel crowns is fantastic," she said. "Children sometimes request to not have silver teeth as they know children who have been bullied for having silver teeth."
Dr. Keels also has enjoyed the expansion of dental materials.
"The beauty of mineral trioxide aggregate, or MTA, to save immature traumatized permanent teeth and to save immature permanent molars with deep carious lesions has been tremendously rewarding," she said.
She also said the use of intraoral scanners has been a game changer for children.
"They love the scanner instead of the alginate impression needed for orthodontic records," Dr. Keels said. "And each year the technology in moving teeth with clear aligners is advancing and increases the ease of keeping the dentition clean and avoids the white spot scars seen around traditional brackets."
The digital experience
Dr. Niedziela said one of the biggest changes for him was going from an analog style of charting on paper to going digital early on in his career. His practice has been digital charting for 13 years and using digital radiographs for 16 years. Earlier this year the practice began doing 3D scanning with a digital scanner for diagnostic and preventative and not just restorative, which keeps a record of the patient's bite, wear, recession and actually stores the intraoral images at the same time it scans.
"Our goal is every patient gets a 3D diagnostic scan at least once a year," said Dr. Niedziela, who began practicing in 2006.
The scanner can also be used for creating devices for patients, such as bleaching trays, retainers and occlusal guards.
"It's a great diagnostic tool for our patients to see their bite, discuss occlusal wear and help patients understand their oral health," he said. "It's really fun to watch kids grow and develop on the scans as you can flip through their digital charts from year to year."
It's a big change from the way he watched his father - also a dentist - do radiographs in an old-fashioned dark room with dip tanks and an egg timer. The average X-ray would take eight-nine minutes, compared to the seconds it takes now.
"It was just like in the movies where they would show a dark room doing the old black and white pictures in the red light - you would drop it into one tank and then it would sit there for a length of time, and then someone would come back in and they would rinse it off," said Dr. Niedziela. "And then they would drop it in the next tank, and they would rinse it off, and then it would have to dry."
The future is bright
Dr. Chi believes dentistry will only continue to expand what dentists can perform in-office.
"I love chairside dentistry and it's actually why I decided to become a dentist," Dr. Chi said. "As things evolve, I envision dentists possessing the capability to fabricate most treatments in-house with greater ease: full-mouth fixed restorations, dentures, partials, complex sleep apnea devices, surgical guides, etc. Many of these are currently possible with both additive and subtractive processes but require significant investment with steep learning curves and steps. But [the gap] is closing and I think that advances dentistry for improved patient care."
"The new technology makes practicing dentistry much more fun. It's like getting a shot in the arm," Dr. Bishop said. "People kept saying, 'Are you getting ready to slow down?' Well, no. I feel like I'm at the top of my game. I feel better about the work I do now than I did 10 years ago."