Dental community unites for World Oral Health Day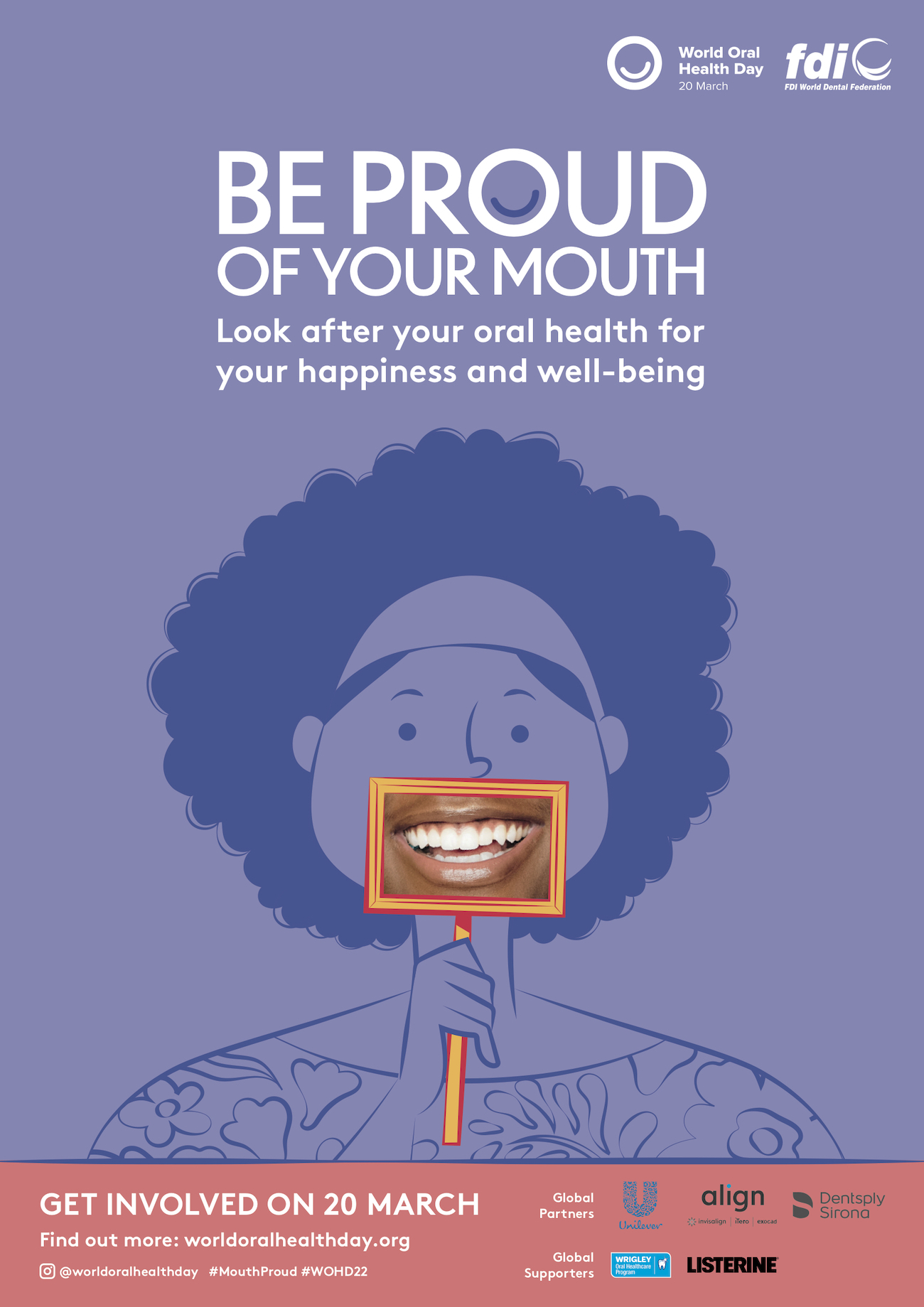 Dentists and individuals around the globe will unite on March 20 in honor of World Oral Health Day.
World Oral Health Day is the largest global awareness campaign on oral health and was created by the FDI World Dental Federation. This year's theme is Be Proud of Your Mouth.
The annual observance spreads messages about good oral hygiene practices for adults and children and illustrates the importance of oral health in maintaining general health and well-being.
"Every year, we ask the world to unite to help reduce the global burden of oral diseases, which affect individuals, health systems and economies everywhere," said Paulo Melo, D.M.D., World Oral Health Day Task Team chair. "Good oral health is essential to general health, well-being and quality of life."
The FDI World Dental Federation is also hosting a webinar on March 17 that will discuss the role of innovation and technology in shaping the future of oral health. To learn more about the webinar, visit the FDI website.
For resources and tips on how to celebrate World Oral Health Day, visit worldoralhealthday.org/resources.
The FDI World Dental Federation is the largest membership-based dental organization in the world. It is the principal representative body for over 1 million dentists worldwide. FDI's membership comprises approximately 200 national member dental associations, including the ADA, and specialist groups in some 130 countries. It was founded in Paris in 1900 under the name Federation Dentaire Internationale.