HPI research brief: Demand for restorative care varies by patient age
Opportunities for practice growth, stability exist when examining dentistry's evolution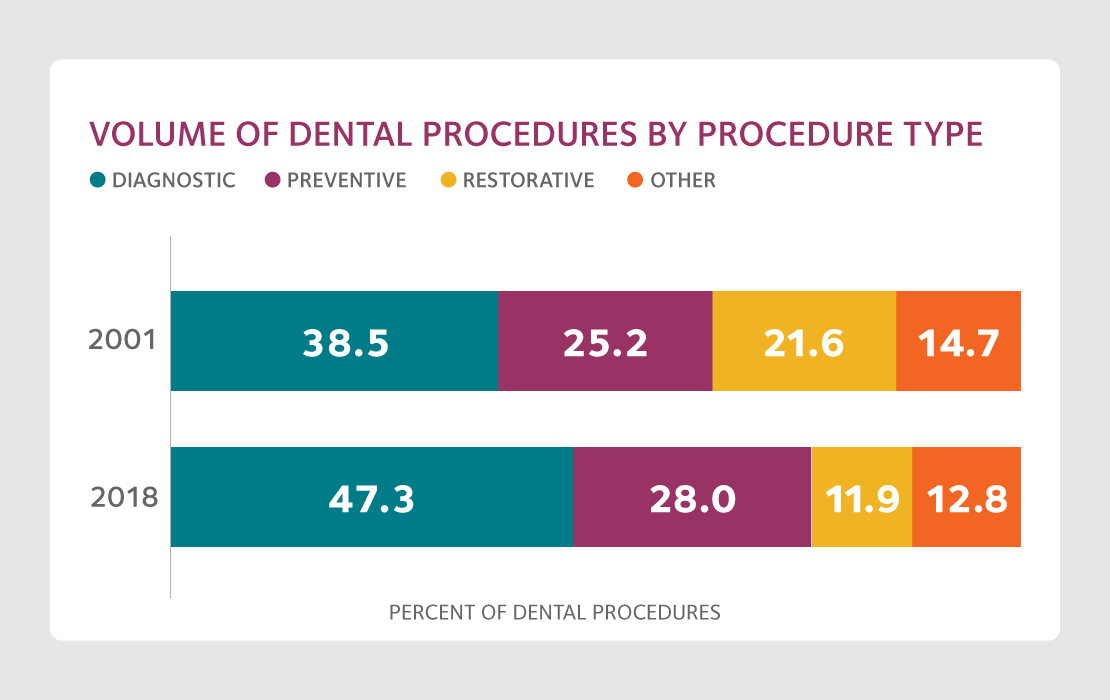 Understanding patients' evolving dental needs as they age can inform providers and policymakers on how dentistry can best meet the evolving demand for care, according to a new research brief from the ADA Health Policy Institute.
The brief, "Demand for Restorative Dental Care Varies by Patient Age," examines the use of restorative dental procedures by patient age in order to find trends in demand across a patient's lifespan.
This is especially important as dentistry evolves away from restorative procedures towards preventive care, said brief author Albert H. Guay, D.M.D., the ADA's chief policy advisor emeritus.
Dental insurance claims data from 2005-2017 indicated that utilization of restorative procedures peaks in early adolescence and middle age, while utilization of restorative procedures is lowest in early adulthood.
According to Dr. Guay, because prevention leads to lower oral disease rates and thus reduced demand for restorative care, providers and policymakers should understand that dental care needs tend to be age-specific and should be reflected in dental benefits and treatment plans.
This brief provides information for dentists to be able to identify target audiences for marketing and promotional efforts that have the greatest potential for growth and development, Dr. Guay added.
Educational programs could also benefit from this knowledge while planning curriculum, he said.
Further, the age distribution of a dental practice's patient base is key to assessing the practice's value and potential for growth in terms of future gross practice revenue, Dr. Guay wrote.
Brittany Harrison, HPI coordinator, research and editing, and former HPI analyst Andrew Blatz co-authored the brief.