Member dentist represents US in 2022 Winter Olympics
Dr. Tara Peterson among world's top curling athletes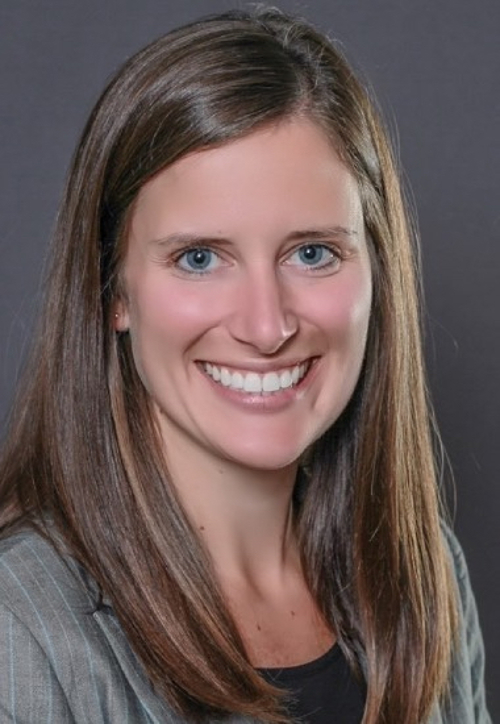 Dr. Peterson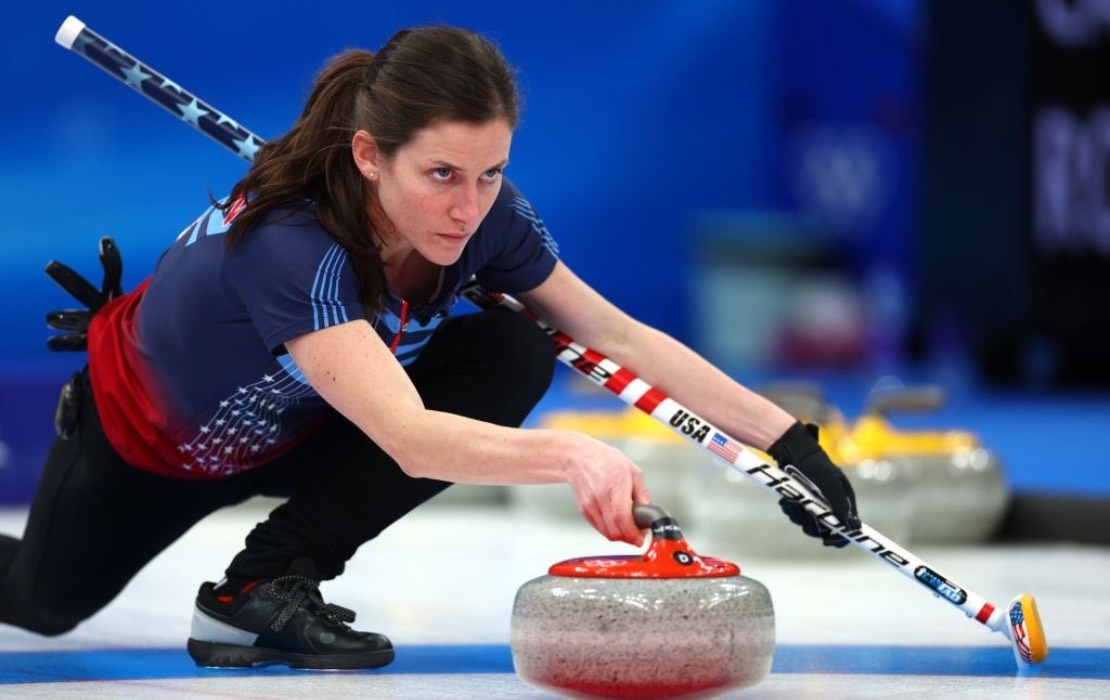 When Tara Peterson, D.D.S., began working as an associate dentist at Isaacson Gentle Dentistry in White Bear Lake, Minnesota, her dental assistant Molly Ascheman didn't learn until months into their partnership that the new dentist was an elite athlete.
"She is so humble," Ms. Ascheman said.
So elite that on top of being an associate dentist, Dr. Peterson is a member of the U.S. National Curling Team who represented her country at the 2022 Winter Olympics in Beijing.
Even though her team dropped its final two round robin games of the women's curling tournament to finish sixth and miss the medal playoffs at the Olympics, the ADA member dentist cherished the chance to be an Olympian.
"I enjoyed being a part of the greater Team USA and watching and cheering on my Team USA teammates," said Dr. Peterson, now back at the office, working three days a week with three other days of the week devoted to athletic training. "It was fun to talk with other athletes from other sports and hear their stories."
Dr. Peterson's curling journey began back in 1999 at the St. Paul Curling Club in St. Paul, Minnesota.
Her grandfather grew up in Canada and curled for many years before moving south to the U.S., so her family — including her older sister, Tabitha, a two-time Olympian — was familiar with the game.
"My parents signed us up for the junior curling program on Saturday mornings, and we eventually joined an evening league also," Dr. Peterson, 30, said. "As we improved and met other kids interested in curling, a curling coach added my sister and I to a team of two other girls and we started competing around Minnesota and Wisconsin at junior tournaments."
After a decade of curling, the Peterson girls set their sights on something more than dominating junior tournaments.
"I think I realized the Olympics could be more than a dream when we won our first Junior Nationals in 2009 and went to our first Junior Worlds in Vancouver," Dr. Peterson said. "We actually competed at the Olympic venue in Vancouver. I think it was that moment that my sister and I realized that we had something special and that we could make something of ourselves in the sport of curling."
Meanwhile, an interest in health care developed.
"My siblings and I like to say that we were brainwashed into health care," Dr. Peterson joked.
Her father is a retired dentist, her mother is a retired dental hygienist, her sister Tabitha is a pharmacist and her brother Trent is a nurse anesthetist.
"I was always around dentistry and grew up watching and learning from my mom and dad. I saw how happy they were and so early on it seemed like a great profession to go into," Peterson said.
"I honestly just love teeth," Dr. Peterson said. "I'm passionate about developing treatment plans to maintain and promote healthy, beautiful teeth. I strive to make patients feel comfortable in my chair, and I love the relationships that are formed in dentistry. I love seeing how much my patients grow from the scared patient who is hesitant to walk in the door, who is not confident with their smile, to become a beaming, confident and happy-to-be-at-the-dental-office kind of person. I also enjoy the artistic side of making something beautiful."
Dr. Peterson said that both dentistry and curling involve a lot of hard work, with intense training for both as both are ever-changing and evolving.
"Curling is a sport that you can never fully master, and when you think you have, there are new strategies or new rules to learn," she said. "Dentistry is similar in this sense, and we constantly need to continue with our education and learn to stay abreast of the latest ideas, products and techniques. Both curling and dentistry involve tactile sense, and also a bit of creativity. Both can be mentally exhausting so training the brain is important for a strong mental state of mind."
Dr. Peterson graduated from the University of Minnesota School of Dentistry in 2018 after putting her curling training aside for a couple of years due to the demands of dental school.
But that same year she took a one-week vacation to South Korea to see Tabitha compete in the 2018 Winter Olympics.
"It was a surreal experience being in the stands with my parents, my husband and other family and friends watching her team perform," Dr. Peterson said. "I remember sitting in the stands, taking it all in, and it was then that I made the decision that I wanted to be a part of that team in four years. I set a goal, and I achieved it."
The next Winter Olympics are set for 2026 in Italy, and Dr. Peterson is already hard at work into training for that event as well as various other international and national competitions.
"The curling season is not over yet," Dr. Peterson said. "We still have a couple more tournaments and then the season will conclude in May. Then in August, we start preparing for the upcoming season. I would love to compete in Italy 2026. It would be great to have the opportunity to experience the Olympics as a competitor in a non-pandemic year. So as of now, Milan 2026 is the next goal."