Pathways to dentistry: DSOs offer nonclinical support
Group practices continue to grow as solo practice ownership declines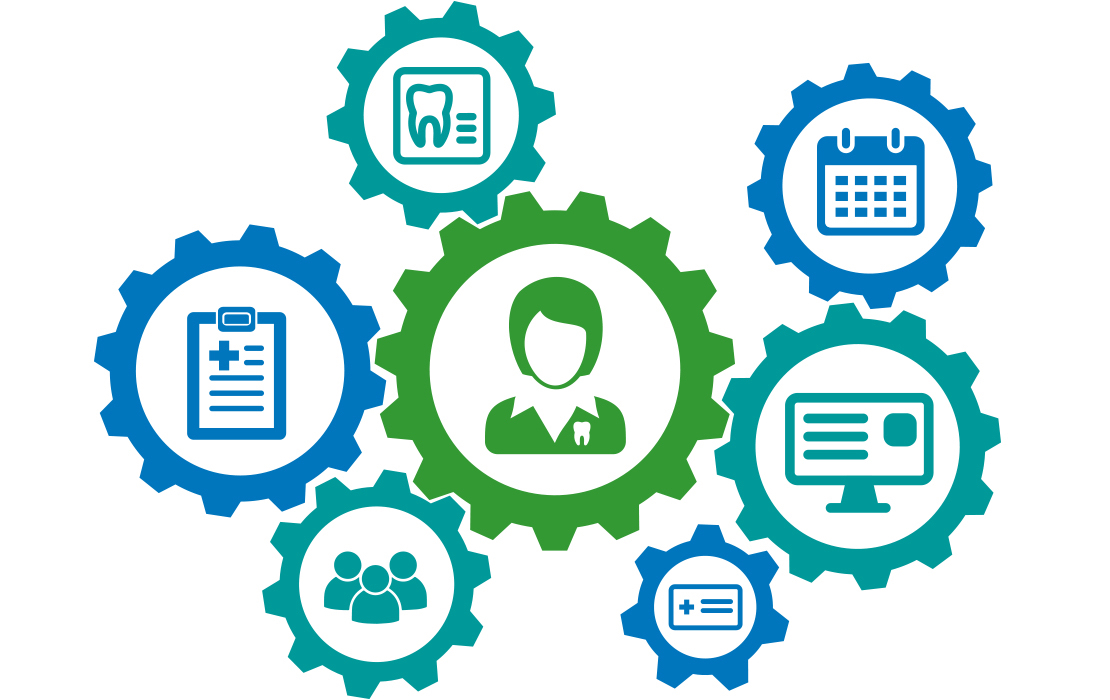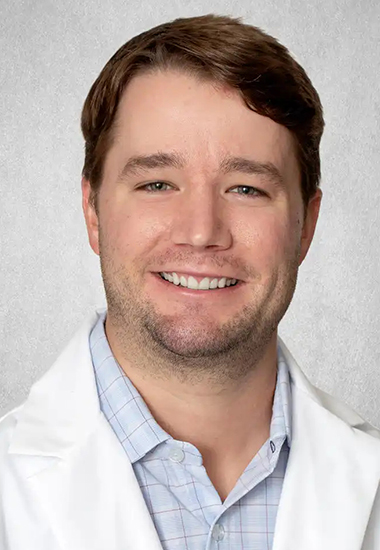 Dr. Inboden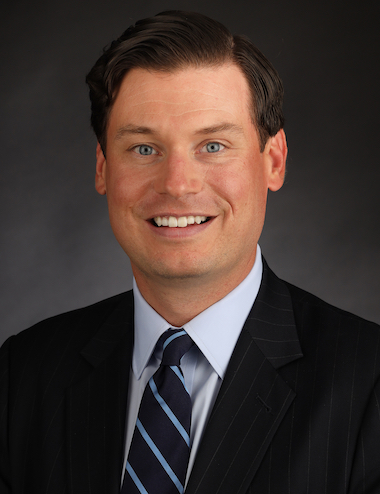 Mr. Smith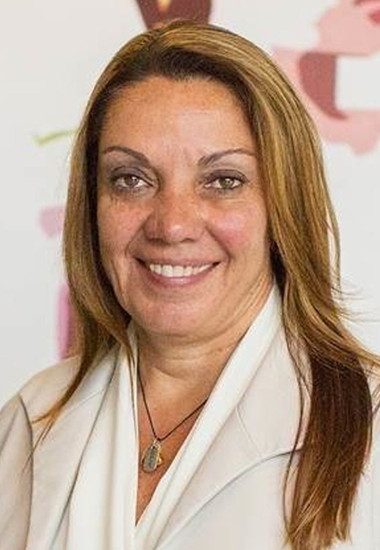 Dr. Ghazal
Editor's note: This is the second article in a series that celebrates the diversity of career paths in dentistry and the Association's efforts in supporting dentists' career choices in the profession. Read the sidebar Q&A, DSO 101: What is a dental support organization?
Corey Inboden, D.D.S., was working as an associate dentist when COVID-19 changed everything.
With a new baby on the way and so many uncertainties in the world, the 2016 graduate from the University of Tennessee Health Science Center College of Dentistry began looking for jobs in his hometown of Fayetteville, Arkansas. He found an opportunity there at Rock Family Dental.
The office is part of a dental practice entity that is supported by Rock Dental Brands, a dental support organization started by dentists that provides support to general dentists and dental specialists.
"It's been great," said Dr. Inboden, a general dentist who joined the team in November 2020. "I have the autonomy to practice the way I want. With Rock Dental Brands' support on the day-to-day business operations, I am able to focus on treating patients while having the freedom to be as involved as I want to be on administrative decisions."
More commonly known as DSOs, dental support organizations are entities that dental practice owners contract with to manage the administrative, marketing and/or business sides of that dental practice. They come in many shapes and sizes, may be locally or nationally branded, and are either privately held or partner with private equity firms that furnish the necessary capital to provide infrastructure, recruitment tools, advanced technology, and administrative support functions.
"The dental support organization model traces back more than 40 years," said Andrew Smith, executive director, The Association of Dental Support Organizations, or ADSO, whose 80 member companies support more than 11,000 dentists. "DSOs have grown globally because the support services they provide to dental practices enable those dental practices to focus exclusively on providing care to their patients."
DSO-supported practices are now considered one of the fastest growing practice models in dentistry. The ADA Health Policy Institute estimates that as solo practices become less common, more dentists will gravitate toward large group practices. According to HPI's most current data, more than 10% of all dentists were affiliated with a DSO in 2019. That number is very likely higher today. The percentage of dental school seniors who plan to join a DSO-supported practice also increased from 12% in 2015 to 30% in2020, according to the 2020 American Dental Education Association Survey of U.S. Dental School Seniors.
"Given the high level of student debt many new graduates tend to carry, DSO-supported practices provide an option to start practicing with lower startup costs while receiving support for the administrative side of the business," Mr. Smith said. "These organizations are inherently structured to provide dentists, at any stage of their career, access to peer support and mentoring. As we all know, the ability to learn from each other is good for the profession — no matter where it happens."
"Diversity and Inclusion are two core values of the ADA, and that extends to practice modalities," said ADA President Cesar R. Sabates, D.D.S. "Whether you're a private practice dentist, a dentist who is supported by a DSO, an educator, researcher, in the military, a public health dentist or working elsewhere in the dental industry … whatever your career path, the ADA is your professional association. There's a place for you at the ADA, and we welcome you. Everyone's voices, contributions and perspectives matter."
Freedom and support
Like many new dentists, Dr. Inboden first learned about DSOs during dental school. Although he began his career working at a private practice, the transition to working for a practice model that offered guaranteed pay and hours has given him peace of mind, especially during the pandemic.
"I'm able to choose which labs I want to work with, what materials I want to use, what procedures I want to do," he said. "I'm also able to have the freedom to be as involved as I want to be on the administrative side of things with things like hiring decisions and budget and supplies."
Dr. Inboden added that he was surprised and appreciative of how much support he has received on the nonclinical parts of the job.
"We have a team that's committed to marketing and advertising, a team that's committed to payroll, and another that's committed to overhead and budget and supplies," he said.
Supporting doctors is one of the chief goals of all DSOs, according to Arwinder Judge, D.D.S., chief clinical officer, Aspen Dental.
"Our model is unique. We have a centralized group that supports doctors and their dental care teams, yet each practice is independently owned and benefits from belonging to the largest group of branded dental practices in the country," Dr. Judge said.
The mentoring effect
Another benefit of a DSO is mentorship opportunities. As a new dental graduate in 1990, Carolyn Ghazal, D.D.S., was looking for two things.
First and foremost: She wanted a job. But not just any associateship would do.
Fresh from the Loma Linda University School of Dentistry and packed with knowledge, Dr. Ghazal was also looking for an experienced dentist who could help bring her clinical skills to life beyond the classroom. She came across an ad in the LA Times which led her to the practice of Stephen Thorne III, D.D.S., who hired her after doing a working interview.
In Dr. Thorne, Dr. Ghazal found the mentorship she was seeking. He also helped her enhance her hand skills, including crown and bridge, root canals and dentures.
After working for Dr. Thorne for a few years, Dr. Ghazal became the first dentist to be supported by Pacific Dental Services, or PDS, which was founded in 1994 by Dr. Thorne's son, Stephen Thorne IV.
"I loved having the ability to own my practice and still have a senior partner for the clinical support when I needed it as well," Dr. Ghazal said.
Other benefits
The ADSO cites human resources, IT services, payroll and recruiting as among the top benefits offered to dentists working in DSO-supported practices. A DSO may also offer access to advanced technology such as digital X-rays, electronic health records and CAD/CAM systems as well as continuing education and training.
"Our model was created to fill a void in the dental industry that those of us practicing dentistry had requested for a long time," said Sulman Ahmed, D.M.D., chief executive officer, Deca Dental Group. "Through this model those dentists who want to focus on oral health care or do not have the personal capacity to manage a business on top of patient care, can receive crucial support."
Dr. Ghazal said she enjoys having business as well as clinical support. Especially when she started her career.
"Having the business support and not having to worry about payroll, HR, IT and other such business responsibilities gave me more capacity to be able to focus on dentistry itself," she said. "We have what we call The Perfect Patient Experience, or PPE, where we connect with our patients, meet them where they're at in life, educate them [about] what their ideal choices are, and then provide quality dentistry and treatment to help them get healthier."
"As dentists, we want to provide the best care to our patients," Dr. Sabates said. "When we unite on the common ground of our passion and purpose, we are primed to build our profession's future together."