A New Day for Dentistry: Meet Dr. Effie Ioannidou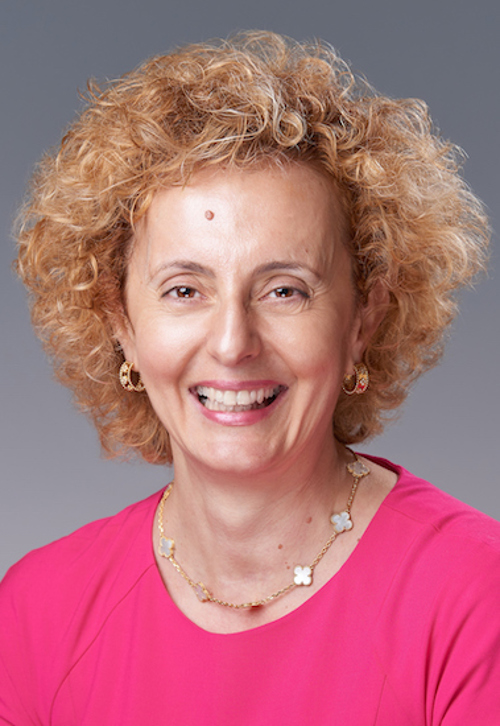 Dr. Ioannidou
A New Day for Dentistry is a new ADA campaign that celebrates the Association's vibrant community of dentists. It seeks to honor the dentists who power the ADA and commemorates the contributions dentists make to their communities and the profession every day.
Each month, the ADA News will profile one dentist who represents the diverse range of ages, career stages, practice paths and backgrounds that make the ADA what it is.
Meet Effie Ioannidou, D.D.S., member since 2006.
Location: Farmington, Connecticut.
Dental school: Aristotle University of Thessaloniki, Greece.
Practice type: Academia, currently chair of the Department of Periodontology at the University of Connecticut.
Why did you choose dentistry? At the time, I believed that dentistry offered more workforce flexibility than medicine. After working in a solo private practice for two years, I was recruited to teach UConn. I really loved the opportunity to work with students as well as to investigate research questions.
Why did you join the ADA? I was always a supporter of organized dentistry. Organizations like the ADA guide and support their members substantially.
What do you like most about your ADA membership? The access to ADA.org, the resources and the annual meeting, or SmileCon. My favorite resource is everything related to evidence-based data (meta-analysis and guidelines published by the ADA). As far as the meeting goes, the keynote speakers are always fun. But more than anything, the opportunity to interact with the ADA community and exchange ideas is the best part of the meeting.
When I'm not in the office, you can find me: Watching movies. My favorite is "The Great Dictator" by Charlie Chaplin. I have watched it multiple times and still love it. It is a combination of comedy and drama condemning Hitler, Mussolini, fascism and antisemitism. The movie is significant because it was released in 1940 while Hitler was ruling Germany. I highly recommend it to everybody.
Favorite movie/TV show: "Working Moms" on Netflix or "The Dropout" on Hulu.
What was your first job? Dental assistant in a periodontal practice in Greece while in dental school. Private practices in Greece are open until 10 p.m. so once I was done with my work at the university dental clinics around 2-3 p.m, I would go to practice.
Fun fact about me: I play the piano. The last time I performed in public was four years ago at the University of Hartford School of Music in Hartford, Connecticut.
What does A New Day for Dentistry mean to you? It means a day in an open, diverse community of providers who reflect the demographics, needs and ideas of the communities they serve.
For more information on Dr. Ioannidou, view this YouTube video as she discusses on how curiosity led her to the dental profession, where she devotes a majority of her time to evidence-based science and research, and how she directs and motivates her students to try to find answers to all of their questions.