When it comes to medical emergencies, dental professionals are ready to respond
ADA offers webinars, online CE courses on life-saving response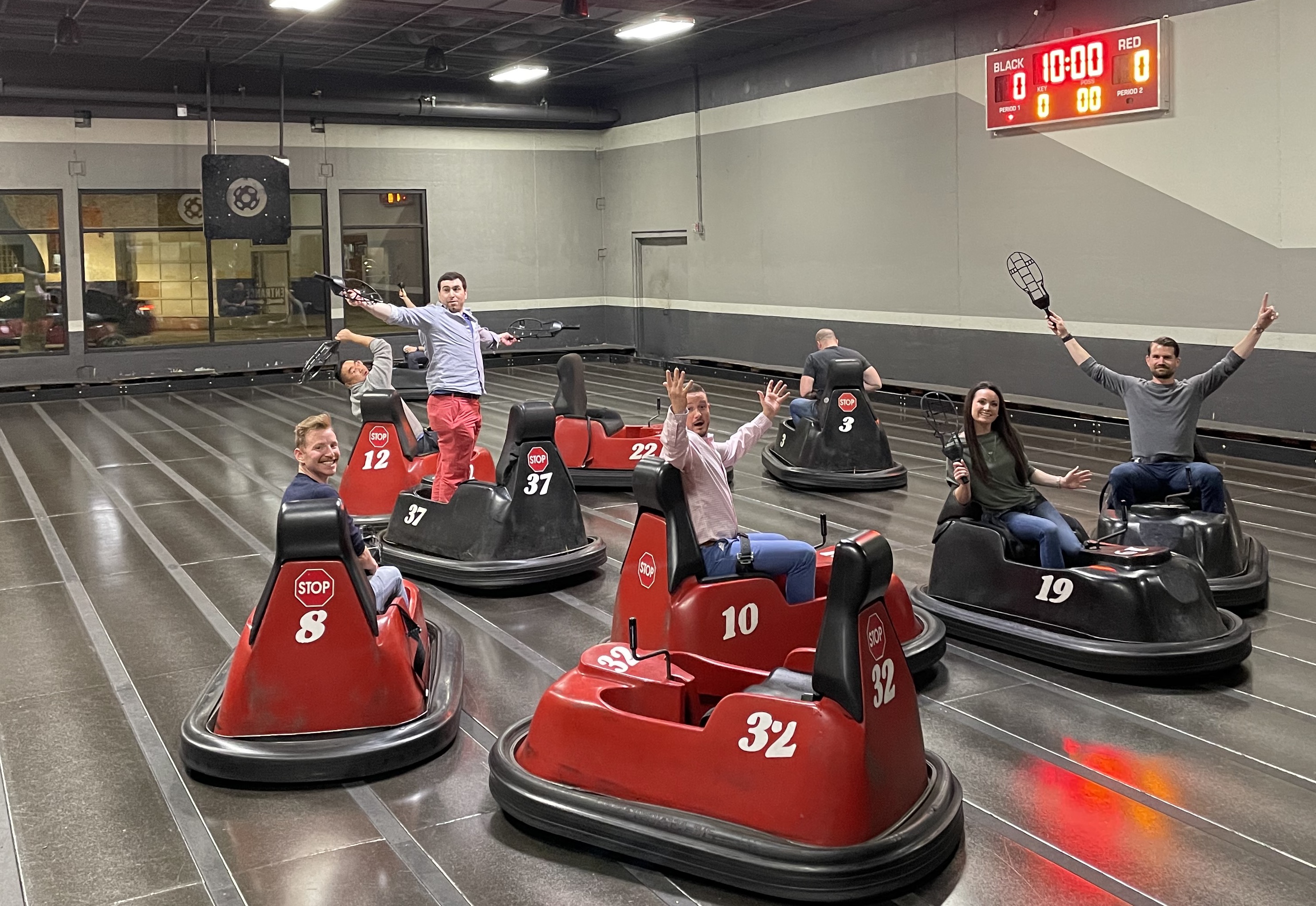 James Purvis, D.D.S., and his wife, Veronica, were on a night out with fellow dental leaders when they heard the sound of drink glasses crashing.
By the restroom area, they saw two young women who had collapsed and lying unresponsive on the floor.
"Things got pretty chaotic," Dr. Purvis said. "But we immediately regrouped and responded."
The couple were among several dentists and their families leaving a Chicago entertainment venue after an April 9 social outing between the ADA Board of Trustees and the New Dentist Committee.
The group was walking past the bowling area on their way to the exit when they came upon the two women.
Suddenly, those hours dental professionals spend on continuing education and training to recognize, respond and manage a medical emergency in a dental practice kicked in.
Dr. Purvis immediately called 911 while Veronica Purvis, a former dental assistant, began checking one of the women's vitals and performed an initial assessment. Meanwhile, 17th District Trustee Rudolph T. Liddell, D.M.D., checked on the other woman.
"The person we were checking wasn't breathing and was looking blue," said Dr. Purvis, member of the New Dentist Committee. "We figured it was one of two things. First, maybe she was choking. But what are the chances of two people choking at the same time?"
The other assumption was a narcotic, possibly opioid, overdose.
"We are from eastern North Carolina, and we've been hit hard by the opioid crisis," Dr. Purvis said. "We knew the signs, and this was pointing to an obvious overdose."
Ms. Purvis, who has received medical emergency training, was also on the phone with a 911 dispatcher who instructed her to begin "compressions only."
Mouth to mouth could possibly expose the caregiver to the same dangerous substance that harmed the patient, Dr. Purvis said.
But before she could begin chest compressions, emergency responders arrived. The couple and other dentists remained to observe.
"I don't know if they just weren't familiar with opioid overdoses, but the responders seemed to be taking their time," Dr. Purvis said. "I asked them to give the women naloxone, but they seemed hesitant."
Recognizing the importance of immediately reversing a suspected overdose, Dr. Purvis pleaded harder to administer treatment.
"I hardly ever use abrasive language, but I had to use some creative vocabulary to underscore the importance of quick naloxone administration," he said. "Thankfully, they got the message and delivered this life-saving drug. The effects were immediate, and it appeared the victims both gained respiratory function before being taken away to the hospital."
ADA President Cesar R. Sabates, D.D.S., couldn't be prouder of what he witnessed.
"Two young women are alive today because of the actions of dental professionals," Dr. Sabates said.
The incident, Dr. Sabates said, highlights several key takeaways. The first is for dentists to be prepared for any medical emergency, in or out of the dental office. The ADA offers medical emergency resources, including webinars and continuing education courses, for dental professionals.
"Dentists and the dental team need to be well-trained, and when in the dental office, need to know where emergency medical supplies are located," he said. The staff at the event facility informed the dentists they had an automated external defibrillator available but couldn't find it.
"It showcased that dentists are an important part of the community," Dr. Sabates said. "We're taught basic medical emergency response information in dental school and receive subsequent training for certification. If a patient has issues in the dental chair, we're trained to be ready to respond. Without a doubt, that training saved these two women."
The incident also emphasized the need for health care providers to advocate for their patients, Dr. Purvis added.
"We're not heroes," he said. "We didn't do anything that anyone with our training wouldn't have done. I just want to encourage everyone to stay up to date with basic emergency response training."