Boston Globe endorses Massachusetts ballot measure to establish medical loss ratio for dentistry
ADA, MDS and dentists hope 'yes' vote will improve value of dental benefits for patients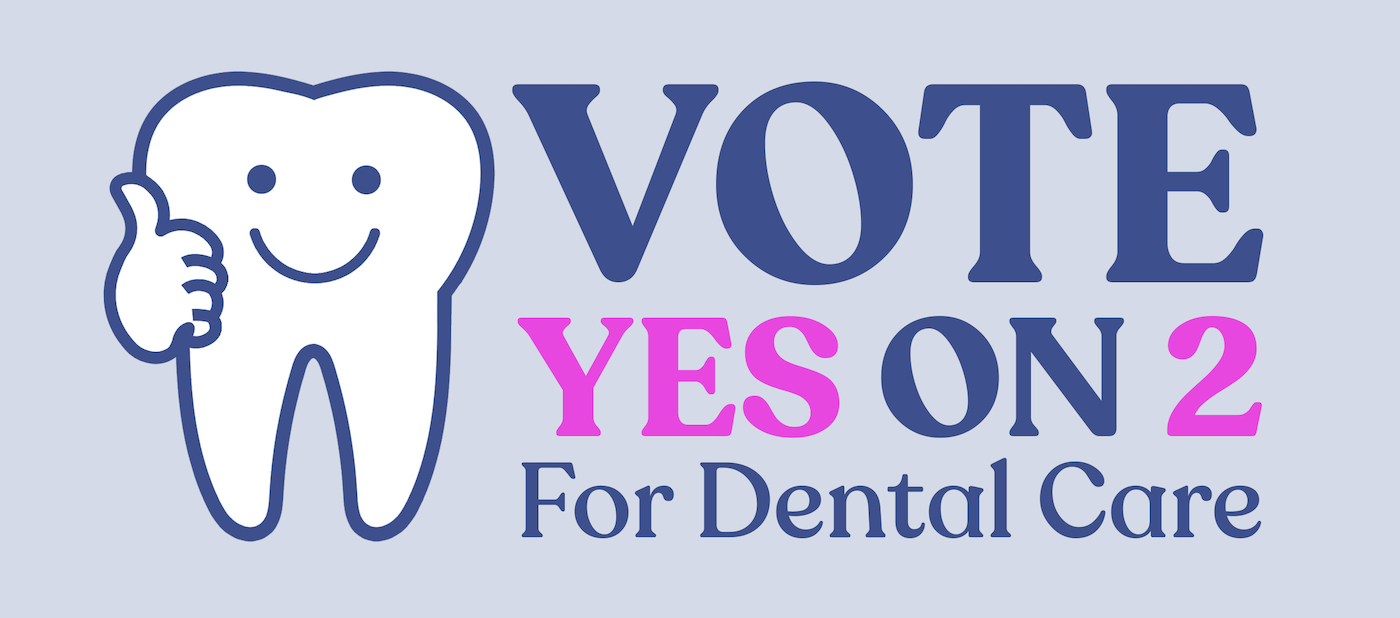 The campaign in support of Question 2 on the Massachusetts ballot that would require dental insurers to spend 83% of premium dollars on patient care is gaining steam just three weeks before the Nov. 8 elections, including an editorial in the Boston Globe Oct. 24 encouraging voters to vote yes on the measure.
"Massachusetts voters should seize this opportunity to improve dental coverage in the state by voting yes on Question 2," it read. "It doesn't take much to see how poorly dental insurers are serving people under the current system. More than half of Americans delay getting medical care — or avoid it altogether — because of burdensome costs, and the most frequently skipped form of care is dental work. That's not surprising. According to the American Dental Association, 45.1 percent of all spending on dental care in the United States comes from out-of-pocket expenses, while that figure for total health care spending is 13.8 percent. In Massachusetts, a quarter of residents don't have dental insurance, and 16.6 percent have not gotten necessary dental work because they could not afford it. This needs to change and passing this ballot measure is the first step."
The Boston Globe editorial went on to say that while passage of the measure "would make Massachusetts the first state in the country to adopt this standard for dentistry, it's not exactly unprecedented: The Affordable Care Act did the same for medical insurers. And given how much more coverage people get from their medical insurance than they do from dental, it's clear that setting some baseline for how premium dollars are spent ultimately benefits consumers."
In an email to all members, ADA President George R. Shepley, D.D.S., thanked members and dental societies who have already supported the ballot measure, noting that "to date, individual dentists in 45 states plus the District of Columbia and 43 state dental societies across the tripartite have supported the future of dental insurance reform. The American Dental Association is proud to partner with the Massachusetts Dental Society to support this significant step forward: In addition to the ADA's initial $5 million donation  to the effort, the ADA Board of Trustees just contributed an additional one half million dollars to see the effort through to the end."
Dr. Shepley told members that "dental insurance companies oppose our efforts and are attempting to scare voters. They are making the false claim that if Massachusetts sets a medical loss ratio for dentistry, dental insurance premiums will have to increase. Our campaign needs to remain front-and-center with television ads and other 'get-out-the-vote' events to counter this negative messaging. Plus, we're educating the public to show how voting 'yes' will hold dental insurance companies accountable. Polling data find that voters who hear our messages support the ballot initiative."
"If you have contributed to this effort already, thank you," Dr. Shepley added. "Your contribution to Massachusetts Dental Care Providers for Better Dental Benefits will set the stage for accountability and transparency in dental insurance — one state at a time. If you believe in this effort and want to join fellow dentists around the country at this critical juncture, consider contributing if you're able — whether it is for the first time or in addition to what you've already donated. Every dollar counts."
The Boston Globe editorial said the ballot measure is only a start; that the Legislature will need to "tinker with it" over the coming years to find the best balance. But that the most important outcome of the proposed law would be requiring more transparency from insurers on how they spend premium dollars.
"Dental insurers, who have been exempt from certain Affordable Care Act regulations, ought to be held to a higher standard," the editorial concluded. "Passing this ballot measure will finally get the ball rolling on Beacon Hill — and make visiting the dentist a little less daunting."
Dr. Shepley concluded, "I recognize that, even in exciting times like these, the best things about our profession never change. Among them is our willingness to stand together and to raise our collective voice when it matters most. This is how the American Dental Association continues to make all the difference — for our patients and for all of us, too. Let's take a bold step toward creating a dental benefits system that is truly beneficial for all."