Irvin Silverstein, D.D.S., remembered for humanitarianism
Professor who guided UCSD Student-Run Free Dental Clinics dies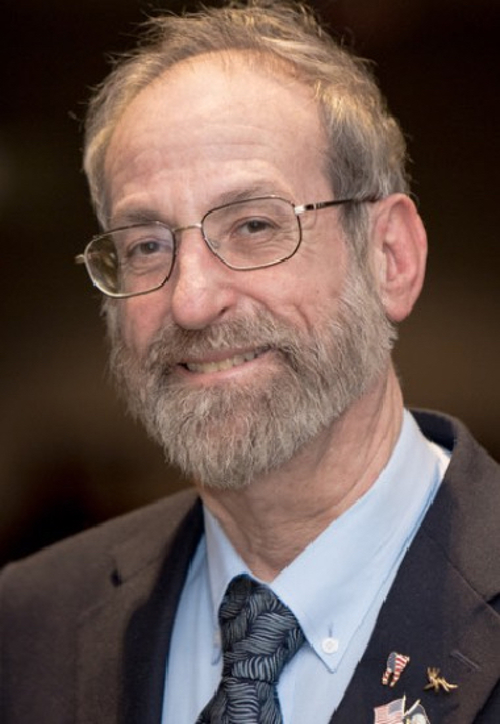 Dr. Silverstein
In October the dental community lost a legendary humanitarian who devoted his life to caring for underserved populations around the world and stateside, inspiring students to follow his example.
Irvin B. Silverstein, D.D.S., 68, died on Oct. 16 after a six-year battle with pancreatic cancer, according to an email from Sussi Yamaguchi, D.D.S., clinic director of the University of California San Diego Student-Run Free Dental Clinics.
"No words cantruly describe him,"  she said. "He was such an inspiration to all of us."
Past ADA President Carol Gomez Summerhays, D.D.S., had known Dr. Silverstein for a long time.
"Dr. Silverstein was passionate about bringing care to the underserved community through the UCSD free clinics and globally with the Navy's humanitarian partnerships involving their hospital ships," she said. "He tirelessly worked to build one of the finest pre-dental programs in the country at UCSD, where students learned more about the profession while building leadership skills on top of a high rate of acceptance of pre-dental students into dental school."
Ellen Beck, M.D., founding director of the UC San Diego Student-Run Free Clinics Project, said Dr. Silverstein fought and advocated for the care of his patients, while at the same time inspiring generations of students.
"Dr. Silverstein's legacy is huge and continues to ripple forward," Dr. Beck said. "We can look at the thousands of patients who have received restorative dental care in San Diego who otherwise would have no place to turn, the thousands of pre-dental students who were inspired to become dentists and provide care to underserved communities, and the many dental school faculty across the nation who started free clinics and/or were empowered to do the clinical and teaching work of social justice and providing access to care. We can also think of the thousands of medical students who learned the importance of integrating oral health care and medical health care as part of being a good physician while providing care at the UC San Diego Student-Run Free Clinics Project and the people around the world who received dental care from the Navy ships. He was passionate and indefatigable."
According to an article published in UC San Diego Today in March 2021, Dr. Silverstein assisted the U.S. Navy in humanitarian efforts by coordinating more than 18 missions with dentists, physicians, pharmacists, nurses and other health professionals, as well as engineers and students, aboard Navy ships to deliver care to more than 20 underserved countries around the world.
Dr. Silverstein was the recipient of the American Dental Education Association Foundation 2021 William J. Gies Award for Vision, Innovation and Achievement in the Dental Educator category.
The awards honor individuals and organizations that exemplify the highest standards in oral health and dental education, research and leadership.
According to another story in UC San Diego Today, Dr. Silverstein learned about the William J. Gies Award on a particularly challenging day.
"My pain was at a level 8 out of 10 the day I got the call." he said. "I was floored. It truly lifted my spirits when I needed it the most. I believe I am still alive today because of the work I do. I love teaching, and my students inspire me every day. This award is really about them."
Among other honors, Dr. Silverstein won two Golden Apple awards from the ADA and was the 2010 recipient of the California Dental Association's CDA Foundation Humanitarian Award.
According to the CDA Foundation, "The roots of Dr. Silverstein's service began in the late '70s when he provided pro bono care to [patients with special health needs] from the Home of the Guiding Hands, a San Diego residential facility for the developmentally disabled. But Dr. Silverstein is probably best known for his tireless efforts at the University of California San Diego Student-Run Free Dental Clinics. Prior to Dr. Silverstein's involvement, the clinics, which began in 2002, were opened sporadically with very little treatment performed. Dr. Silverstein reorganized the system and was instrumental in turning it into the success story that it is today."
Dr. Silverstein received his dental degree from Northwestern University in 1978. After completing a residency in general practice and hospital dentistry at UCLA, he helped start the USC County Hospital Dental Program and worked in the L.A. coroner's office as a forensic dental expert.
According to a biography posted by the Alliance for Oral Health Across Borders, Dr. Silverstein completed a periodontic specialty program at the USC School of Dentistry along with a master's of education. He was in private practice specializing in periodontics in La Mesa, California, from 1982 to 2009.
Dr. Silverstein served as a voluntary clinical professor in the Department of Family Medicine and Public Health at the University of California San Diego School of Medicine. Since 2003 he served as the dental director and adviser for the UCSD Student-Run Free Dental Clinics Project and the UCSD Pre-Dental Society.
Dr. Silverstein is survived by his wife, Donna Kritz-Silverstein, Ph.D., and two daughters, Sarah Silverstein, D.M.D., andSharona Greene. He also had two grandchildren.
Although he was a busy man, he always had time for his family, Ms. Greene said.
"He never measured success by monetary value, but what makes someone happy," she said.
Dr. Kritz-Silverstein said her husband always saw the best in everyone, which led them to want to be at their best.
"Looking back on it, he was a true visionary," she said.
In lieu of flowers, the Silverstein family asksthat donations be made in memory of Dr. Silverstein to the UCSD Student-Run Free Dental Clinic online at https://go.ucsd.edu/3CJ72RY. Ensure that you clickthe box for "My gift is in memory/honor of" and fill out the tribute boxes.
Or, if you prefer to donate by check, make it payable to the UC San Diego Foundation and mail to:
UC San Diego Gift Processing
Student-Run Free Dental Clinic
9500 Gilman Drive, #0940
La Jolla, CA 92093-0940.
The family will be notified of all gifts received that indicate that the gift is in Dr. Silverstein's memory.
"We are grateful for all gifts that help to continue to support Irv's legacy at the UCSD Student-Run Free Dental Clinics," Dr. Yamaguchi wrote.