'You belong to something big'
Opening Session draws thousands excited to kick off Houston meeting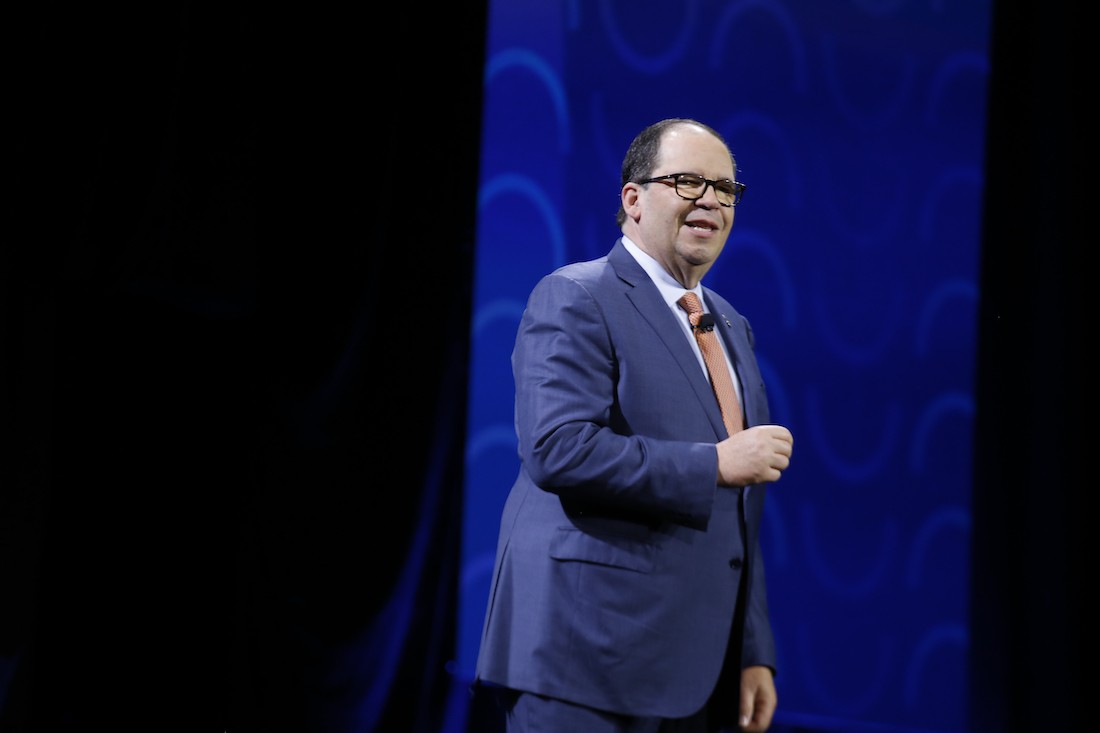 Houston - SmileCon 2022 got off to a roaring start on Oct. 13 with thousands of dentists and dental team members celebrating the profession.
"This meeting is a great example of the Power of 3," said ADA President Cesar R. Sabates, D.D.S., in opening remarks in the George R. Brown Convention Center. "Local, state and national societies coming together with one shared purpose: for our communities and celebrating each other."
SmileCon 2022 is a joint meeting with the 2022 Texas Dental Association Meeting and the 2023 Greater Houston Dental Society's Star of the South Dental Meeting.
"I hope that your SmileCon experience gives you the feeling of being inspired and more connected than ever before," Dr. Sabates said. "Because if there's one thing I want you to remember it's this: You belong to something big. Whether you're caring for a patient in your chair or meeting a student during office hours or working with materials in a lab, your work has an impact on the overall health and wellbeing of our communities."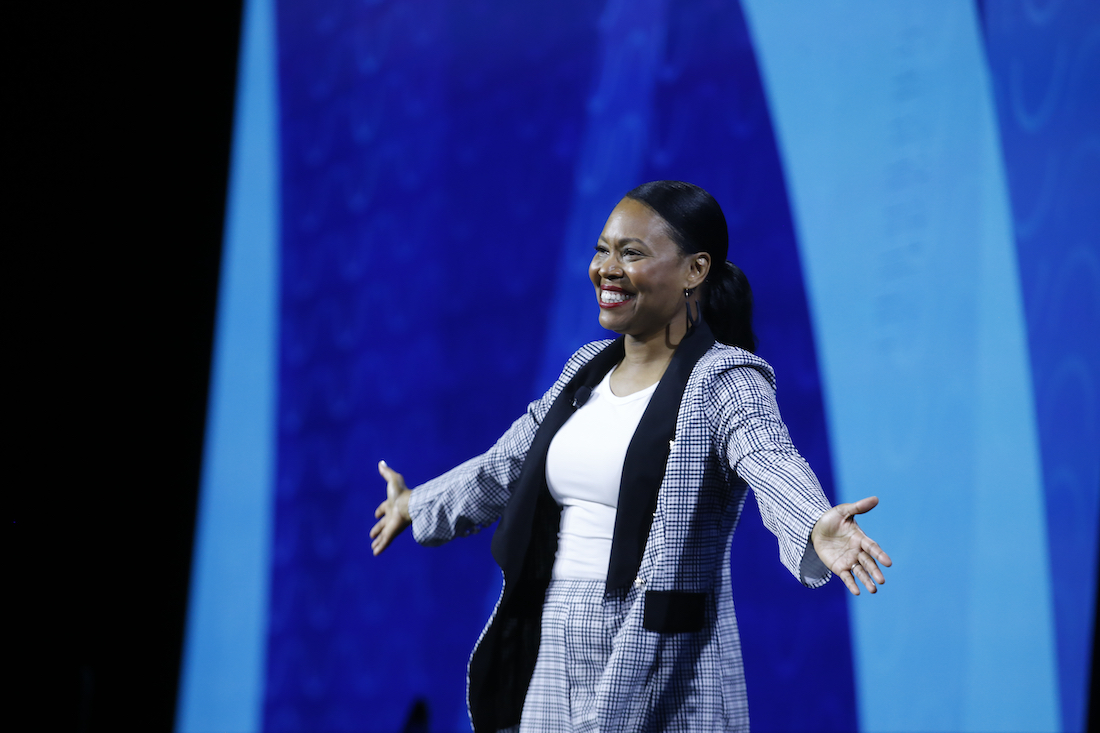 ADA member dentist Christina Rosenthal, D.D.S., served as the host of the Opening Session. A dentist, motivational speaker and entrepreneur, Dr. Rosenthal is also the owner/CEO of Paradigm Dental Center LLC in Memphis, founder of The 516 Foundation and author of the children's book, "You Can Become a Doctor Too."
"Being a part of the ADA has been a vital part of my professional journey," said Dr. Rosenthal, who first became involved in organized dentistry as an undergraduate at the University of Memphis and a member of the school's predental society. "I jumped at the opportunity to represent us - the members - as we come together to meet, play, learn and smile here in Houston."
"This meeting is super special for me because y'all get me," she said. "I love my husband and although he is smart, he is not dentistry smart. Dentistry is what binds us together."
The session also featured videos highlighting members' stories and honored winners of the ADA's 10 Under 10 Awards and Distinguished Service Award for 2022, which recognizes 10 new dentists who have demonstrated excellence early in their careers.
During his speech, ADA Executive Director Raymond Cohlmia, D.D.S., thanked ADA members for a great year.
"My first 11 months as the ADA's executive director have been a whirlwind of insight and adventure," he said. "You all welcomed me with open arms, and together, we're taking the ADA to the next level. In fact, we are already on the climb."
Dr. Cohlmia encouraged attendees to scan a special QR code on the screen behind him. The code was for the new ADA member app, which was unveiled during the first day of SmileCon.
"The ADA member app is just one of the many ways that the ADA is sharpening its focus on you and on everyone who finds value in what we provide," he said. "As we continue this ride together, you can look forward to even more innovations that empower you, support your goals, and make you smile. In fact, you have given me plenty to smile about. It's been a pleasure traveling this country and getting to know so many of our members. Your stories have given the ADA new heights to aim for, because for you, dentistry is much more than a profession."