DENT Talks offer inspiring stories, diverse viewpoints
Diverse voices dive deep into three facets of dentistry at SmileCon 2022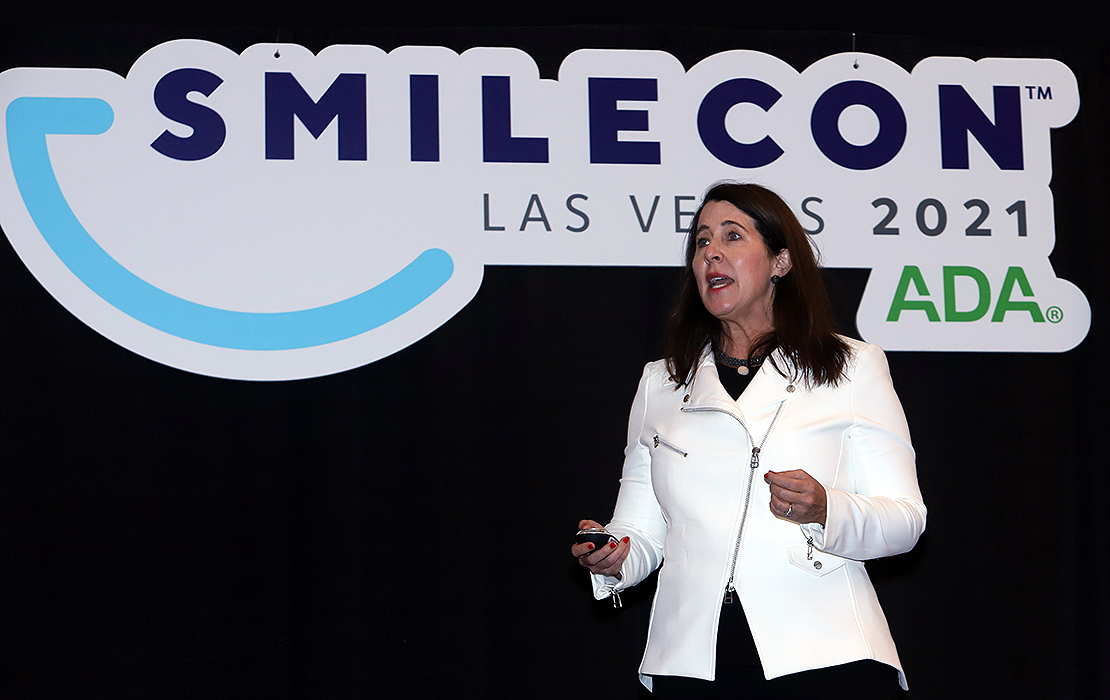 Back for a command performance at SmileCon 2022, three new DENT Talks programs will give attendees the opportunity to open their minds to diverse viewpoints on three different themes while earning continuing education credit.
Listen as diverse voices dive deep into three facets of dentistry: Human Challenge, Road Less Traveled, and Love of Dentistry. Each DENT Talk will feature three speakers from the dental community, giving their perspective on the session's theme in 20 minutes or less. Hearing these different angles, you will be encouraged to think differently and to understand divergent approaches toward a subject.
On Oct. 13, three dentist speakers will help listeners understand the importance of the platform dentists have, connect their story to their practice and their communities and have an impact on the communities they serve during DENT Talks - Love of Dentistry (5150). Speakers include Catherine Murphy, D.D.S., orthodontist and founder, In Harmony Orthodontics in Griffith, Indiana; Steve C. Hollar, D.D.S., a general dentist in Warsaw, Indiana; and Gary Bethea, D.D.S, general dentist and author in Blythewood, South Carolina.
Inspiring stories from peers who chose unconventional paths will be the theme on Oct. 14 in DENT Talks - Road Less Traveled (6152).  Speakers Tina M. Brandon Abbatangelo, D.D.S., clinical director of the University of Nevada Las Vegas Smiles Dental Clinic at the UNLV School of Dental Medicine; Ashley Rosenbaum, D.M.D., pediatric dentist and owner of Premier Pediatric Dentistry in Miami, Florida; and a surprise speaker to be named soon will discuss opening your heart and mind to new opportunity, being receptive to invitations presented in your life and being up for a challenge.
DENT Talks - Human Challenge (7141) on Oct. 15, will discuss how challenge is a part of life and share speakers' stories of challenge and triumphs, as well as tips to help you get going when life gets tough. Rico D. Short, D.M.D., an endodontist in Kennesaw, Georgia; Bruce R. Terry, D.M.D., an endodontist in Wayne, Pennsylvania; and Sharon Parsons, D.D.S., dentist and practice owner in Columbus, Ohio, will cover passion, possibilities and understanding your limits.
Each program will be held in Dental Central, Smile Zone A, Stage 2 from 10-11 a.m. The fee is included with Dental Central Pass, Smile Pass and Platinum Smile Pass and participants earn one hour of CE credit per program.
To learn more about SmileCon or to register, visit SmileCon.org.