American Association for Dental, Oral, and Craniofacial Research names ADA scientist as fellow
Spiro Megremis, Ph.D., leads research on dental materials and instruments for ADA Science & Research Institute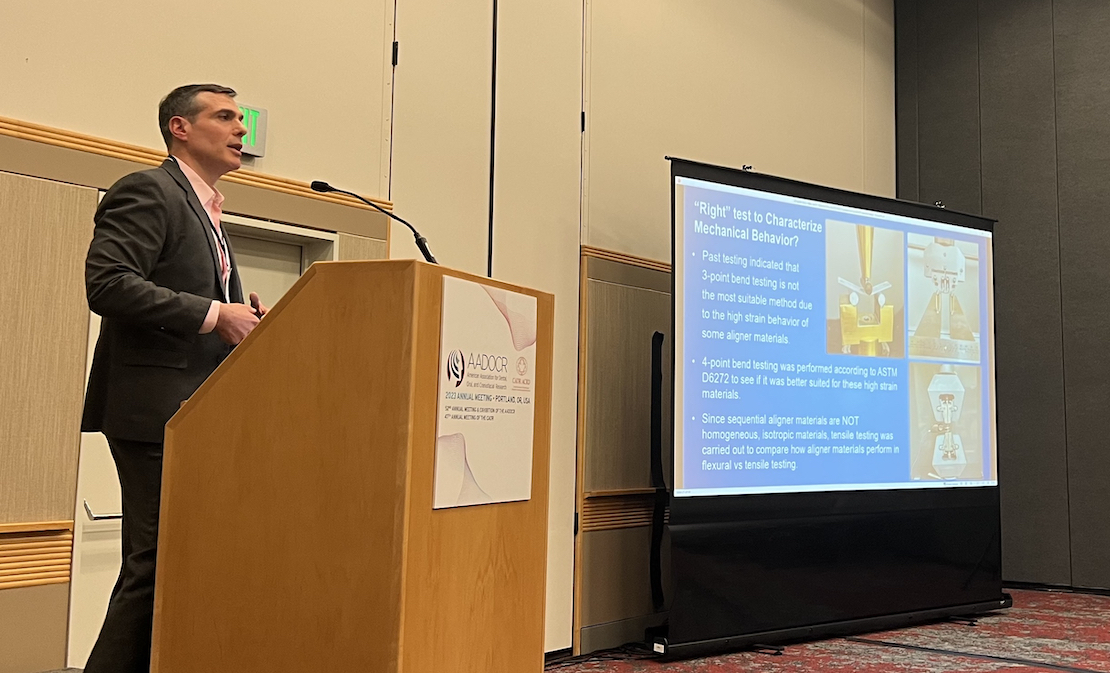 The American Association for Dental, Oral, and Craniofacial Research has selected the director of dental materials and devices research at the ADA Science & Research Institute to be part of its 2023 class of fellows.
Spiro Megremis, Ph.D., was honored in March during the 52nd Annual Meeting and Exhibition of the AADOCR in Portland, Oregon. The AADOCR Fellows Program recognizes leaders who have achieved research excellence and served AADOCR throughout their careers.
"It is a great honor to be recognized by a group of your peers," Dr. Megremis said. "However, I could not have achieved most of the accomplishments cited in the recognition without the numerous contributions from my fellow researchers and team at the ADA, along with the many collaborators that I have had the fortune to work with over the years. I am truly grateful to all of them."
At the ADASRI, Dr. Megremis leads research on dental materials and instruments, including the development of new testing equipment and methods and the translation of data for clinical practice. He also participates in several working groups for the ADA Standards Committee on Dental Products and the International Organization for Standardization Technical Committee 106 on Dentistry. His research has informed many national and international dental standards.
"With such a high level of productivity, recognized research excellence, and long-standing worthy contributions to the Chicago Section and national AADOCR, I'm surprised that Dr. Megremis hasn't already become a Fellow," said Carla Evans, D.D.S., clinical professor of orthodontics at the Boston University Henry M. Goldman School of Dental Medicine, in a letter nominating Dr. Megremis to be named a fellow. "I have great confidence that Dr. Megremis will continue to have a very successful career as a researcher, mentor, and administrator."
The responsibilities of AADOCR fellows include nominating new fellows; serving as ambassadors of excellence in dental, oral and craniofacial research; advising the AADOCR board and council onmatters when requested; and mentoring other AADOCR members.