California-based nonprofit headed to St. Lucia with need for volunteers
Organization co-founded by Sherwin Shinn, D.D.S., recipient of 2013 ADA Humanitarian Award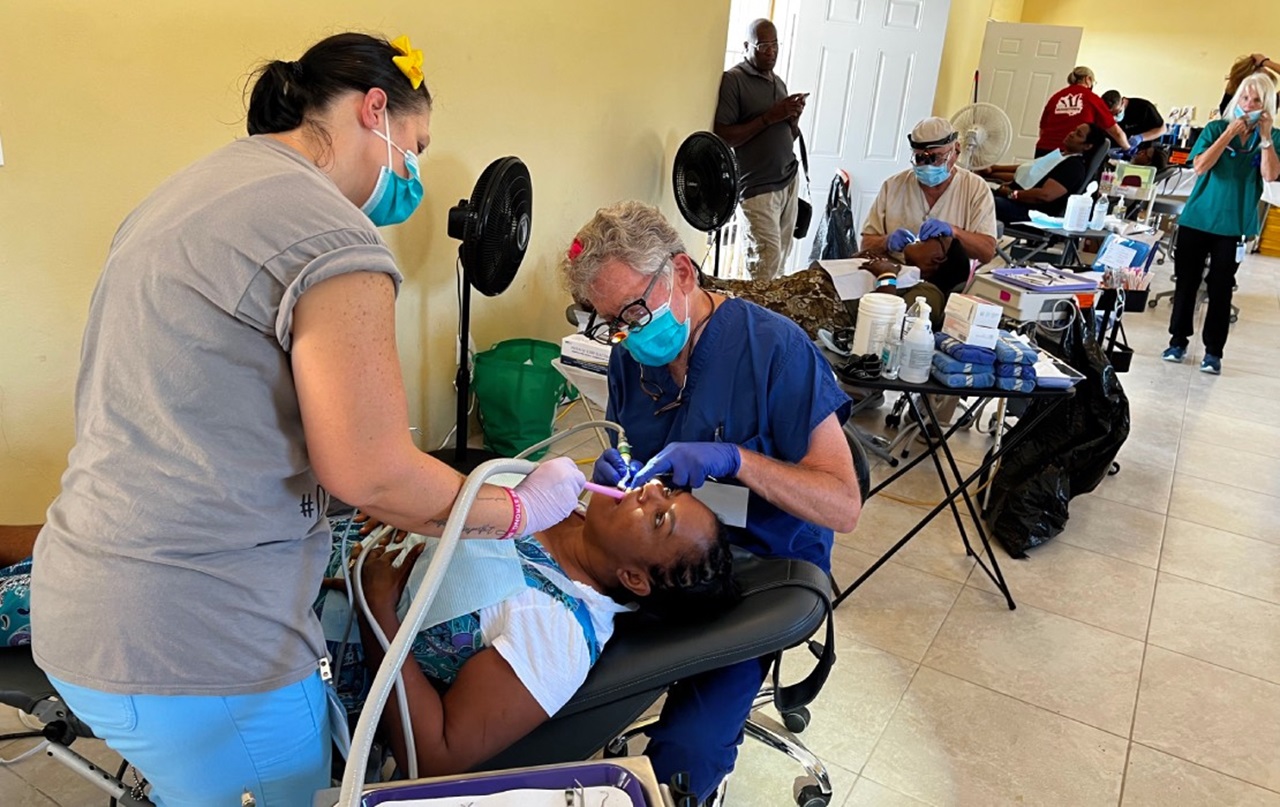 Great Shape!, a California-based nonprofit that operates its 1000 Smiles volunteer dental projects, is soliciting volunteers to bring dental care to St. Lucia after a prolonged hiatus due to the COVID-19 pandemic.
The nonprofit had primarily been active in Jamaica until expanding 1000 Smiles to St. Lucia in 2015. Sherwin Shinn, D.D.S., recipient of the 2013 ADA Humanitarian Award, and Joseph Wright founded the organization two decades ago.
Volunteers will spend one week providing free dental care and education to people in high-needs communities in St Lucia in temporary rural dental clinics. In the evenings and weekends volunteers are lodged at a Sandals resort.
Proposed project dates for 2023 are July 21-30 or July 29-Aug 7. Follow-up care is scheduled for Aug 5-13. Volunteers can choose which one they desire.
Volunteers can be dentists, as well as nondentists, including hygienists, assistants, office staff, dental students, family, friends and "anyone with a big heart and a passion to serve others," according to Great Shape!
Volunteers pay for their own airfare and a $975 project fee to the nonprofit. In addition, dental professionals also pay some volunteer registration-related fees and for needed pharmaceuticals. Most disposable supplies are provided through a partnership with Henry Schein Cares Foundation.
For 2023, those who apply online and put "ADA special" in the comments section of the application can pay a discounted project fee of $950! All-inclusive luxury accommodations at Sandals Resort and in country transportation are free, all expenses are tax-deductible.
Applications are online at greatshapeinc.org. For more information about St. Lucia and other locations, contact Great Shape! at 510-893-1751 or 1000smiles@greatshapeinc.org.
To learn more about other international volunteer opportunities, visit the ADA's International Volunteer Programs page.