Former ADA president dies at age of 80
Howard Jones, D.M.D.., was president from 2002-03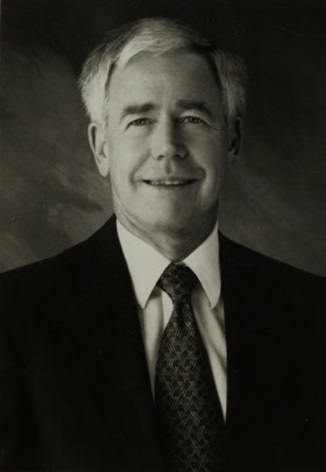 Dr. Jones
Howard Jones, D.M.D., ADA president from 2002-03, died on March 4 in Athens, Georgia, at the age of 80.
A memorial service was held on March 27 at the Carrollton First United Methodist Church in Georgia.
Born in Tallassee, Alabama, on Nov. 13, 1942, he was the first child and only son of Theodore and Flora Jean Jones, according to his online obituary.
He is described in the obituary as "the father of three children and grandfather of five, a dentist and leader in his profession, an active member of his church, an avid gardener and a competitor in every sport he played."
Dr. Jones was the first person in his family to attend college, at Birmingham-Southern College, and graduated from dental school at the University of Alabama.
After dental school, he settled in Carrollton, Georgia, and was a general dentist dentist for half a century. With support from the local dentist community, Dr. Jones assumed increasing leadership responsibilities within the profession, eventually serving as president of the Georgia Dental Association in the 90s, as an ADA trustee before ascending to the presidency of the American Dental Association.
"The ADA meant the world to him," said his wife, Lois Jones.
During his presidency, the ADA and two of its member dentists sued some of the nation's largest insurers under the federal Racketeer Influenced and Corrupt Organization Act and state laws for insurance abuses against dentists contracted under the insurers' managed-care plans.
At the time, Dr. Jones was quoted as saying, "We are disturbed by these practices and intend to pursue vigorously all of our legal remedies for the benefit of our members and their patients."
An article published in The Journal of the American Dental Association quoted Dr. Jones: "This latest lawsuit is another example of the Association's advocacy for its members, for our profession and for the patients we serve."
In addition, during his presidency, a federal judge for the Northern District of Georgia dismissed two dental amalgam lawsuits filed against the ADA that alleged harm from mercury exposure from dental amalgams.
"We are very pleased with this ruling," Dr. Jones said at the time. "It reinforces our belief in the frivolousness of these lawsuits and that many unsuspecting individuals are being used as tools to promote the causes of others. We hope the courts will continue to put these frivolous lawsuits behind us so that we may go unhindered in devoting our time and efforts to promoting the nation's oral health and working on solutions to help improve access to oral health services."
Dr. Jones is survived by his wife Lois; sister Brenda and brother-in-law Bill Brigadier in Madison, Alabama; son Ted and daughter-in-law Miranda Kennedy in Washington, D.C.; daughter Amy and son-in-law Mark Abbe, in Athens, Georgia; son Dan and daughter-in-law Emily Jones in Alexandria, Virginia; and grandchildren Olivia Jones, Henry Abbe, Annie Jones, Helena Jones and Penelope Abbe.
In lieu of flowers, the family is requesting donations to the Alzheimer's Foundation or a favorite local charity.