Indiana dentist commemorated at ADA Town House
Indiana dentist commemorated at ADA Town House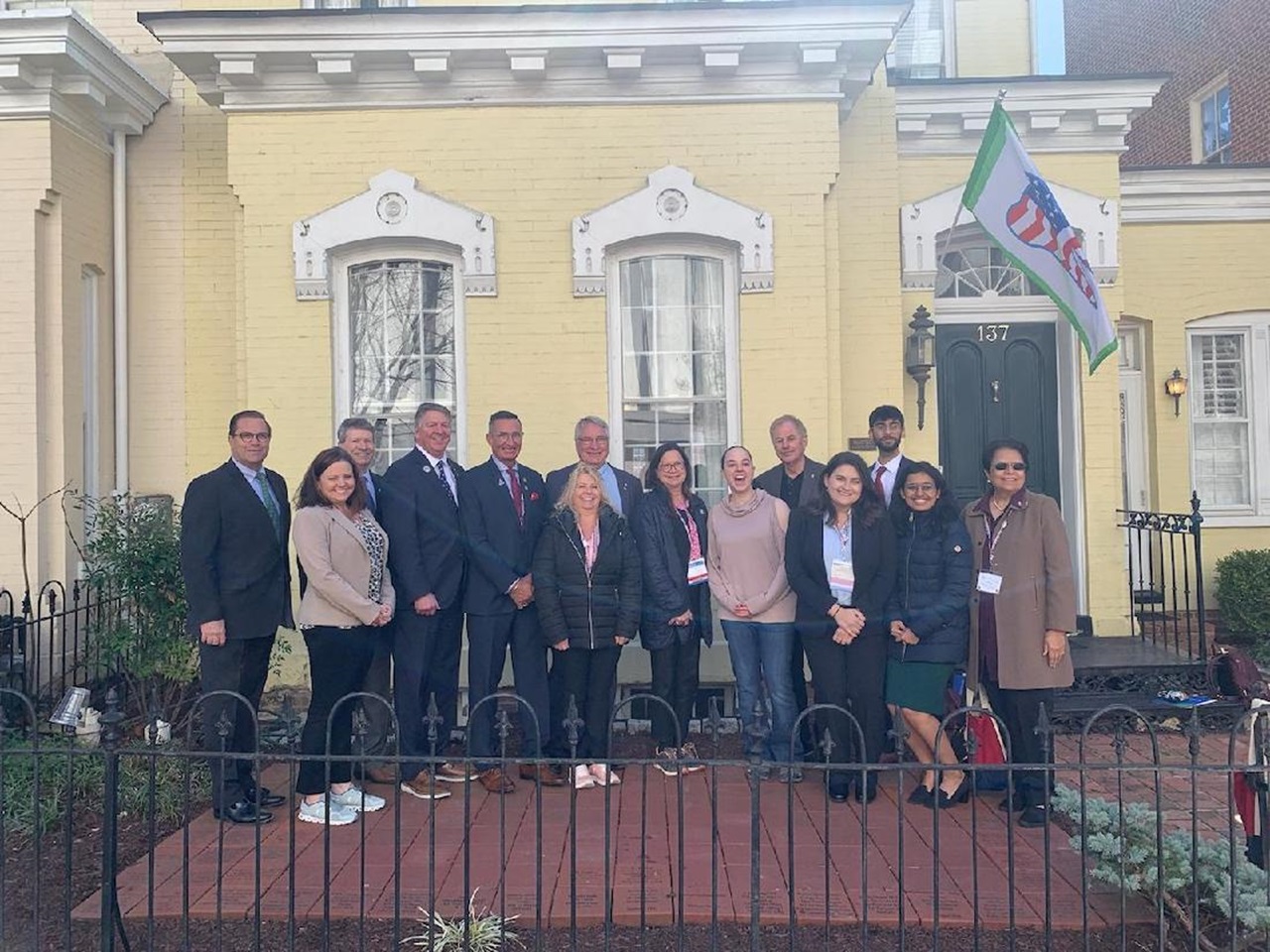 Washington, D.C. — Dentists, students and Association staff members took time during ADA Dentist and Student Lobby Day to honor an Indiana dentist who died in 2019.
David Holwager, D.D.S., from Cambridge City, Indiana, was known as "Bald Guy" and was active in organized dentistry, advocacy and charitable endeavors, including Mission of Mercy events.
"Dave practiced in a small, rural community and cared deeply for all of his patients, including those who were covered by Medicaid or had no insurance coverage at all," said John Roberts, D.D.S., a fellow Hoosier and a classmate of Dr. Holwager's at the Indiana University School of Dentistry. "It would take 12 people to replace Dave for all that he was involved with but even that amount might still not be enough."
During the three-day Lobby Day in March, fellow dentists, students and association staff members honored Dr. Holwager's involvement in advocacy by dedicating an engraved brick at the ADA Town Home, a few blocks from the nation's Capitol building.
"There are a whole generation of dentists that will never get a chance to know and learn from Dave and that is a loss for the dental profession. The Bald Guy was one of those individuals that made the world a better place to live in," said longtime friend Steven Holm, D.D.S.
Dr. Holwager was a member of the ADA, Indiana Dental Association, Eastern Dental Association, and the International College of Dentistry.  He graduated from the Indiana University School of Dentistry in 1982 and served as a member of the ADA Council on Advocacy for Access and Prevention from 2009-12.
He is survived by his wife, Elaine M. Holwager, and two daughters, Mary Jean and Andrea.