Minnesota's Saint Paul District Dental Society commemorates more than 70 years of its speakers bureau
'I know that I have personally gained much from my lengthy experience with the bureau'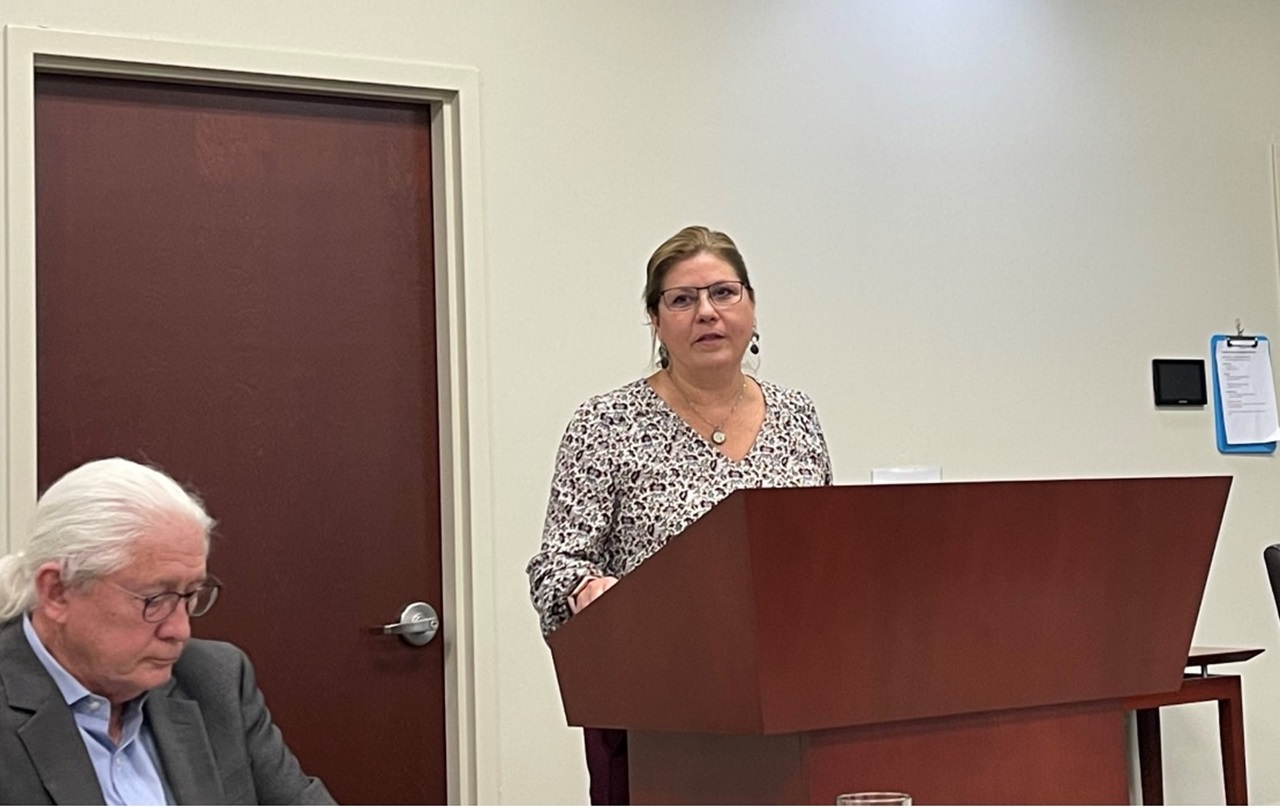 Since the early 1950s, you can count on one thing in the greater St. Paul area of Minnesota.
Meetings of the Saint Paul District Dental Society's Speakers Bureau were, and still are, scheduled for lunchtime each Thursday from 12:30-1:30 p.m.
The society, a component district of the ADA made up of more than 650 member dentists in four counties in the greater St. Paul area, is enjoying its 71st year of the continuous scheduled meetings of its speakers bureau.
With 115 past and current members over the years, the bureau was founded in 1952 when the society noted that many requests were being received from local schools and educators for dental health information to contribute to the curricula being developed for presentation to students in the middle school grades.
Also at the time, the city of St. Paul was considering fluoridation of its water system. The proposal met with much public controversy, and the dental society's leadership believed that with some training in public speaking, dentists would be well-suited to publicly speak out in favor of the proposal.
Robert Baker, D.D.S., was assigned to draw together a group of dentists to meet these needs.
"I thought it was a great idea," said Dr. Baker, who recently celebrated his 100th birthday. "Dentists weren't together as a brotherhood like it should have been."
An initial meeting took place in 1952, with eight interested dentists attending.
The bureau's topics initially may have included dental careers and dental health information with discussions of the benefits of community water fluoridation but, over the years, have ranged from competitive ballroom dancing and home building projects to updates on various dental materials and procedures.
The bureau now meets weekly at the Minnesota Dental Association's headquarters building with a program and format very similar to the International Toastmasters, with two assigned speakers each week, followed by critiques of their presentations by assigned evaluators. The bureau also utilizes Zoom for members unable to be physically present at the meetings.
Each and every meeting is closed by the presiding officer presenting the salutation, "Let us remember our friends."
"The ongoing theme of the bureau is learning to operate a business meeting in a manner consistent with proper parliamentary procedure; developing leadership skills; and developing confidence with prepared and impromptu public speaking," said Bruce Bates, D.D.S., a member of the bureau and past president of the Minnesota Dental Association. "I know that I have personally gained much from my lengthy experience with the bureau."
Dr. Bates said that he encouraged by a friend and mentor dentist to join the bureau in 1973.
"Although I retired from dental practice in 2021, I still maintain my membership," he said. "And now one of my sons, David Bates, D.D.S., practicing dentistry in the Twin Cities metropolitan area, is also a bureau member and bureau past president. There are also a few other parent-child connections within the bureau."
Mike Schafhauser, D.D.S., has been a member of the bureau since 1979.
"For me, I value the friendships and trust I have in the members, past and present," Dr. Schafhauser said. "I know their professional ethical standards, their families and personal morals. I hope mine match theirs. For more than a few, I feel very blessed that they let me be their friend. I think it really is a dental support group that goes beyond issues of net and gross."
He added, "I laugh that if I was in a foreign country in jail, one of the bureau members would come and bail me out."
Many local district and Minnesota Dental Association leaders have been active members of the bureau. Several bureau members have served in ADA councils.
"We members of St. Paul District Speakers Bureau believe that we have been extremely fortunate to have had the experience of gathering together with our colleagues and friends to personally grow in knowledge and skill, to enjoy long-lasting friendships within our professional careers, and to help, to some degree, in the leadership of dentistry," said Dr. Bates. "What a ride it has been."