National Children's Dental Health Month reaches thousands during February observance
ADA distributed 122,850 posters this past February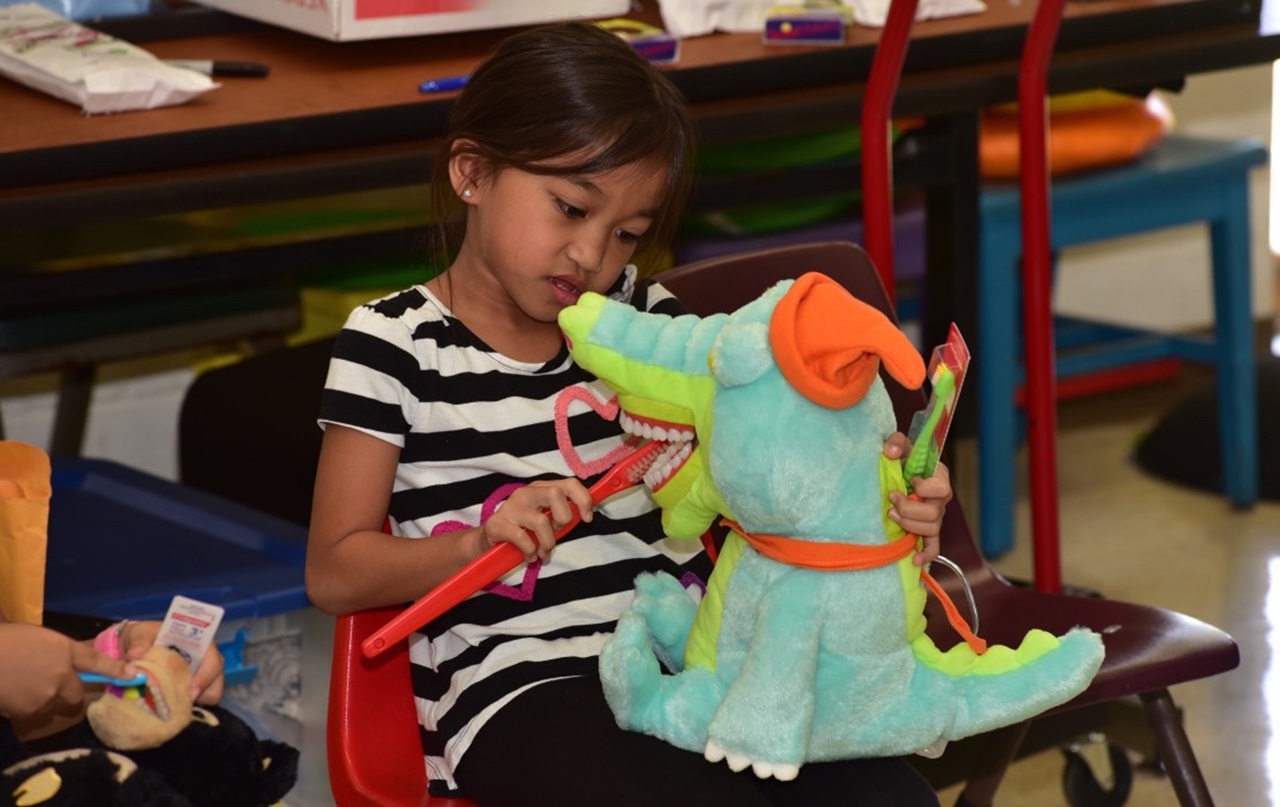 The impact of National Children's Dental Health Month, observed in February, continues to show the benefits of a collaborative promotion of oral health.
With no fewer than 122,850 posters sent this year, the ADA is thanking all of those who participated, as the month promoted oral health prevention and education and demonstrated the opportunity to engage in medical-dental integration efforts to achieve health equity through a shared vision of making people healthy.
The ADA is highlighting a few success stories of those who engaged with this year's theme, "Brush, Floss, Smile!"
Hawaii is just one of the states that observed NCDHM.
Nearly 2,000 public school keiki — Hawaiian for children — have received dental screenings from the Hawaii Keiki- Hawaii Dental Service Dental Sealant Program since 2019, part of the archipelago's annual celebration of National Children Dental Health Month.
Of those keiki, more than half needed and received dental sealants, indicating a need for school-based health services programs that address oral health.
Emi Orikasa, D.D.S., and Steven McDaniel, D.M.D., dentists in Hawaii, developed a partnership with the program in expanding its efforts to provide better oral health care access to public school keiki in Maui and neighboring islands.
One of their efforts reached children at Lihikai Elementary School in Kahului.
"We were pleased with the great start at Lihikai where we were able to assess and provide treatment to so many children here on Maui," Dr. Orikasa said. "There were a lot of children at Lihikai who needed follow-up treatment due to the detection of rampant decay, so we will connect them with a dentist or get them back to their dentist for care. This service and partnership … are proof that a school-based health service program can greatly benefit the Maui community." 
The celebration extended beyond dental practices.
Gina Reinoso, M.D., a pediatrician practicing in Long Island, was a recipient of NCDHM posters.
"I began my journey with promoting and incorporating oral health into my well and non-well exams about eight years ago," Dr. Reinoso said. "Through a grant and advocating for my patients, I was able to obtain fluoride varnish for my young patients. I now apply it routinely to most of my patients. Something I that would like to highlight is that parents very rarely [name] caries as a medical problem. They believe it is part of their baby teeth and that it resolves when the adult teeth erupt. I promote oral health on a daily basis. I educate parents on the importance of oral health and what it means to their physical and mental health."
While NCDHM has concluded for 2023, the ADA encourages dental professionals and others to celebrate a shared vision of championing all children's oral health throughout the year.
Materials can still be downloaded by visiting ADA.org/ncdhm.