What does it take to start a dental school?
Three colleges at different levels of development talk about joys, challenges of opening dental schools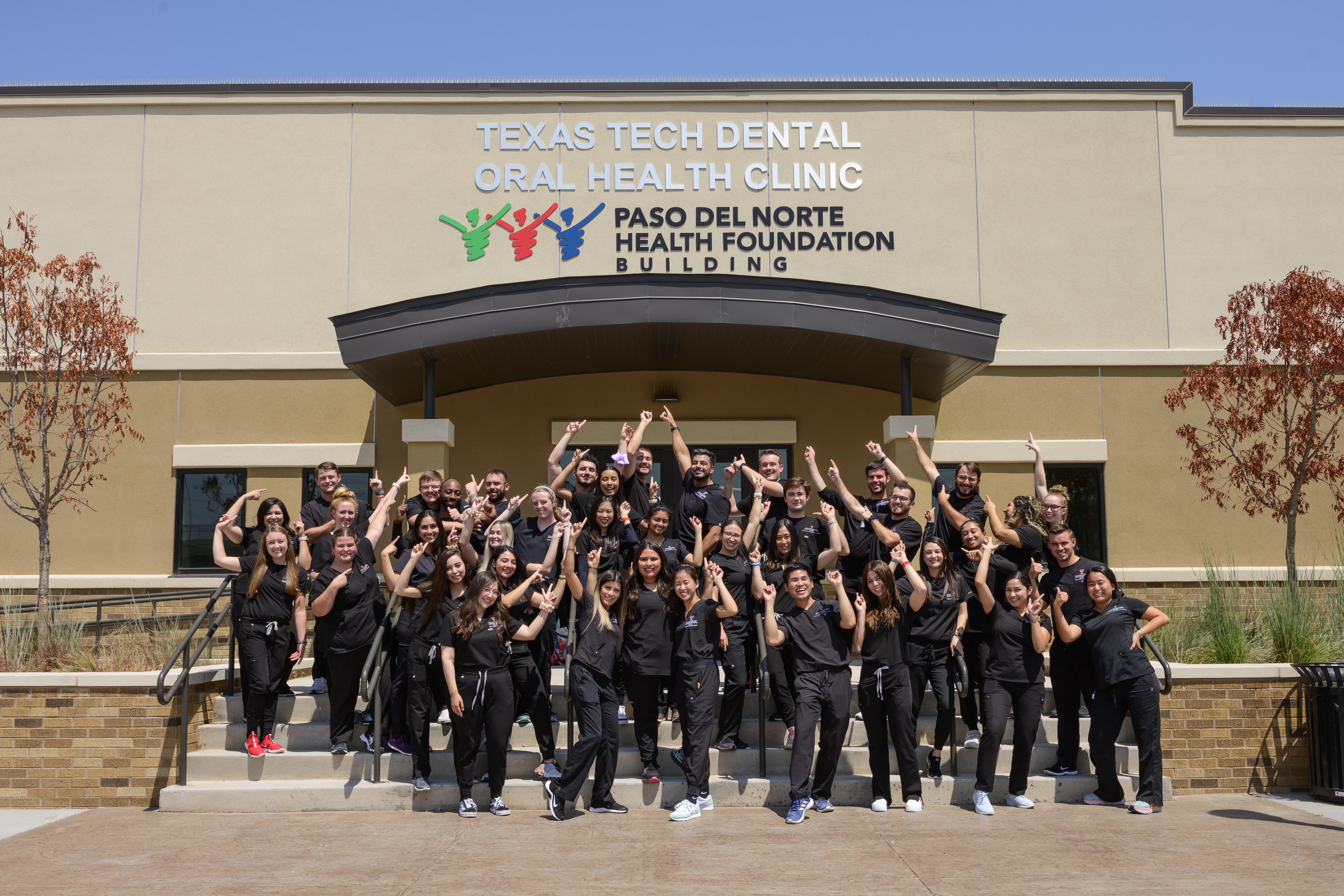 Dentistry is a challenging but highly rewarding career, with dental schools providing the gateway. The profession has dramatically evolved through the years, and so have the scores of schools across the landscape.
With students across the country starting up classes once again, three different institutions are at different stages of development of their dental schools:
• The Texas Tech University Health Sciences Center El Paso Woody L. Hunt School of Dental Medicine opened in 2021 and will graduate its first class in 2025.
• The Kansas City University College of Dental Medicine welcomed its first class this summer.
• Arkansas' Lyon College School of Oral Health & Dental Medicine is undergoing the accreditation process, with its first class anticipated to start in June 2025.
ADA News talked to deans and faculty at the three schools to see what it takes to create a dental school from scratch, build a welcoming culture, and position themselves to educate and develop the dentists of tomorrow.
Texas Tech University Health Sciences Center El Paso Woody L. Hunt School of Dental Medicine
 The dental school was the first dental school in Texas —  the second largest state by both land area and population — to open in more than a half-century.
"Fifty years ago, Texas's population was 10 million people," said Richard C. Black, D.D.S., founding dean.of the Hunt School of Dental Medicine. "We are now pushing 30 million with dentists concentrated in the largest cities. El Paso is the largest metropolitan area in western Texas and the commitment was to start here. Western Texas is very underserved for primary care dentists."
He added that it was intentional about its recruitment of students from west Texas and bordering states, including New Mexico. Before it opened, the nearest doctoral-level dental schools New Mexico students could attend were at A.T. Still University in Mesa, Arizona, or at the University of Colorado in Aurora, Colorado.
Wendy Woodall, D.D.S., professor and associate academic dean, said the school and faculty have a strong commitment to improve the health of the region through all aspects that an educational program brings: well-educated graduates, scholarship and service to the region.
"The team focused on providing education for 2030 and beyond, which caused us to evaluate not only curricular items, but also current learning strategies," she said. "This led us toward increased integrated teaching, case application of learning, early clinical provision of disease removal, Spanish language skills, small but constant evaluation and continued emphasis on public health for the borderlands and west Texas."
Dr. Woodall acknowledged the obstacles the school faced before it opened.
"The normal challenges are to engage the community, obtain commitments, locate program housing, hiring faculty and administrative personnel, building a curriculum and admitting students," she said. "For us, we had to address personnel and student matriculation during a pandemic. As a team, we remained focused on our deliverables while keeping our input broad. Engagement with existing institutional programs, dental school visits, and community support enabled us to address these challenges. "
Dr. Black said that the school is on the cutting edge of digital/CAD/CAM education, with highly integrated case-based learning and the only school in the nation with required clinical Spanish courses.
Kansas City University College of Dental Medicine
"Starting a dental school requires a group of passionate individuals who aren't afraid of a challenge and who want to make a difference in dental education for the next generation of dentists," said Kathryn Champion, D.M.D., director of clinical operations for the KCU College of Dental Medicine.
Prior to starting a new dental school, Kansas City University engaged a consultant to evaluate the state of oral health care in the four-state area of Missouri, Kansas, Oklahoma and Arkansas.
Within a 100-mile radius of Joplin — the site of the dental school – every county in the four-state region was a dental health professional shortage area.
In addition, data from the ADA Health Policy Institute reported in 2019 that there were 65.4 dentists/100,000 people in an urban area, compared to 30.3 dentists/100,000 people in rural counties. The data demonstrated the need for dentists in rural communities and that there would be enough patients should a dental school be established in Joplin.
The inaugural class of 2027 consists of 80 students selected from 1,184 applicants, with about half from the four-state region; 25% are the first generation in their family to graduate college; and 26% are historically underrepresented racial and ethnic students. 
Linda C. Niessen, D.M.D., vice provost for oral health affairs and founding dean of the College of Dental Medicine, said the college was built on the university's mission.
"We developed a curriculum that emphasized compassion and innovation — applying current technology and partnering with various community organizations to enable dental students to improve the well-being of the communities they served," Dr. Niessen said. "We aimed to create a curriculum centered around kindness from assessment to scheduling to content delivery to improve the well-being of our students so they can become the best versions of their professional selves. It's what I call the Ted Lasso effect."
The faculty and leaders of Kansas City University Oral Health Center are proud that it is one of the most technologically advanced dental schools in the U.S., Dr. Niessen said.
"Dentistry is an ever-changing profession that is rapidly adapting technology via the use of digital dentistry techniques," she said. "We have been forward-thinking in our curricular design so that our students will learn critical thinking and apply that to the use of technology to improve workflows and patient well-being, while still learning the foundational concepts that digital dentistry builds upon."
Dr. Niessen said she built the team she wanted to join her at KCU one phone call at a time.
"I had a contact list of talented dentists and educators who were compassionate and caring innovators, whose philosophy aligned with the KCU mission," she said. "One by one, I invited them to be part of this new dental school. As each said yes, Team Joptimism — our nickname for our faculty — was born."
One of those faculty members is Erinne Kennedy, D.M.D.
"Being a part of starting a new dental school has been an adventure," Dr. Kennedy said. "It is an honor to be able to create and innovate on a blank canvas and have an opportunity to build something new in dental education. "
Dr. Champion said the opportunity to be a part of the creation of a dental school from the ground up had been incredible but also humbling.
"I have learned so much about every aspect of design from the building to the curriculum, to the clinical experience that I never would have been exposed to otherwise," she said. "Having the opportunity to provide input at every level and experiencing the pitfalls and triumphs alongside a tremendously talented team has been such a highlight of my career." 
Lyon College School of Oral Health & Dental Medicine
"A need, a vision and a stated mission are needed to start a dental school," said Burke Soffe, D.M.D., founding dean of the Lyon College School of Oral Health and Dental Medicine in Little Rock, Arkansas.
Having come from the Roseman University of Health Sciences College of Dental Medicine in Utah, Dr. Soffe
was tapped to lead the new dental school at a private liberal arts college with an enrollment of under 700 students.
"Our mission is to develop a cost-efficient education through a modern, integrated curriculum to meet the needs of today's dental student and address the oral health needs of the underserved across the state," he said.
Dr. Soffe said a dental school was needed in Arkansas, as it is the only state in the nation with a population of more than 3 million that does not have a dental school.
"Arkansas ranks last in oral health in the nation and second-to-last in dentist-to-population ratio," he said. "In Arkansas, 37% of the population resides in rural areas and 19% of this population lives below the poverty line. Our school will cast a wide safety net across the state to bring affordable oral health care to those that need it most."
Dr. Soffe said it is "mission-critical" that the dental school be at the cutting edge of technology.
"The next generation of students must be practice-ready, and technology must be used to provide more efficient modalities of treatment, improve access to care, enhance critical thinking skills and provide better care to more individuals in need," he said.
Accreditation is the foremost goal at the moment, developing policies and procedures that meet Commission on Dental Accreditation standards.
"The effort to begin a dental school in Arkansas has been ongoing for many years and the excitement from statewide partners is outstanding," Dr. Soffe said.
As the school moves toward reality, creating the right atmosphere is another goal of Dr. Soffe.
"We are currently building our team through the principles of establishing an inclusive culture," he said. "Fostering an inclusive culture is a deliberate team effort that draws upon safety, individuality, openness and connection. From top to bottom, everyone must feel that they belong."
Dr. Soffe, like his colleagues in El Paso, Joplin and beyond, is optimistic about the future.
"We hope that any student that wants to make an impact in the lives of others while achieving an exceptional education will be interested in our program," he said. "My own dental school experience motivated me to transition to dental education with the goal of improving the experience for students and patients."