ADA Store releases guide to compliance regarding HIPAA breaches
Save 15% on book using promo code 23103 by May 31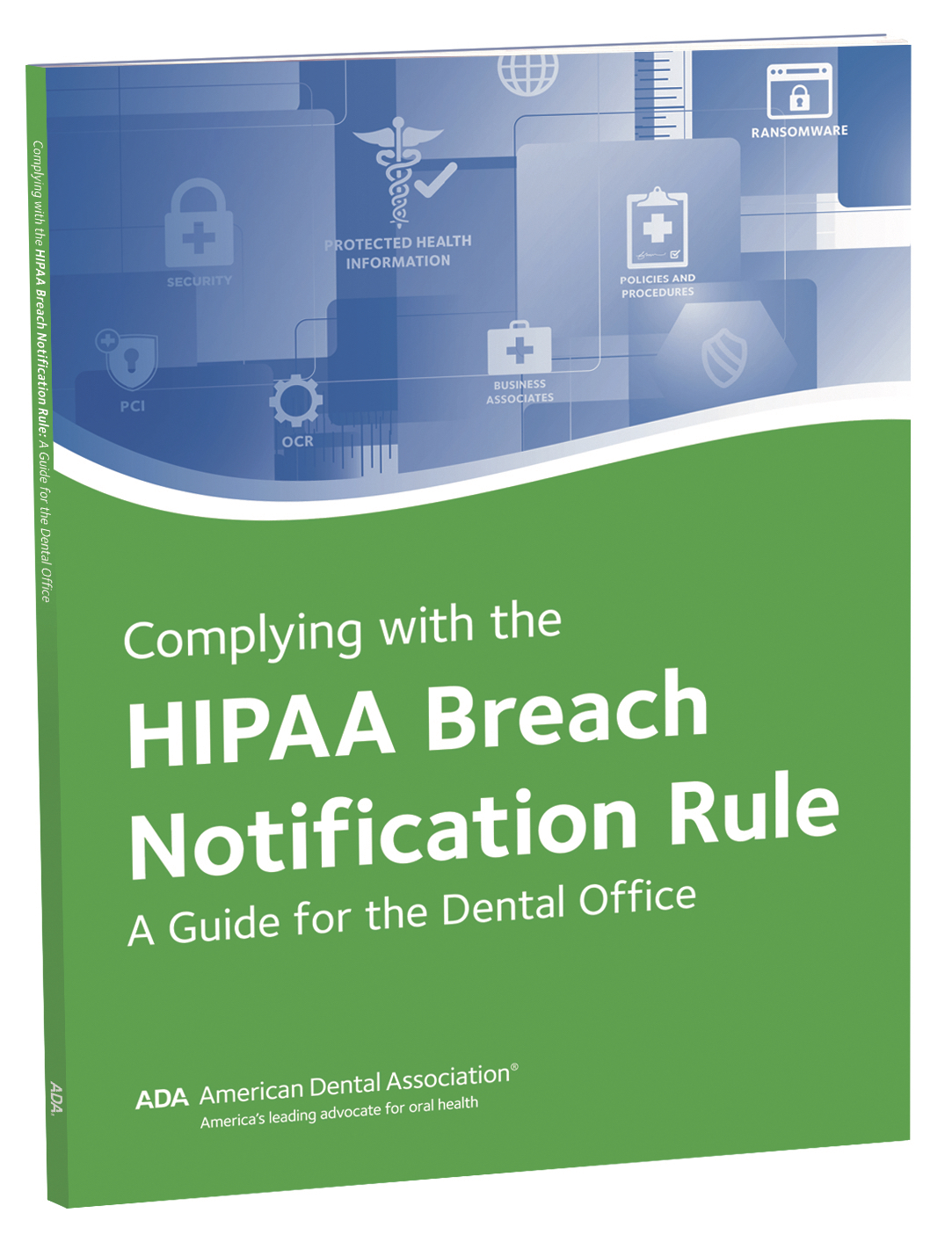 The Health Insurance Portability and Accountability Act requires a covered dental practice to have written policies and procedures on breach notification and to adhere to them before, during and after a breach
Failure to do so can result in penalties.
To assist dentists with practice compliance as well as to help avoid HIPAA breaches, the ADA is publishing Complying with the HIPAA Breach Notification Rule: A Guide for the Dental Office in March.
"Even a dental practice that is fully HIPAA-compliant can have a data breach, but preparation can help manage stress, expenses and even help prevent missteps if a data breach does occur," said Manny Chopra, D.M.D., chair of the ADA Council on Dental Practice.
In addition to written policies and procedures, training can help prevent and prepare for a data breach. This book guides dentists through the steps of creating a compliant breach notification program, emphasizing how to prevent breaches and how to react if a breach is suspected.
The resource will help dentists know what to do when a data breach happens, so that time away from patient care can be kept to a minimum.
It walks readers through:
The requirements of the HIPAA Breach Notification Rule.
An explanation of what a breach is.
How to send a breach notification.
How to secure protected health information.
Implementing a HIPAA compliance program.
Password-protecting common document types.
Tips and sample forms that can help smooth the way to compliance.
"The time you spend developing and implementing your HIPAA compliance program is time well-spent," Dr. Chopra said.
Save 15% by using the promo code 23103 by May 31.