Sweepstakes-winning dentist plans trip to Galapagos Islands
Where can the re-imagined ADA Member App take you?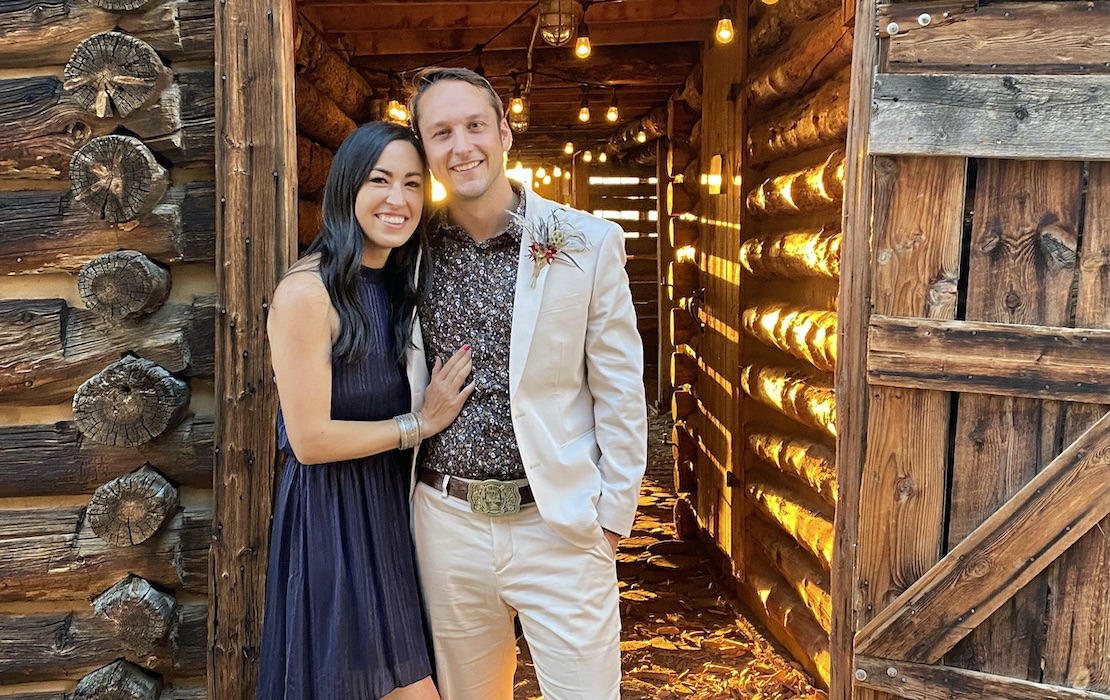 Now six months strong, the ADA Member App is taking its users to new places — including Josh Heimerdinger, D.M.D. — a winner of last fall's ADA Member App Sweepstakes who is planning a once-in-a-lifetime trip to Ecuador and the Galapagos Islands next month with his wife, Amanda.
"We are beyond grateful for the opportunity to travel to the Galapagos," Dr. Heimerdinger said. "Aside from our honeymoon, my overseas destinations have been for dental missions, twice to Jamaica with my dental school and twice to Nepal with a wonderful organization called Global Dental Relief … with the busy lifestyle of dentistry it is otherwise hard to find time for such exotic destinations like this, so we are absolutely thrilled."
The ADA Sweepstakes prize Dr. Heimerdinger won is an 11-day adventure to Quito, Ecuador, and Santa Cruz, Isabela and Floreana islands in the Galapagos, offering him a chance to hike, snorkel and explore his way through one of the world's most unique environments. He and his wife will have a chance to spot sea lions, birds, manta rays and giant tortoises; roam through lava tunnels; hike up the Sierra Negra Volcano; visit the Charles Darwin Research station; uncover the area's rich history of buccaneers, convicts, whalers and colonists; and experience the underwater world of the Galapagos while snorkeling with tame reef sharks, turtles and stingrays. The trip is being coordinated by AHI Further, an ADA Member Advantage-endorsed provider of active adventure travel.
Dr. Heimerdinger says the Galapagos has always been one of his "bucket list" destinations.
"The allure for me was always because it is just so remote and pristine with such exotic wildlife. My friends still give me a hard time about this," he laughs, "but during the COVID-19 pandemic I started birdwatching, so I am super excited to try and spot some rare species while we are there."
He says Amanda plans to get scuba diving certified so they can fully experience the underwater landscape together, even though she is less than excited about the possibility of seeing sharks. And he is prepping for the trip by working his way through the travel company's recommended reading list.
"I am fairly familiar with the story of Darwin's discoveries and learning about the rich maritime history of whalers and pirates has been fascinating, so I can't wait to see it in person. … We are really looking forward to sightseeing and diving into Ecuadorian cuisine. We definitely plan to make the most of this opportunity to experience the Galapagos."
Dr. Heimerdinger says the trip comes at a perfect time in his career, when he is taking a break from clinical practice to relocate from Colorado, where he and Amanda met and then got married last April. They are currently renovating a 1960s home on Florida's Space Coast, and he is hoping to start a new educational program to hone his interest and skills in implant dentistry.
One of more than 10,000 members who have downloaded the new app, Dr. Heimerdinger says he has been happy with his experiences so far using the ADA Member App. He says the app "has been very helpful, especially the digital wallet [feature]. Since I was going through licensing in a new state it was nice to have those important documents on hand and numbers available when I needed them."
The ADA Member App features personalized content, allowing members to self-select the topics they are most interested in to build a news feed of the content they care most about, and they can add or change topics any time. Other features include:
A handy digital wallet to keep priority documents at the ready for easy access and sharing. Members can add documents right to their phone by scanning or using their camera to upload important documents for credentialing, licensure renewal or continuing education certificates.
A career pathways section that includes resources that help members experience a day in the life of a variety of practice and career types and hear from dentists on why they chose their career paths.
Member chat functions to help connect one on one or in group chats, calls or video calls.
Easy access to the ADA's "Dental Sound Bites" podcast for real talk on dentistry's daily wins and sticky situations. Members can also stream exclusive bonus content for extras and even special gifts.
The app will continue to evolve with new offerings and features. One upcoming enhancement will enable members to take a quiz to help them find the right career option for them. Additionally, members will be able to turn to the chat when they have a real-time question or problem and connect with another member who is ready to offer support. 
Download the app by searching for "ADA Member App" in the App Store or Google Play. Find more information about the app, along with any giveaways and promotions, at ADA.org/App .