Free dental clinic changes lives
West Va. clinic fully integrates dental and medical services for patients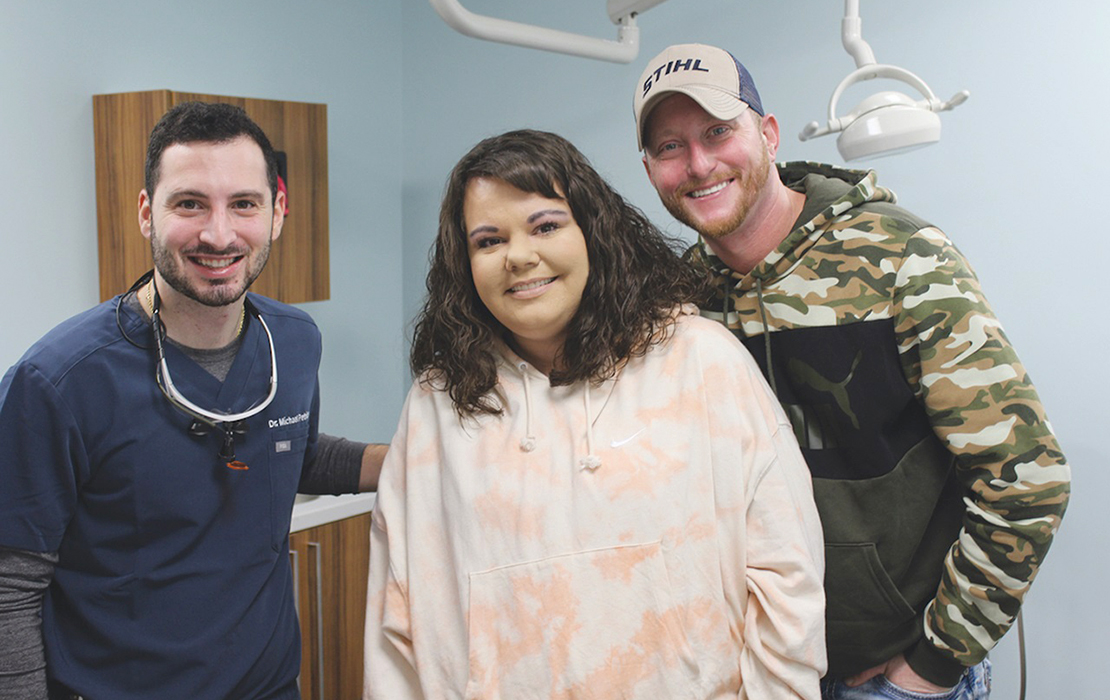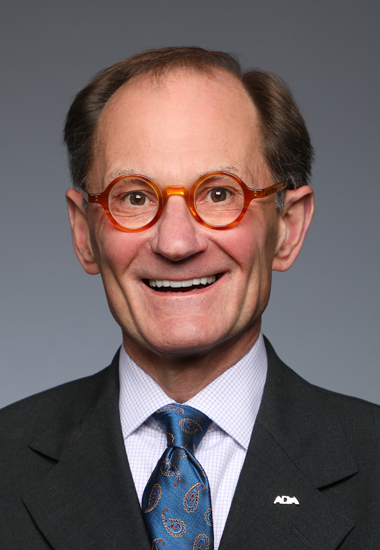 Dr. Medovic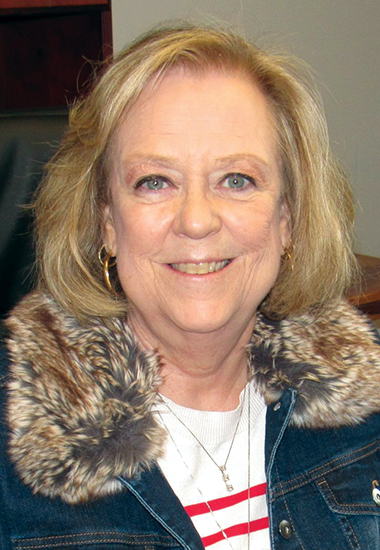 Ms. Brown
They come here seeking relief, a way out of the pain they have been in for months, sometimes even years.
They end up finding much, much more.
For the patients who visit the dental clinic at Wheeling Health Right in West Virginia, this is the place that takes away their pain and makes them want to smile again. The place where their providers feel like family. Their forever dental home.
"It's a place without judgment," said Jenny, who found her way to the dental clinic after being laid off from a job.
Coming here has changed Kayla's life "for the better," after suffering tooth pain for years.
"I was very depressed because of my teeth situation, and I am so much happier now," she said.
Her husband, Jason, agreed, "Everybody here is just amazing. It's hard to put in words how big of an impact they have on our lives."
Many patients' overall health improves the minute they step inside Health Right. It's part of the vision Kathie Brown — Wheeling Health Right's executive director — had when she pushed for the clinic to include dental services, along with the comprehensive medical services already available. In addition to medical and dental services, the health center also offers prescriptions, lab work, counseling, women's services and more.
"Nationally, we are one of the only clinics that does dental in a primary care setting, and we really marry the two," Ms. Brown said. "Some clinics may do both, but they don't match together, and they don't depend on each other like we do. Our dental depends on the medical side and medical depends on the dental. They work together very closely and it's really important."
Integrating oral and medical health services enables patients to be seen by providers who understand the critical link between oral health and overall health. It's an initiative that the ADA and the ADA Council on Advocacy for Access and Prevention continues to foster through outreach and education this year and beyond.
Linking member dentists to physician groups — such as the American Academy of Pediatrics — engages professional integration to advance and promote the overall health of the public.
"This really is a fully integrated medical dental clinic," echoed Mike Medovic, D.D.S., the clinic's volunteer dental director and ADA trustee of the 6th District. "In fact, when patients check in, they go to the medical side and have their blood pressure taken, and staff checks on their medications and then they're cleared to come over for their dental appointment. It really is a neat little system."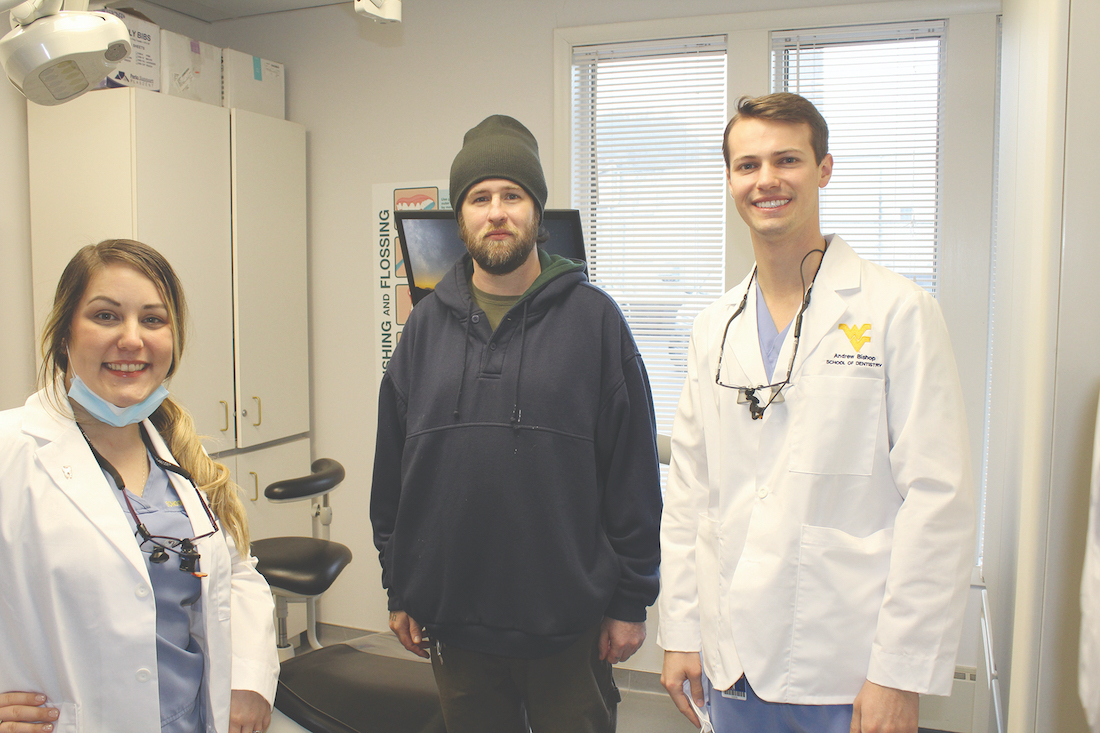 "From the very beginning, we said we don't want this just to be an episodic clinic," added James Comerci, M.D., Health Right's medical director. "We wanted this to be modeled after the patient medical home, and so it's kind of morphed into that and dentistry has always been a piece."
Patients Jason and Kayla are each proof of how integrating primary care with dental can have an immediate impact on an individual's overall health. In addition to having their dental needs met — each had several extractions and ultimately received dentures — the couple also was treated for other health conditions: Kayla was given a prescription to help control her high blood pressure (previously undiagnosed) and Jason was able to resume taking medication for his Crohn's disease after a job loss in 2020 left him unable to afford it. Both credited the care they received at Health Right for improving their quality of life.
"I was low on money and going through some rough times," said Jason, who heard about the dental clinic from a friend. "We've both had bad teeth pain and were just so tired of dealing with it. They set us up with a doctor and they got our health back on track."
"I was in pain for so long, every day," Kayla said. "I had tooth pain every single day. And it sounds crazy, but after they pulled them, I noticed it was gone. I was sore from them pulling [my teeth] and everything, but that pain, it was gone, and I don't have to live with it anymore."
Not long after, their smiles returned. In fact, they can't stop smiling when asked about their oral health today.
"Instead of eating mashed potatoes and stuff like that, now we can actually chew steaks and other good food," Jason said.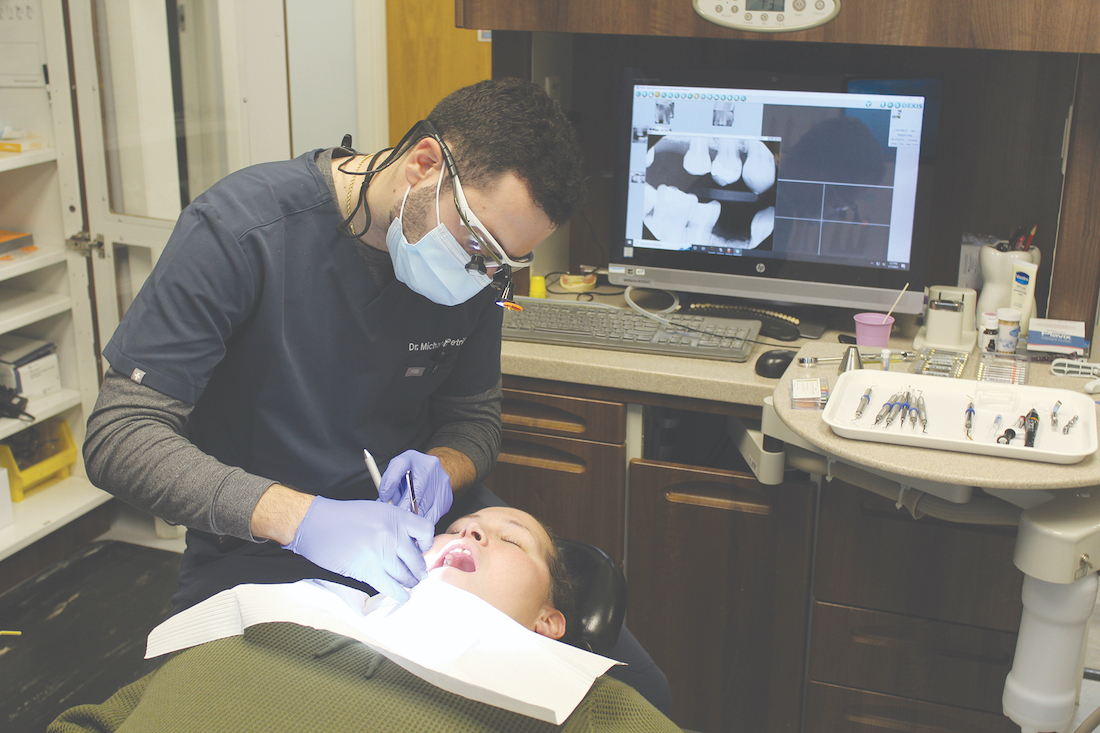 In her testimony to the Ohio County Commission advocating for funding to expand the dental clinic, Kayla credited Health Right with changing her life.
"Now I smile a lot more without fear of judgment," she wrote. "I am no longer in pain, and I am mentally stronger."
Many of Wheeling Health Right's patients come from the surrounding blocks, often on foot, sometimes by bus. The staff strives to remove the road blocks many patients face when seeking care, including giving those patients whose jobs require it a note to return to work. Staff members work to get the word out by volunteering at local soup kitchens and letting them know help is available.
"There's no judgment when you come here," said Jenny. "Everyone just wants to help."
A 'rewarding experience'
The patients here aren't the only ones whose lives are changed.
"I never had patient relationships the way that I have here. Here, I hug my patients," said Tracy Kiaski, R.D.H., who was the first dental employee Ms. Brown hired more than six years ago.
"Many of the patients who come here are in pain. Not all, but most," Ms. Kiaski said. "And they haven't seen a dentist in years, and they are scared to death. They usually had a bad experience as a kid and most of their first visit is just getting them to trust us. We get them out of pain, and they are usually prescribed an antibiotic before coming back for their extractions. We hold their hands the whole time.
"When they're in the chair they're so scared and I tell them: These teeth, they're never going to be able to hurt you again."
Mike Petrides, D.D.S., a 2019 graduate of the West Virginia University School of Dentistry, first came to Wheeling Health Right as a dental student before joining as one of the clinic's three part-time dentists.
"[One of my professors] used to say that we should always do good," said Dr. Petrides, who also works in private practice on the days he's not at Health Right. "This is my opportunity to do some good."
"I really enjoy the work we do here," Dr. Petrides continued. "We are doing the best quality denture we can do so it lasts. It is phenomenal and it's just amazing. Every time you deliver that final denture, and they pick up the mirror, it's just such a rewarding experience. I know that Jason and Kayla say we changed their lives, but they kind of do the same for us in that aspect. What better way, what reassuring way to find out that you chose the right profession and why you want to be a dentist and love everything about it."
How it came to be
Wheeling Health Right first opened its doors in 1987 and began offering dental services in 2016.
Ms. Brown, the executive director, didn't need a dental degree to understand the huge need for dental care in Ohio County, where Wheeling resides, and the surrounding area. A nurse who has worked in public health for more than 30 years, she knew that by offering dental care to patients, her health center could help lead them to better overall health while at the same time, keep them from seeking dental care at the local hospital.
After putting together a proposal, she and other clinic staff worked with the Wheeling District Dental Society to find volunteers. It wasn't easy. The member dentists wanted to participate but worried that the small dental society wouldn't be able to sustain long-term volunteering. It was Tom Borgia, D.D.S., then dean of the West Virginia University School of Dentistry in Morgantown, who first suggested getting dental students involved. In turn, the district dentists who volunteered were credentialed by the School of Dentistry and became part-time faculty members who could then supervise the third- and fourth-year students who work there at the dental clinic. The students typically work on Tuesdays and Wednesdays to both gain valuable clinical experience for themselves, while at the same time contributing to addressing the extensive access to care issues the state faces.
"We all put our heads together and we utilized all the resources we had at our disposal," Dr. Borgia said. "We came out with what I believe is a very successful program which could even serve as a model for the rest of the country. While the dental students provided manpower, Kathie,through her vision and community health center, provided the necessary facilities."
Once the clinic was underway, WVU's oral surgery and prosthodontics residents also started seeing patients on Saturdays. For their part,the students say it's a privilege to come here and gain experience.
"Coming here gives us the experience of working with patients who are in need. I asked to go on these rotations specifically for that reason," said Brittany Carver, a fourth-year dental student at WVU who plans to work in rural St. Mary's, West Virginia, after graduation.
How it works
The patients who come to Wheeling Health Right for dental services must first commit to improving their overall health.
"We're one of the only free clinics in the country that intermingles medical and dental," Ms. Brown said. "In order to be a dental patient, you have to be a patient on the medical side, and you have to agree to go through smoking cessation class because smoking is one of the deterrents for teeth. We work really well together. It's nothing for a provider to come over from one side and say, could you come over and look at this patient? I think we've got a problem."
In one case she noted, a nurse practitioner discovered a patient with a strange growth in her mouth. After consulting with the dental team who confirmed it was oral cancer, she was able to connect her to surgeons who eventually rebuilt her jaw.
"Now that patient is living a perfectly cancer-free life. So this just really, really works when we work together," Ms. Brown said.
Last fall, when she and her team went to the Ohio County Commission, both patients and providers spoke out in favor of expanding the dental clinic. It worked. Wheeling Health Right was provided with enough funding to expand. It is now a three-chair clinic with plans to install a fourth operatory in the near future. There is also a plan for a mobile unit to launch later this year. To date, the dental clinic has seen more than 4,500 dental patients.
"This is something that improves the quality of people's lives tremendously," said Don Nickerson, president, Ohio County Commission. "And as long as we can afford it, we will keep doing it. Because if you don't have this, if you don't have the health care, really none of the other stuff matters. It's just the right thing to do."
"This is really just a special place," Dr. Medovic said. "Our patients' dental needs are being met and they are also doing better overall with their diabetes and blood pressure and other conditions because they're getting their dental needs met."
For more information about Wheeling Health Right, visit the website .