More dentists affiliating with DSOs
Newer dentists leading the trend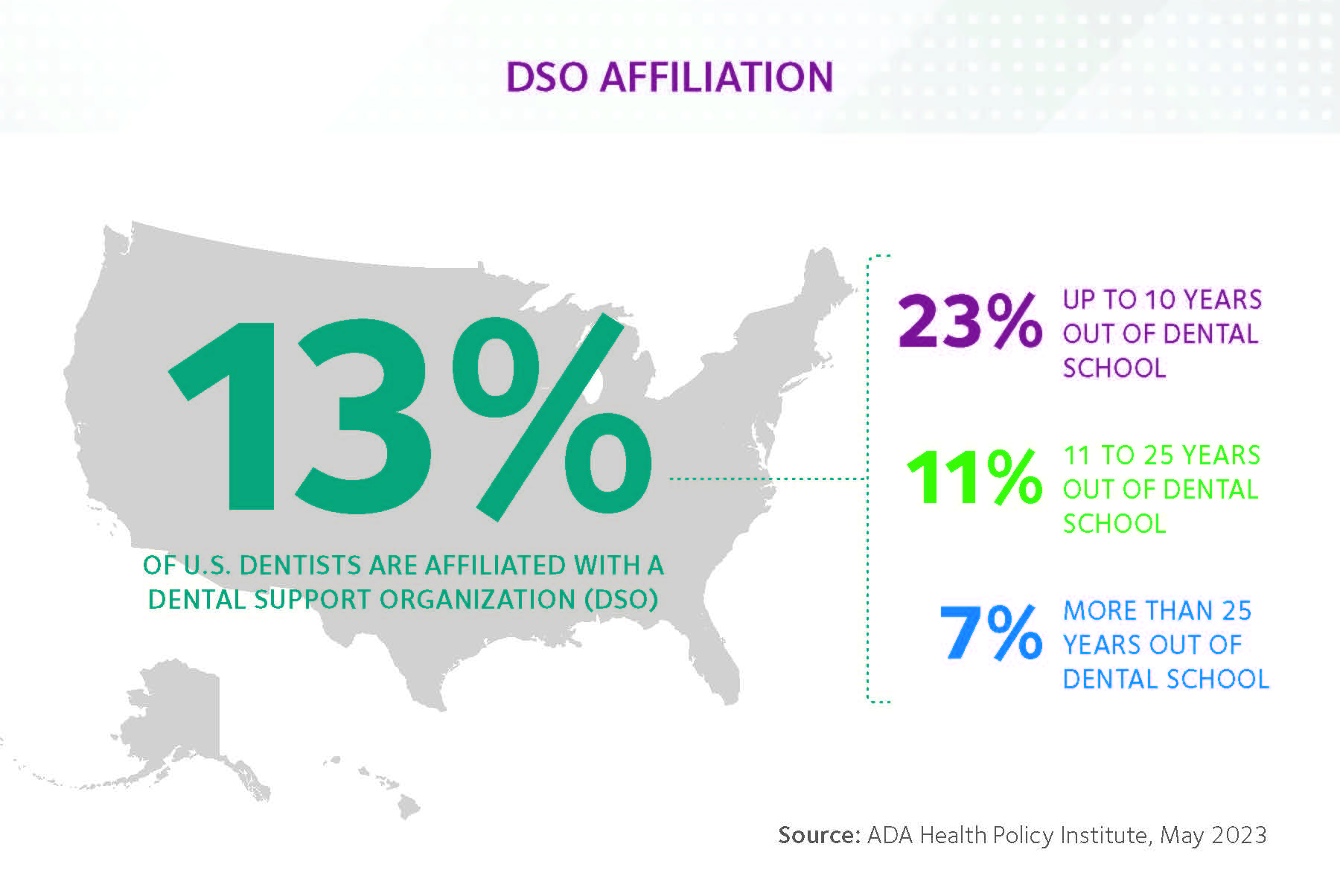 Thirteen percent of dentists nationwide were affiliated with a dental service organization in 2022 and for dentists less than 10 years out of dental school the rate is much higher, according to new data released by the ADA Health Policy Institute. 
This is an increase over the 10.4% of dentists affiliated with a DSO in 2019 and the 8.8% in 2017. 
"Practice modality continues to change," said Marko Vujicic, Ph.D., ADA chief economist and vice president of the Health Policy Institute. "Our updated data show higher rates of dentist affiliation with DSOs as well as less dentists in solo practice and more in groups."
HPI's analysis is based on all practicing dentists in the U.S. for whom HPI can assign at least one practice location address. This includes 191,669 dentists out of 202,401 practicing dentists in the United States. Data is available by dentists' state, career stage, specialty and sex of dentists. 
HPI is differentiating the concepts of practice size and DSO affiliation: 
Dental practice size: The number of affiliated locations within a dental practice. This could include locations directly owned and operated by a single business entity, as well as locations affiliated with each other through other arrangements such as a franchise, a parent company or through a DSO.
DSO affiliation: A practice is considered to be affiliated with a DSO if some outside entity manages some or all of its non-clinical functions such as billing, marketing, human resources, etc. For the purposes of HPI's analysis, a DSO includes any member of the Association of Dental Support Organizations as well as other entities judged to be DSOs based on HPI primary research.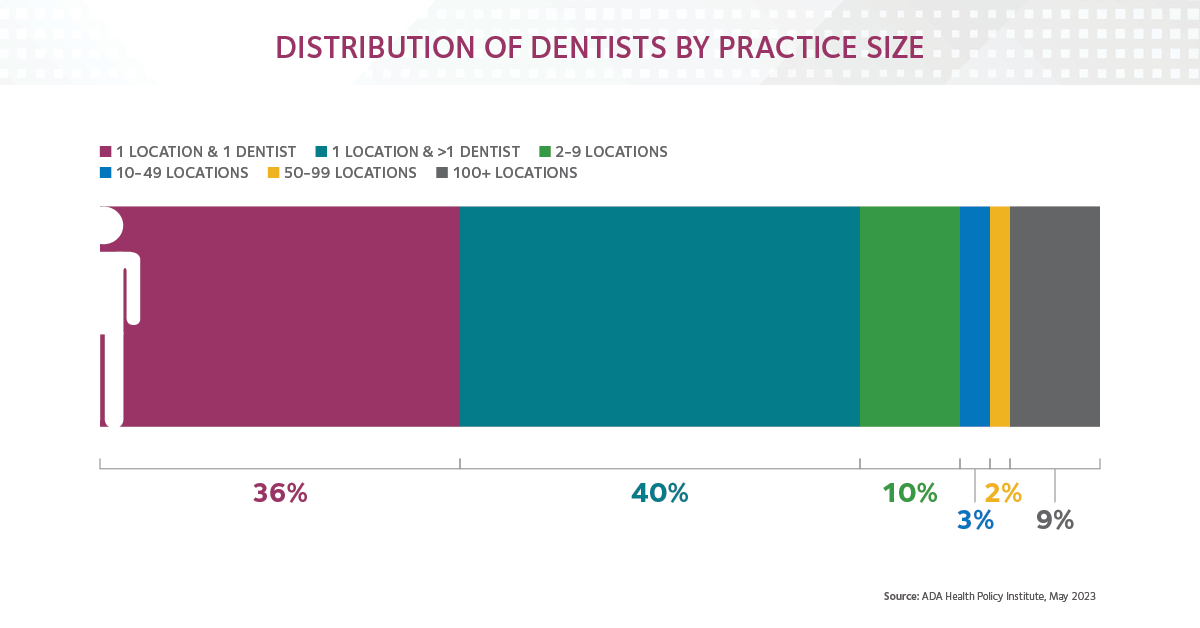 "For instance, there could be a dentist who works in a single location practice by herself that is supported by a DSO," Dr. Vujicic said. "DSO is not about the size of the practice, or the number of locations a practice has but rather about a particular type of business model."
Dentists who have been out of dental school for less than 10 years are also far more likely to practice in larger groups and far more likely to be affiliated with a DSO, according to the data. Twenty-three percent of those dentists analyzed were affiliated with a DSO in 2022. 
The HPI team continues its research into practice modality and is looking at how long dentists remain in a particular practice modality; whether there are differences across practice modalities in career satisfaction, work life balance, earnings and patient outcomes; and what role does private equity plays in driving practice consolidation, among other areas. 
For more information and to see the full data set, visit https://www.ada.org/resources/research/health-policy-institute/dental-practice-research/practice-modalities-among-us-dentists.