Women in Dentistry Leadership Series to focus on prioritizing what matters most
'Women need to create our seat at the table'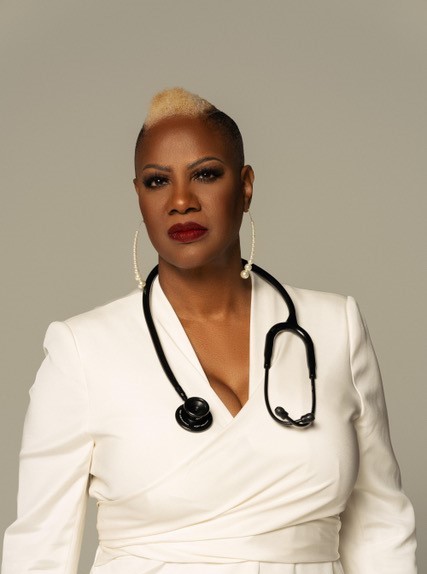 Get ready to transform your perspective and life during the Women in Dentistry Leadership Series at SmileCon.
This year, the series will again showcase powerful and passionate voices that disrupt the status quo and help attendees rethink how they approach the world.
"Women need to create our seat at the table. Nobody is going to give it to us," said Hazel Glasper, D.D.S., CEO of The Comprehensive Dental Continuum, which offers customized coaching plans to assist dentists in moving their practices to the next level. "Leadership takes heart, courage, wisdom and growth."
Dr. Glasper will deliver a keynote speech Oct. 6 titled Being Your Own Change Agent: Success on Your Terms. In today's fast-paced world, it's common for women to lose sight of their true selves and desires, both in their professional and personal lives, and oftentimes, they are expected to sacrifice their own needs for the sake of others. In this session, participants will learn there is a way to reconnect with their authentic selves and prioritize what truly matters to them.
"We must examine how the models we have been given in our life contribute to or detract from our willingness to step into leadership, develop self-awareness about our blind spots and be willing to try new things even when they are uncomfortable, so we can apply them where they can make the biggest impact," Dr. Glasper said.
Anne Duffy, CEO of Dental Entrepreneur Media, will moderate the session, with a networking event to follow.
Earlier in the day, Christine Cashen, business humorist, speaker and author, will lead a session titled Staying Inspired When You're So Darn Tired. Ms. Cashen will share how women can achieve their goals using the resources they already have, identify energy gainers and drainers and what to do about them, and develop tools for problem-solving. The session will be followed by a networking event.
As in past years, the Women in Dentistry Leadership Series is sponsored by Crest + Oral-B.
"Crest + Oral-B is excited to be sponsoring the Women in Dentistry Leadership Series for the seventh year," said Stephanie Gans, D.D.S., P&G North American professional and scientific relations manager. "With over 50% of dental school students now being women, it is more important now than ever to continue supporting women with mentoring, networking and needed tools to be successful in their dental careers. We believe learning from others through this leadership series is a great way to support women in dentistry."
SmileCon will take place Oct. 5-7 at the Orange County Convention Center in Orlando, Florida.
Registration opened June 7. To learn more and register, visit SmileCon.org. All are welcome to attend the Women in Dentistry Leadership Series to hear women's viewpoints on the subjects that matter most to them, both professionally and personally.
"I want women to connect with the power of their voice and their vision," Dr. Glasper said. "Our gift for inclusion and our ability to form lasting relationships help us create strategies for success that we may not tap into if we buy into the outwardly imposed limitations that often encumber women in the business arena."