Musician brothers critiqued on national TV for aspirations to become dentists
Dental community rallies with support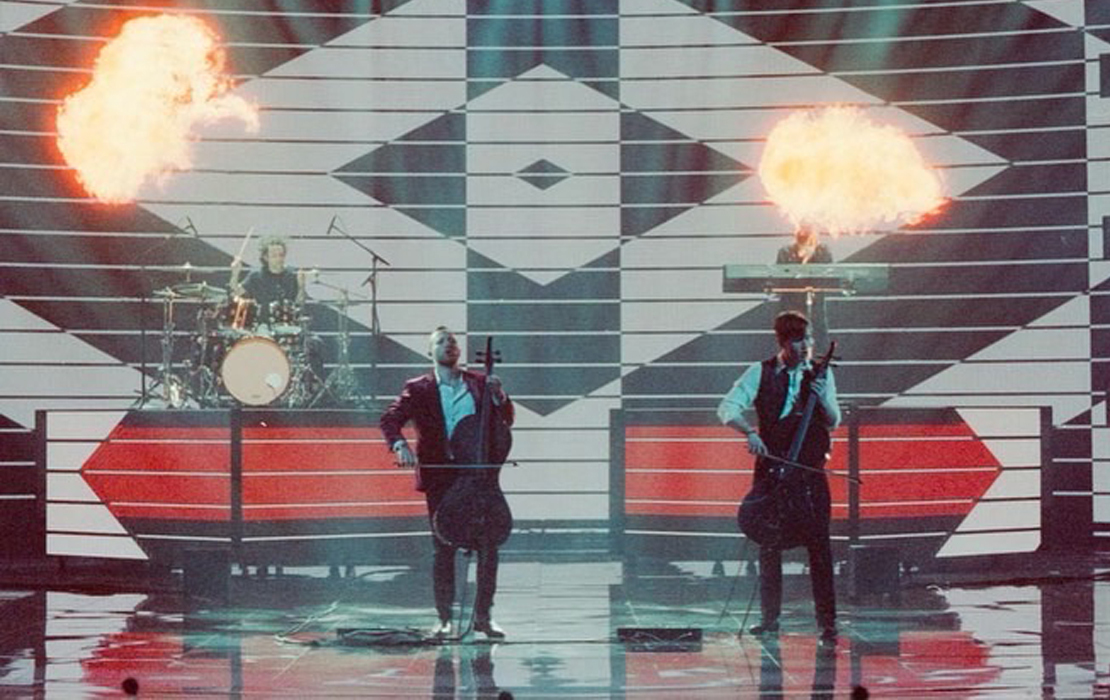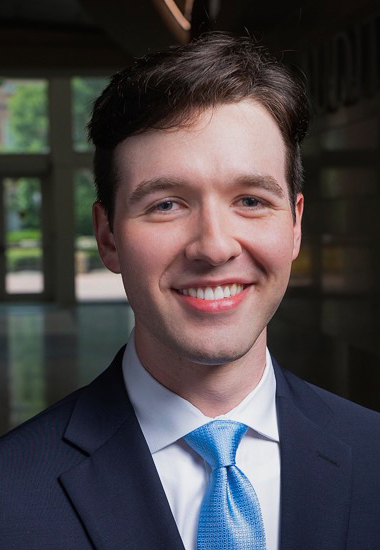 Dariel Liakhovetski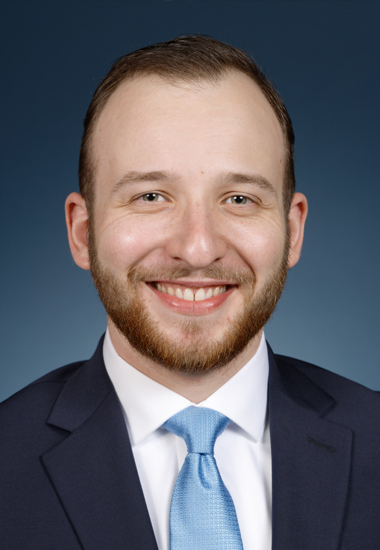 Emil Liakhovetski
When they were invited to perform on a special America's Got Talent: All Stars "best of the best" competition, brothers Dariel and Emil Liakhovetski received a standing ovation from the studio audience on the prime-time television talent show.
They also got something they didn't expect —less than positive feedback from judge Simon Cowell about their future career plans — when they shared their ultimate dream to transform peoples' lives as dentists.
Dariel and Emil are alumni of AGT Season 9, where in 2014 they advanced from the audition through the Judges cuts, the Quarter finals — playing "Satisfaction" by the Rolling Stones, the Semifinals — playing the Guns N' Rosesversion of "Live and Let Die" by Paul McCartney and Wings, and the Top 12 round playing "I Don't Wanna Miss a Thing" by Aerosmith, backed up with a full band and vocal choir. After their appearance on the show, they signed a recording contract and released their debut album, "Rock Cellos," and EP, "Live From Las Vegas" and have released numerous singles. They have performed in venues around the world and shared the stage with Will.I.am, Ricky Martin, Loverboy, Apocalyptica, 2Cellos and Kelli Pickler.
Their selection for the All-Stars competition was "Take on Me," originally recorded by A-ha.
"We were initially taken aback by Simon's remarks as they didn't seem genuine," said Dariel. "His first reaction to our performance was overwhelmingly positive, applauding us and making note of the entire crowd's standing ovation. It then quickly denigrated into what seemed like personal attacks that came out of left field. When he asked: 'What's the dream here?' we had no shame in telling him that we want to continue sharing music with the world, but our ultimate dream is to positively transform people's lives through dentistry. After he decried 'You can't just come here and tell me you want to be a dentist,' I replied with 'but that's the truth … that is our dream.'"
The final edited version of the show, which aired on January 23, omitted a great deal of the judges' interview with the brothers, Emil said. "Our story was sadly cut in the edit in which we talked about why we do what we do. It's to light a spark of inspiration in the hearts of the kids that are labeled as 'outcasts' or 'uncool.' The story about our grandpa teaching us to play the cello since we were four years old and instilling his work ethic in us, so that we could have a chance at achieving our American dream in the country that gave him the freedom to pursue his craft and support his family; all of that was cut."
Though Dariel and Emil weren't pleased with the final aired piece, they were amazed to see that, in just minutes, members of the dental community had stood up for them in support.
Dr. Jeffrey Margolin, an ADA Life Member of 53 years, sent a letter to Simon Cowell: "When you found out that both of these men were dental students your comments about the profession were less than kind. … We [devote] ourselves as a profession to alleviating pain and improving the quality of life for our patients. … I find your comments to these two gentlemen to be demeaning and totally uncalled for and an insult to the dental profession. …"
Other prominent voices in the profession offered their praise and encouragement.
"One of those voices was Dr. George R. Shepley, president of the American Dental Association," Dariel said. "Having had the opportunity to have our voices heard, and to be on the receiving end of so much warmth from the dental community has affirmed that we made the right choice in pursuing this amazing profession."
Upon learning about the brothers' latest AGT appearance, Dr. Shepley sent a letter congratulating them on their performance and inviting them to share their story at SmileCon 2023, to be held in Orlando this October. "Emil and Dariel want to dedicate their lives to building people up, and there certainly will be no limit to the lives they will continue to touch through their musical and dental careers," Dr. Shepley said. "They are setting a great example, and they've made all of us at the ADA very proud."
In a separate letter, Dr. Shepley also thanked Dr. Margolin for bringing the brothers' performance to his attention. "Dr. Margolin demonstrated what I consider one of the best parts of being in the ADA — we're a community that has each other's backs."
Both music and dentistry run deep in the Liakhovetski family, the brothers said. They come from three generations of classical musicians from their mom's side and are the third generation of dentists on their dad's side. "
"We grew up in South Florida along with our younger sisters, Violette and Giselle," Emil said. "Every corner of our home growing up was bustling with music, so it felt natural for us to practice playing the cello daily for hours. When we were teenagers, we started thinking more about what our place in the world was, and what kind of impact we would have. We were both very passionate about science, especially human biology, and were interested in medicine. Concurrently, our nature pushed us towards pursuing something artistic, where we would get to work with our hands. We came to the realization that dentistry is the perfect career for us. This wasn't surprising to us, as we come from multiple generations of dentists; starting with our paternal grandpa who started the family trade as an oral surgeon in Ukraine; it must be something that runs in our blood."
In dental school, Emil discovered his passion for surgery and is currently doing a periodontology residency at the University of Kentucky College of Dentistry. Dariel found his passion in restorative dentistry and will be applying to prosthodontics residency programs following graduation from the University of North Carolina Adams School of Dentistry. Both have an interest in implant dentistry and are involved in dental implant research, founded clubs dedicated to implantology and have been awarded distinctions in implant dentistry. Their dream is to work as a team and build on the legacy of their dad in the way of a patient-centered clinic.
"Growing up, we spent a lot of time in our dad's dental office, watching him work and interact with patients," Dariel said. "Watching the direct impact he had on his patients is the reason we both wanted to pursue a career in dentistry. How amazing is it that we get to simultaneously be artists and clinicians that have a transformative impact on peoples' lives for a job? As we got more involved in dentistry, we have grown to learn how many dedicated and inspirational people of all sorts of backgrounds make up this profession. We will always owe a debt of gratitude to our dad for inspiring us to pursue this profession."
The brothers say their plans for their future in music include continuing to travel around the world sharing and their music, and to keep this craft as a vital part of our lives. "Getting to share our passion for the arts with as many people as possible has been one of the most fulfilling experiences of our lives," said Emil. "Music and performance are something that will never be separated from who we are as individuals, and our aim is to keep that creative spirit alive in how we practice dentistry. As we treat our patients, we look forward to having a positive, hands-on impact on people's lives as we do everything in our power to help advance oral health."
"We are immensely grateful to have received the support of Dr. Shepley and the ADA," Emil said. "We are massive believers in organized dentistry standing up for what is right in our profession and will always stand up for what is correct regardless of its convenience, just like this organization stood up for us. We pledge to be active members in the ADA and to advocate for dentistry and the health of those we serve for as long as we are able to be a part of this great profession."
You can watch their AGT: All Stars performance on Twitter and YouTube and read the brothers' response to Simon Cowell on Facebook. Watch ADA News and ADA Morning Huddle for more information about SmileCon 2023 in Orlando, Oct. 5-7, where Emil and Dariel have been invited to appear.