CDT is ADA intellectual property, source of revenue for association
CDT 2024 manual available Sept. 13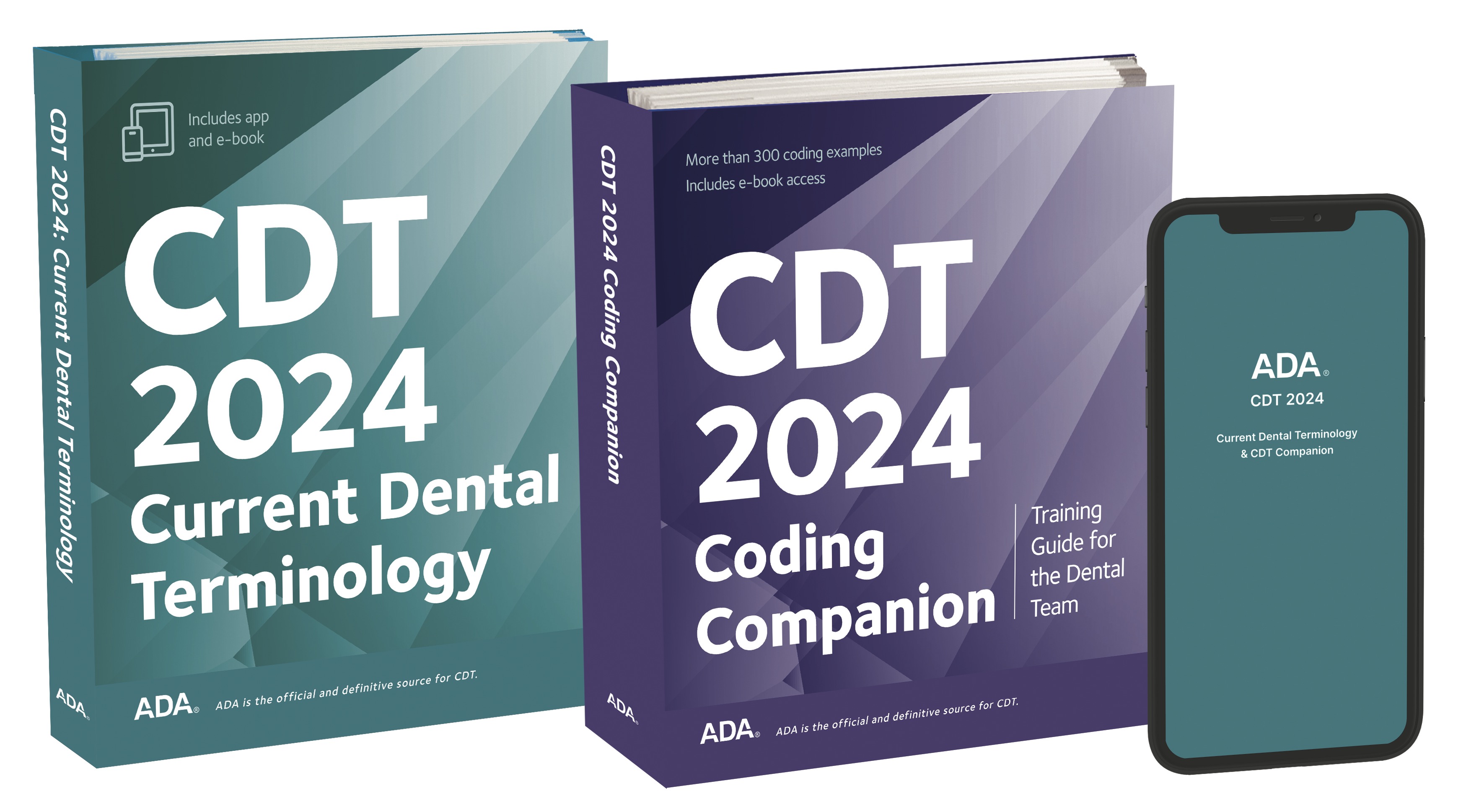 With the publishing date of the CDT 2024 kit approaching on Sept. 13, the ADA is reminding the dental world that the Association is the exclusive copyright owner of Current Dental Terminology, the Code on Dental Procedures and Nomenclature and the ADA Dental Claim Form.
CDT is intellectual property created and updated by the ADA Council on Dental Benefit Programs' Code Maintenance Committee. Licensing the Code to industry is a reliable source of nondues revenue for the ADA.
Licensees pay annual royalties for their usage of CDT within their products and services. These commercial users of CDT include third-party payers, publishers and practice management software vendors. The Association audits licensees' annual CDT usage reporting to ensure accuracy.
Dentists, dental teams and hospitals do not need a license to use CDT. When dentists purchase a copy of the CDT manual, it includes the right to use the code in a practice and use CDT within practice management software.
The ADA recommends that dentists confirm with their practice management software vendors that they are licensed by the ADA to use CDT in their systems.
CDT 2024 and Coding Companion Kit deliver the newest additions and changes to the CDT Code. All CDT Code changes will become effective on Jan. 1, 2024.
CDT 2024 is the complete upcoming edition of the most up-to-date codes and descriptors, and the Coding Companion compiles hundreds of frequently asked coding questions and dental coding scenarios.
The CDT 2024 App and e-book are included with the purchase of the kit, providing more digital resources for desktop computers, tablets and phones.
New CDT 2024 content includes 15 additions, two revisions and a new category of service for sleep apnea services.
Save 20% on CDT 2024 products by using the promo code 23108 by Aug. 25.