Medical loss ratio bill proposed in Rhode Island
ADA, state dental association reps meet with lawmakers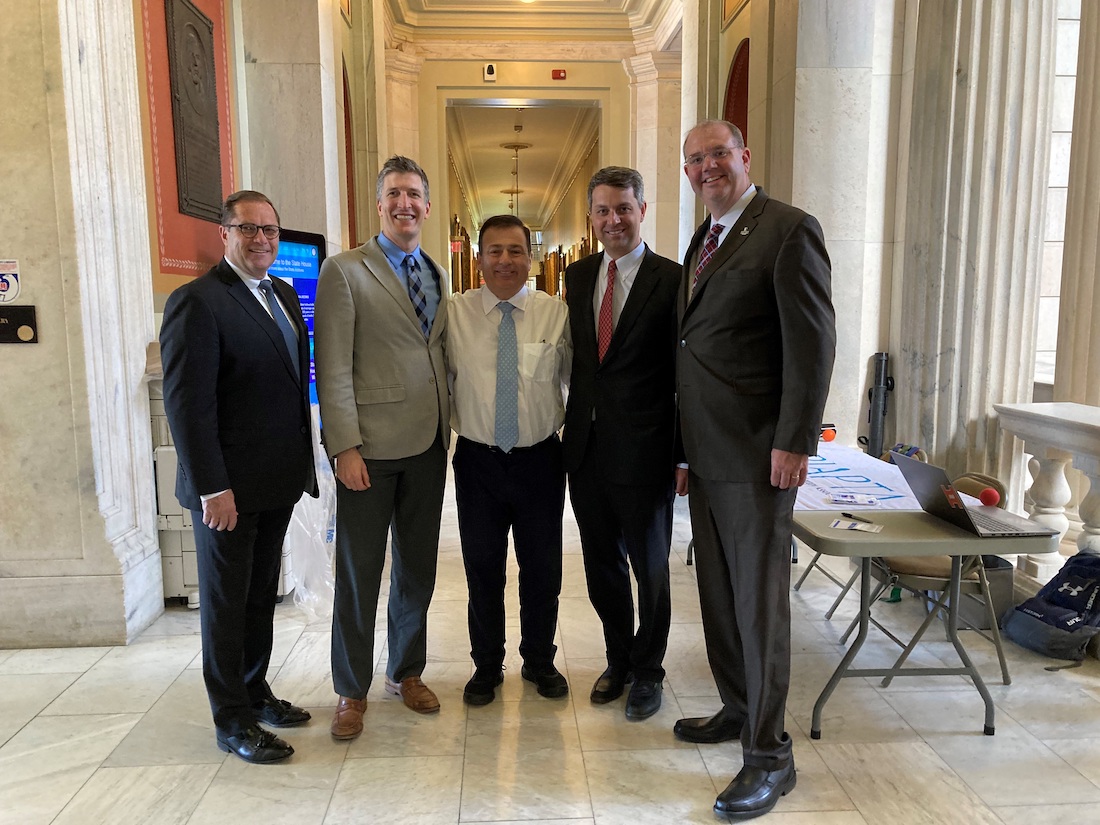 An active bill to establish a medical loss ratio for dental plans is working its way through the Rhode Island state legislature, and representatives from the ADA and state dental association met with key lawmakers to discuss this patient protection.
Medical loss ratio sets a percentage for how much of premiums must go to patient care and received a boost last November with the overwhelming approval of Question 2 in Massachusetts. Over 72 percent of voters approved this referendum, creating a new law that sets the MLR for dental plans at 83 percent. Consumers would get money back if that percentage is not met. The law is on track to be implemented in 2024.
Rhode Island's proposed legislation, Sen. Bill 322, closely mirrors Question 2, and the ADA and Rhode Island Dental Association representatives met with Rhode Island House Speaker K. Joseph Shekarchi to discuss the issue. According to RIDA Executive Director Aaron Guckian the MLR issue has received a favorable reception in Providence.
"Lawmakers I've spoken to are very interested in making sure most of the premiums the insurance companies collect go to patient care," Mr. Guckian said.
Noting both the proximity of Massachusetts to his home state and the margin of the win on Question 2, Mr. Guckian added, "MLR is a great idea whose time has come, and the fact that Massachusetts voters came out so much in its favor holds a great deal of sway in Rhode Island."
The American Dental Association has worked hand-in-hand with the 11 state dental societies that were successful in getting MLR legislation introduced in 2023. According to Michael Graham, ADA senior vice president of government and public affairs, Rhode Island represents an excellent opportunity to move the ball forward on dental insurance reform. Mr. Graham joined Mr. Guckian for the meeting with the House speaker and characterized it as promising discussion.
"Reforming dental insurance is a big deal for dentists, and for the patients they serve," Mr. Graham said. "I was so pleased Speaker Shekarchi was willing to hear us out on the MLR issue."
RIDA volunteer dentist leadership is eager to get involved in the advocacy efforts supporting the MLR bill. Rhode Island Dental Association President Fred Hartman, D.M.D., said he and his fellow dentists want to get every dentist in the state engaged.
"If Massachusetts taught us anything, it's that the public wants more of the premiums they pay going to their actual care," Dr. Hartman said. "It just makes sense. And at the end of the day, if this bill becomes law, it will help working families in Rhode Island, pure and simple. It's going to be an all-out effort, and we're looking forward to it."