ADA launches 2 new CE series focused on in-depth learning, networking
New Dentist Learning Networks will empower younger dentists to shape dentistry's future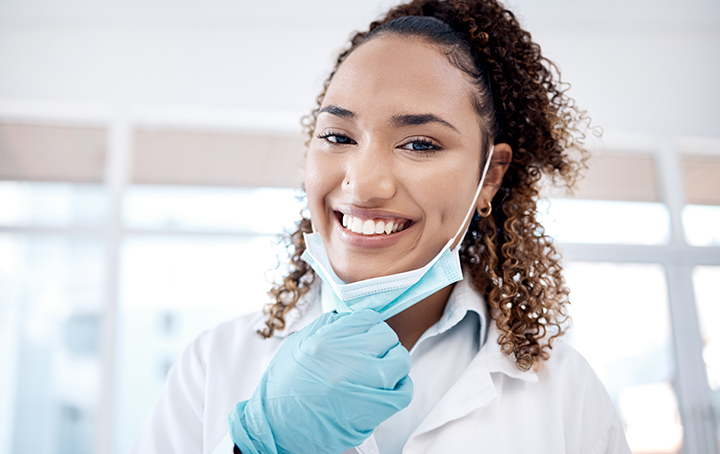 Dentists looking to sharpen their clinical skills and grow their careers will have plenty of opportunities from the American Dental Association to learn and network in 2024.
Appropriate for both dentists and their teams, the new ADA Livestream Series will consist of longer, more in-depth courses designed to give participants the impact and comprehensiveness of an in-person course without the travel or time commitment.
Expert speakers will lead the presentations, with interactive discussions and Q&As to follow. Topics in early 2024 will include digital dentistry, infection control, implantology, opioid prescribing and more.
Courses will take place on Fridays and Saturdays, and participants will earn six continuing education credits per completed course. The series kicks off Jan. 26.
Also new in 2024 are New Dentist Learning Networks. Crafted by new dentists and leading experts, the networks are designed to fulfill licensure CE requirements while bringing new dentists together and empowering them to shape the future of dentistry.
The networks are split up into two groups based on time zone, making them easy to fit into busy schedules. They meet online for 1.5 hours each month, leading up to an in-person capstone experience at SmileCon 2024 from Oct. 17-19 in New Orleans. Participants will earn 12 CE credits.
Each session will accommodate a maximum of 200 new dentists for personalized attention. Expert speakers will lead presentations, to be followed by interactive segments, including Q&As and case studies. Dedicated facilitators will manage the sessions and offline engagement to help foster information sharing and networking.
New Dentist Learning Networks starting in early 2024 include:
• LGBTQIA+ Identifying Providers.
• Inventors and Entrepreneurs.
• Next Gen ADA Speakers and CE Presenters.
• Eco-Sustainable Practice.
• Oral Surgery Skills for Female General Dentists.
• LGBTQIA+ Patient-Centered Care.
The first network launches Jan. 16.
To learn more or register for the ADA Livestream Series and New Dentist Learning Networks, visit ADA.org/CELive.