ADA's Dental Sound Bites podcast kicks off new season
ArNelle Wright, D.M.D., general dentist from Orlando, and Effie Ioannidou, D.D.S, of the University of California, San Francisco, return as hosts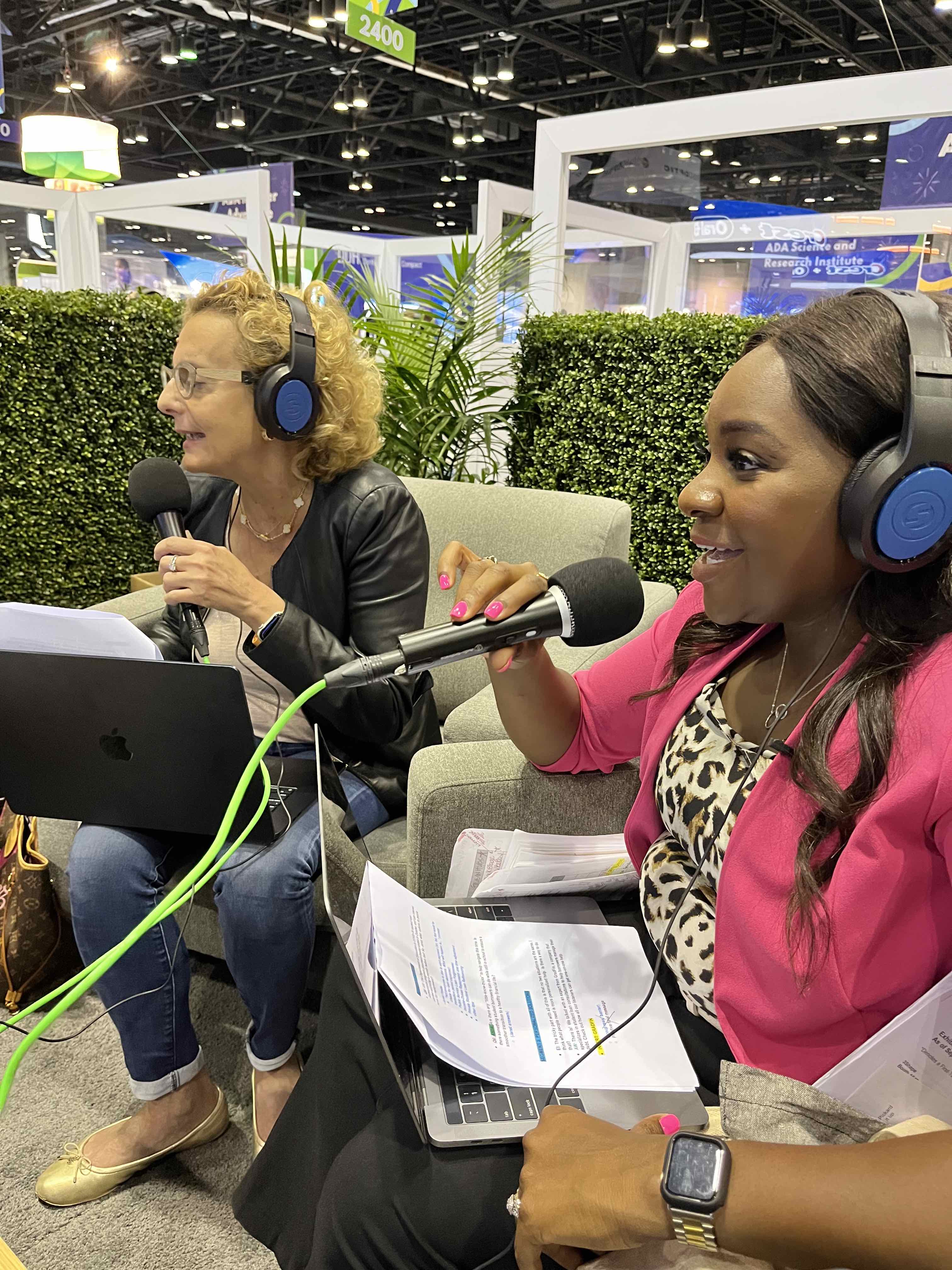 The ADA's Dental Sound Bites podcast launched its third season Oct. 17, with new episodes dropping every other Tuesday.
Returning as hosts are ArNelle Wright, D.M.D., a general dentist and president-elect of the Dental Society of Greater Orlando; and Effie Ioannidou, D.D.S, chair of the Department of Orofacial Sciences at the University of California, San Francisco, after more than two decades at the University of Connecticut School of Dental Medicine.
Episodes this season include:
• Oct. 17: The hosts will share their failures — big and small — and celebrate the lessons learned.
• Oct. 31: This special Halloween episode, taped live at SmileCon 2023 in Orlando, features the hosts confronting difficult — and sometimes scary — situations and discussing how they handled them and what they might have done differently.
• Nov. 14: The hosts dive into solutions tailored specifically for dental students and professionals, including strategies, tips and resources designed to help them plan for and conquer the financial challenges that come from launching dental careers.
Dr. Wright encouraged people to tune into the podcast "because the guest list is expanding and our content has gotten better and better as we've heard the interests of our listeners. We're providing content to our dental community that they've requested."
She added, "Effie and I have grown beyond our role as co-hosts which has increased the fun, the laughter and relatability through which we have discussions and share stories. What I enjoy about being a host is the opportunity we have to speak to experts, key opinion leaders in many fields outside of dentistry, and bring to light their experience which ultimately advances our community of dentists, regardless of their membership status. I also love that I too get to be mentored, and educated alongside my colleagues, but in real time. This season I'm looking forward to seeing how the podcast grows, sharing more applicable stories, seeing how our listeners engage with the content, what they like love and want more of. I'm also looking forward to growing alongside Effie as a co-host. The girlies are back."
Listen wherever you get your favorite podcasts and on the ADA Member App. Exclusive bonus content is available only on the app.