Colgate's Bright Smiles, Bright Futures Education and Screening Event roars into SmileCon
Orlando second- and third-grade students screened, educated with fun for all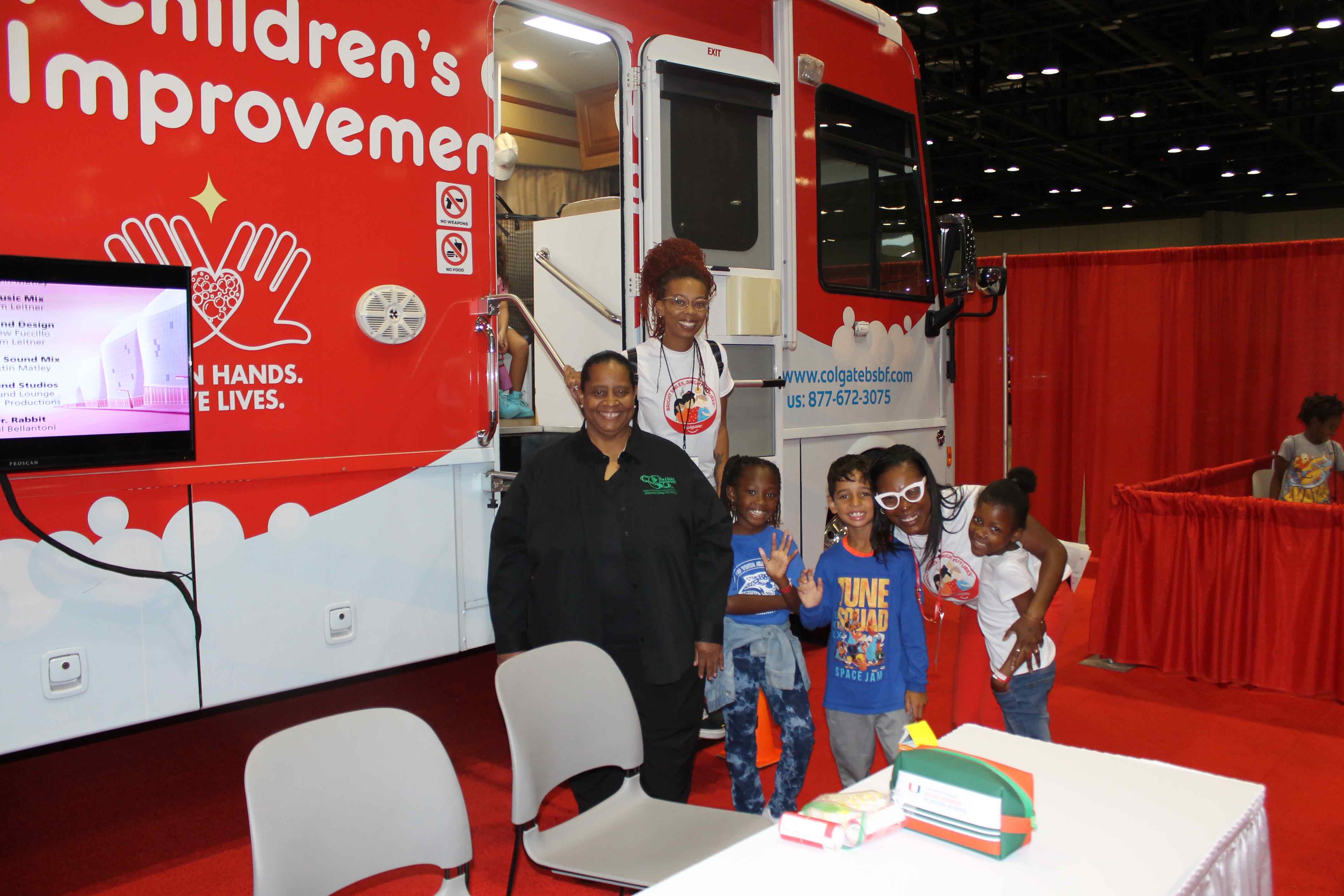 Orlando, Fla. — As more than 100 second- and third-grade students were being screened and treated to education with big smiles on their young faces, Janet McDowell-Travis, D.D.S., surveyed the scene and admitted something.
"We have some dynamic kids here," she said, smiling herself. "These children love this. Truth be told, we're having fun, too."
For the second year in a row, Colgate's Bright Smiles, Bright Futures Education and Screening Event — and its signature 32-foot red and white mobile dental van  — arrived at SmileCon to provide oral health screenings to about 100 students from Orlando's Orlo Vista Elementary School as well as entertain them with oral education-themed games led by Colgate staffers and volunteers.
This was all part of the ADA Foundation's Philanthropy Day events taking place in conjunction with SmileCon.
Anaika Forbes Grant, associate manager for community oral health with Colgate's Bright Smiles, Bright Futures, said the dental-office-on-wheels program has been in existence since 1991. Since then, she said, 1.6 billion people around the world have been reached through the education and/or screenings provided by the program.
Eight buses circle North America, she said, linking dentists and hygienists  with children who otherwise might never receive an oral health screening. In the U.S., the Colgate Bright Smiles, Bright Futures mobile dental van makes about 2,000  visits in a typical year.
"This is not my job," she said. "This is my love."
Each van houses two child-sized dental chairs, so two children can be screened at a time.
After the SmileCon dental screening event, children took home educational materials, three toothbrushes, toothpaste, and brushing instructions to help build healthy habits at home for themselves and their caregivers.
The  Colgate Bright Smiles, Bright Futures dental screenings, education materials and treatment referrals are offered at no charge.
Jesper Nordengaard, Colgate-Palmolive president, North America, was on hand for the SmileCon event, and even took a turn tossing rings into targets with some of the children after speaking with ADA leaders.
"It's important to establish life-long oral health," he said. "We do this all around the world — it's all about healthy, happy smiles."