Edwin A. del Valle-Sepulveda, D.M.D., J.D., elected second vice president
Oral and maxillofacial surgeon hails from Puerto Rico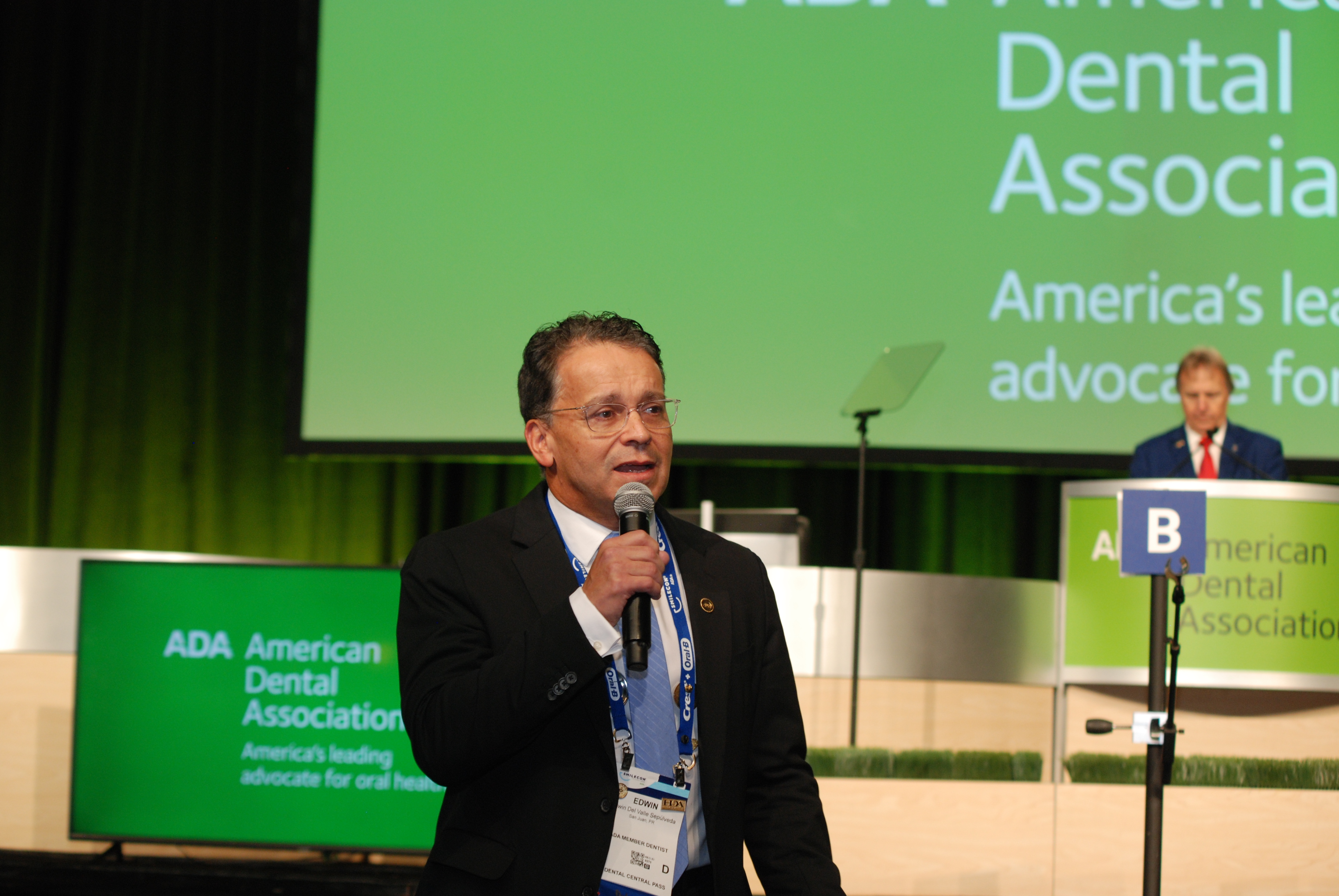 Orlando — Edwin A. del Valle-Sepulveda, D.M.D., J.D., an oral and maxillofacial surgeon from San Juan, Puerto Rico, was named second vice president of the ADA Oct. 10.
Dr. del Valle-Sepulveda is the former president of the Colegio de Cirujanos Dentistas de Puerto Rico and received his dental degree from the University of Puerto Rico School of Dental Medicine.
"I am so excited," Dr. del Valle-Sepulveda told the House of Delegates. "I hope to lead to your expectations. I thank you for trusting in me."
Dr. del Valle-Sepulveda campaigned against Robert E. Butler, D.D.S., from St. Louis, and Jay Freedman, D.D.S., of Dresher, Pennsylvania.