Oral Pathology Escape Room challenges SmileCon guests to diagnose their way out
New Oral Medicine Hub emphasizes the importance of clinical knowledge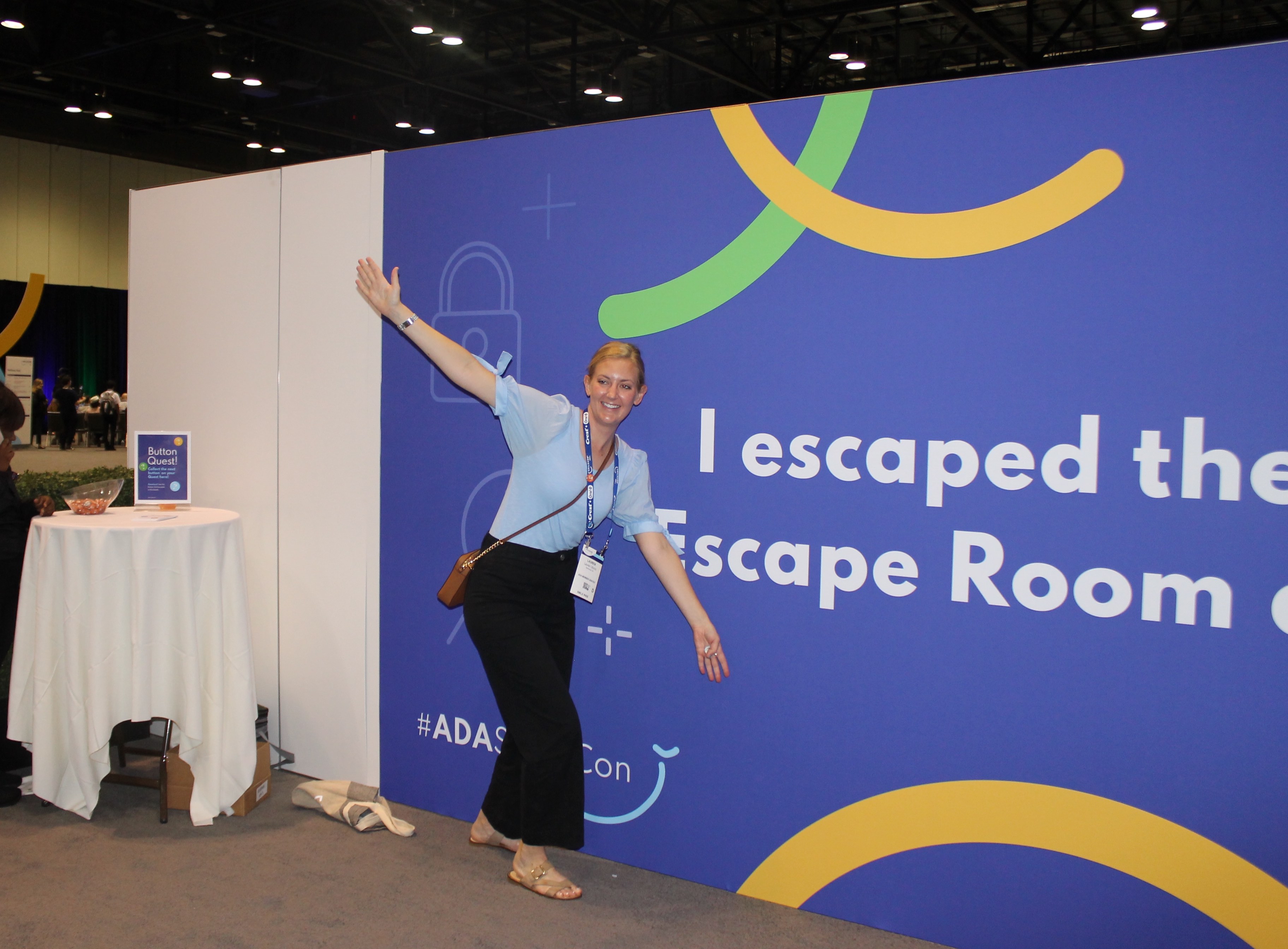 If Bruce Springsteen's song "I'm on Fire" makes you think of the correct diagnosis for a patient, the Oral Pathology Escape Room at SmileCon is right for you.
Hundreds of dental professionals diagnosed their way out of the escape room at the new Oral Medicine Hub inside Dental Central Oct. 5-6. It is also open Oct. 7.
The escape room is a gamified learning experience that challenged entrants to use their dental knowledge to navigate their way out.
When they entered each room — five in all — entrants found clues, puzzles, touch screens, Springsteen songs and more to determine the correct diagnosis for that room's patient. Once they got the right answer, judged by a volunteer, they moved on the next locked room.
The first entrants bright and early Oct. 6 included Lauren Ulbrich, D.M.D., Peipei Yu, D.M.D., and Amanda Postell, a registered dental hygienist. The three friends made a beeline for the room after attending oral pathology continuing education courses the day prior.
Each room featured a short video featuring Ashleigh Brody, D.D.S., an oral pathologist from Ohio who helped create the escape room, a first for SmileCon. In each, she talked about the diagnosis and management of oral mucosal diseases. Then it was up to the entrants to correctly diagnose a fictional patient using clues inside the room, with the volunteer in each room providing hints, if needed.
"Dentists are the first line of defense," said Dr. Ulbrich, explaining why she and her group were so interested in oral pathology.
Dr. Yu said that at her South Carolina practice, each and every patient is screened for signs of oral cancer.
"People don't look in their own mouths," Ms. Postell said, which meant that dental professionals need to do it for them.
The trio were able to make their way out of the escape room and were off to — you guessed it — more oral pathology CE.