Saturday Keynote encourages dentists to build meaningful connections
ADA President-Elect Linda J. Edgar, D.D.S., shares her vision for 2024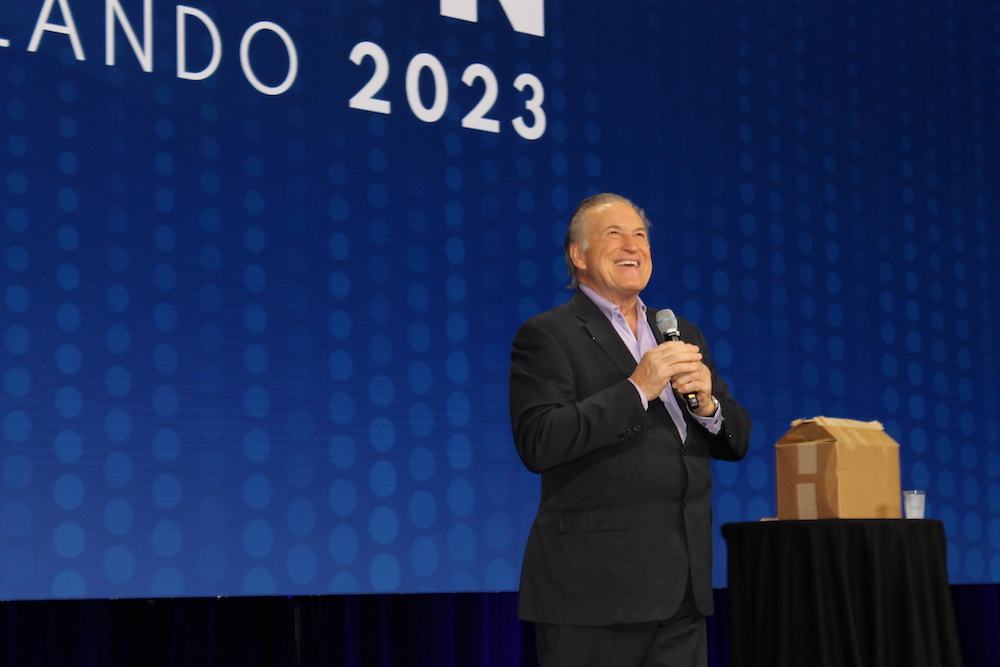 Orlando, Fla. — Acknowledge. Honor. Connect.
Those three actions form the foundation of the "nice bike" message Mark Scharenbroich — speaker, author and Emmy Award-winning writer/producer — shared during the Saturday Keynote on Oct. 7 at SmileCon.
All people need to feel like they belong and hear the words that tell them they are seen, valued, listened to and cared for, Mr. Scharenbroich said.
For some, those words could be: "Nice bike."
The Harley Davidson rider shared with the audience how much it means to be told the simple message of "nice bike" by fellow Harley enthusiasts. But the "nice bike" message extends well beyond the world of motorcycles and into the world of dentistry.
Dentists can share the "nice bike" message every day with their patients and team members by acknowledging them, honoring them and connecting with them.
"You in this room, through sharing smiles and creating opportunities, make such a difference in the lives of so many, and for that, my two parting words to you this morning are: nice bike," Mr. Scharenbroich said. "Nice bike."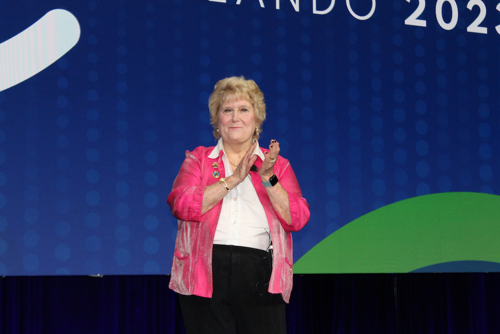 The Saturday Keynote also looked to the future of the ADA, as President-Elect Linda J. Edgar, D.D.S., shared her vision for 2024.
"Together, we will strengthen our profession and our ADA by the caring connections we forge as essential health care providers and as mentors, friends and allies to one another," Dr. Edgar said. "As a chorus for change, each of our unique voices ring out stronger together to take a stand for what matters most — the health of our communities, the advancement of our profession and the success of everyone who relies on the ADA for support, for empowerment and for encouragement. We will come together — bound by a unified purpose — and drive today's achievements to ensure a brighter tomorrow for all of those in dentistry who come after us."
Stephanie R. Ganter, D.D.S., and Robert G. McNeill, D.D.S., M.D., hosts of the Between Two Teeth YouTube channel, again took their hosting skills to the SmileCon stage for the Saturday Keynote, after hosting the Opening Session earlier in the meeting.
The Saturday Keynote honored 2023 ADA award winners Bill Milner, D.D.S., recipient of the Humanitarian Award, and John D.B. Featherstone, Ph.D., recipient of the Distinguished Service Award.
Dr. Milner is the founder of Access Dental Care, a nonprofit that provides dental services to seniors, people with disabilities and others who have trouble accessing care. Dr. Featherstone is the retired dean of the University of California San Francisco School of Dentistry and a renowned dental researcher.