Women in Dentistry Leadership Series empowers women to embrace full potential
'I do not give my power away'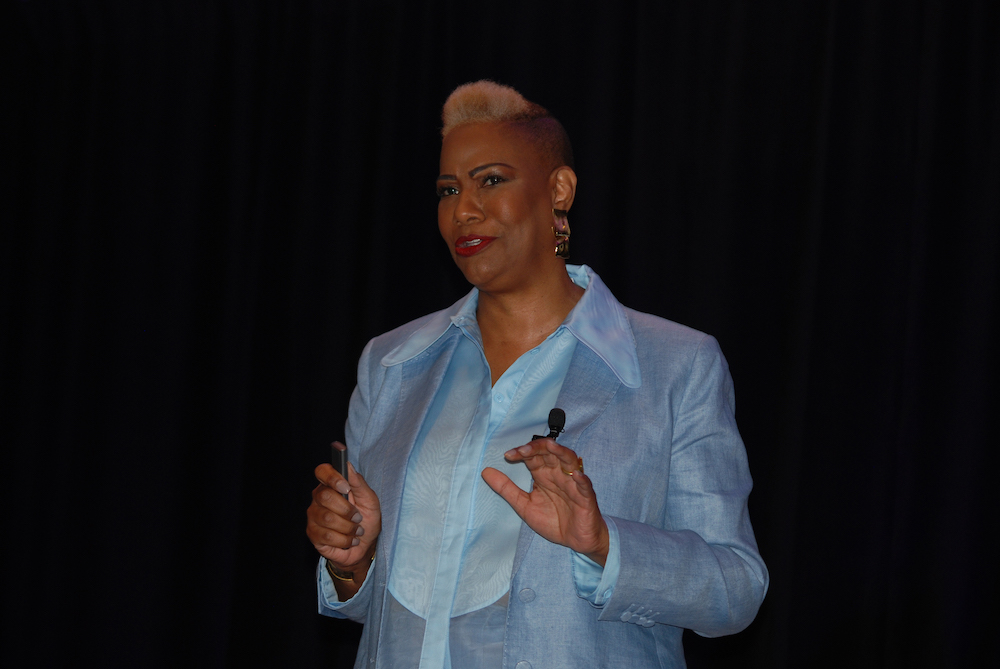 Women are taught from a young age to be humble and dim their lights, but Hazel Glasper, D.D.S., encouraged those who attended the Women in Dentistry Leadership Series not to limit themselves to please others.
"I would not diminish myself for anyone else's power or comfort," said Dr. Glasper, who delivered the keynote address during a session Oct. 6 at SmileCon. "I do not give my power away or allow someone else to renegotiate my potential."
The CEO of The Comprehensive Dental Continuum, which offers customized coaching plans to assist dentists in moving their practices to the next level, shared how the women in her family have inspired her and told attendees they inspire her too.
"I love being in a room filled with powerful women. I love being among my sisters," she said. "And so I want you to know that in my life, you inspire me."
Having experienced her own failures, Dr. Glasper told the audience not to be afraid to fail because failure is just part of life's journey. Oftentimes, women will wait for the timing and circumstances to be "perfect" before taking a life step, but finding their support system and understanding they are not alone can help them move forward when things don't go the way they planned.
And while women may focus on those who inspire them, they could be inspiring others without realizing it.
"Who are you inspiring?" Dr. Glasper asked the audience.
Her talk was followed by a panel and networking event. Another Women in Dentistry Leadership Series session took place earlier in the day. The series was sponsored by Crest + Oral-B.