ACE Panel report finds half of teledentistry users adopted technology because of COVID-19
Main benefits include reduced number of patient visits, increased access and quality of care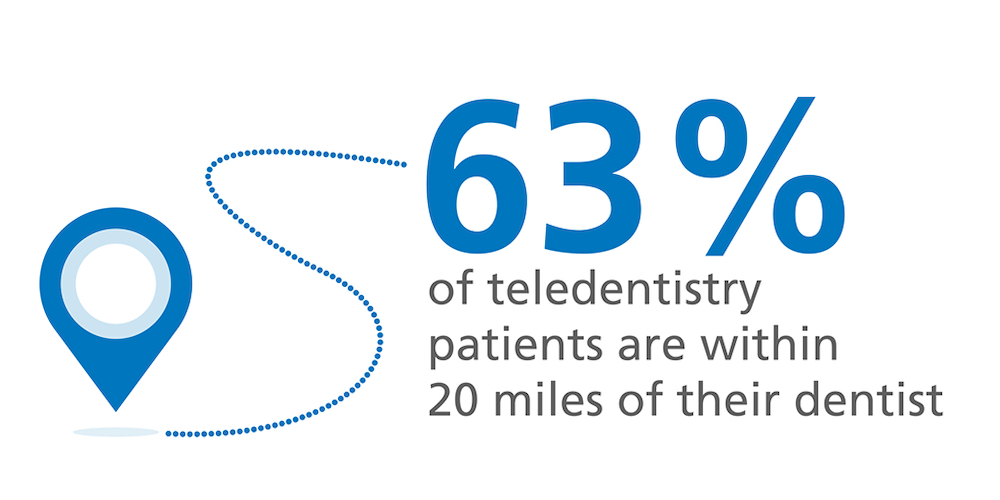 Teledentistry has gained popularity in recent years, but it may be underutilized despite its potential to benefit patients, according to an ADA Clinical Evaluators Panel report published in the September issue of The Journal of the American Dental Association.
The report, which includes the responses of 244 ACE Panel member dentists, found 30% of respondents use teledentistry in their practices, and most adopted it within the last three years. The top reasons for using teledentistry were increased convenience for patients, COVID-19 and increased accessibility to providers.
"With COVID-19 highlighting the use of telecommunications technology as a way for us to meet with our patients, it was important to get a sense of where things are now that we've returned to being in the office," said Scott Howell, D.M.D., lead author of the report and associate professor and director of public health dentistry and teledentistry at A.T. Still University, Arizona School of Dentistry & Oral Health.
More than 60% of users said they were satisfied with their use of teledentistry, and the main benefits cited were a reduced number of patient visits and increased access and quality of care. Of those who don't use teledentistry, 60% said they felt there was no need and 39% had concerns with reimbursement.
"I think we are going to see more students come out of dental school ready to use teledentistry, and I think those students are going to bring their knowledge to practices they join upon graduating," Dr. Howell said. "The ACE Panel report shows us that there are numerous benefits when using teledentistry. As more currently practicing and future oral health professionals learn how it can be adapted to play a role in any practice, I predict that nearly all of our incoming students will have heard of teledentistry within the next decade."
Dentists can view the entire ACE Panel report online and download the PDF at JADA.ADA.org.
ACE Panel reports feature data from ADA member dentists who have signed up to participate in short surveys related to dental products, practices and other clinical topics. The ACE Panel Oversight Subcommittee of the ADA Council on Scientific Affairs writes the reports with ADA Science & Research Institute staff.
The reports offer ADA members a way to understand their peers' opinions on various dental products and practices, providing insight and awareness that can benefit patients and the profession.
Members are invited to join the ACE Panel and contribute to upcoming surveys, which occur no more than once every few months and usually take five to 10 minutes to complete.
To learn more or join the ACE Panel, visit ADA.org/ACE.