ADA Board bestows honorary membership on 4 of dentistry's leaders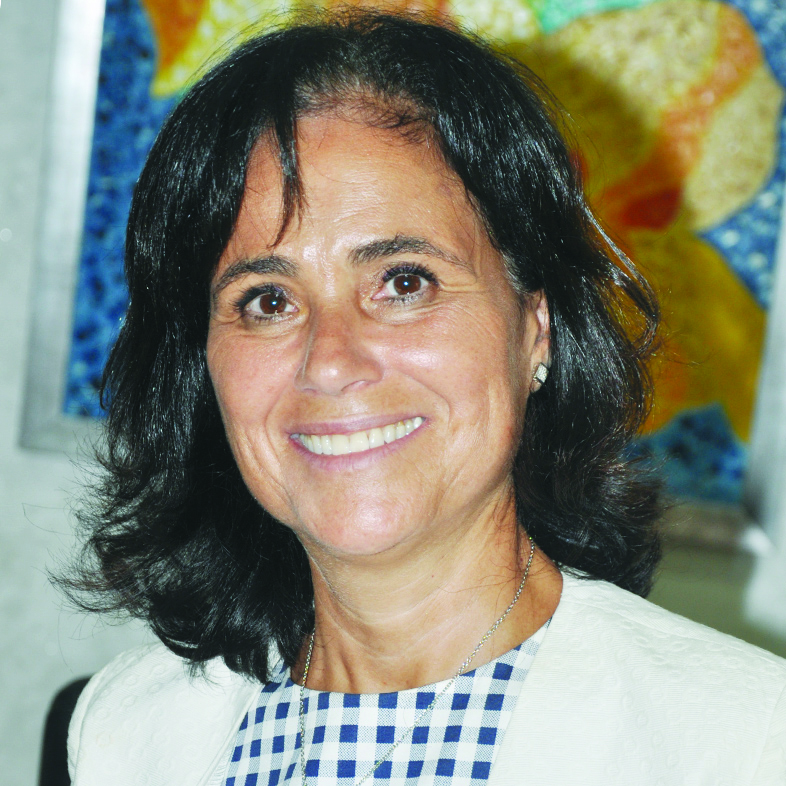 Dr. Ben Yahya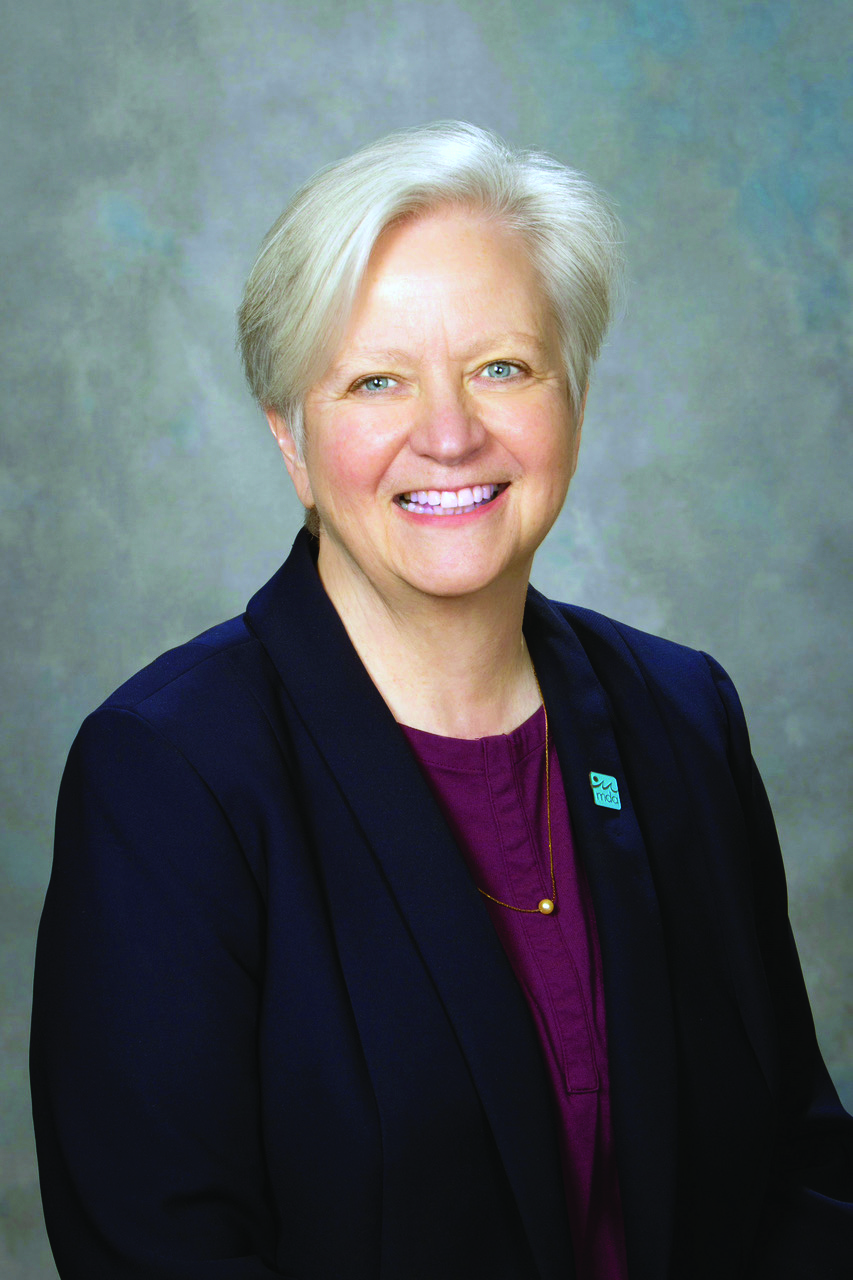 Ms. Burgess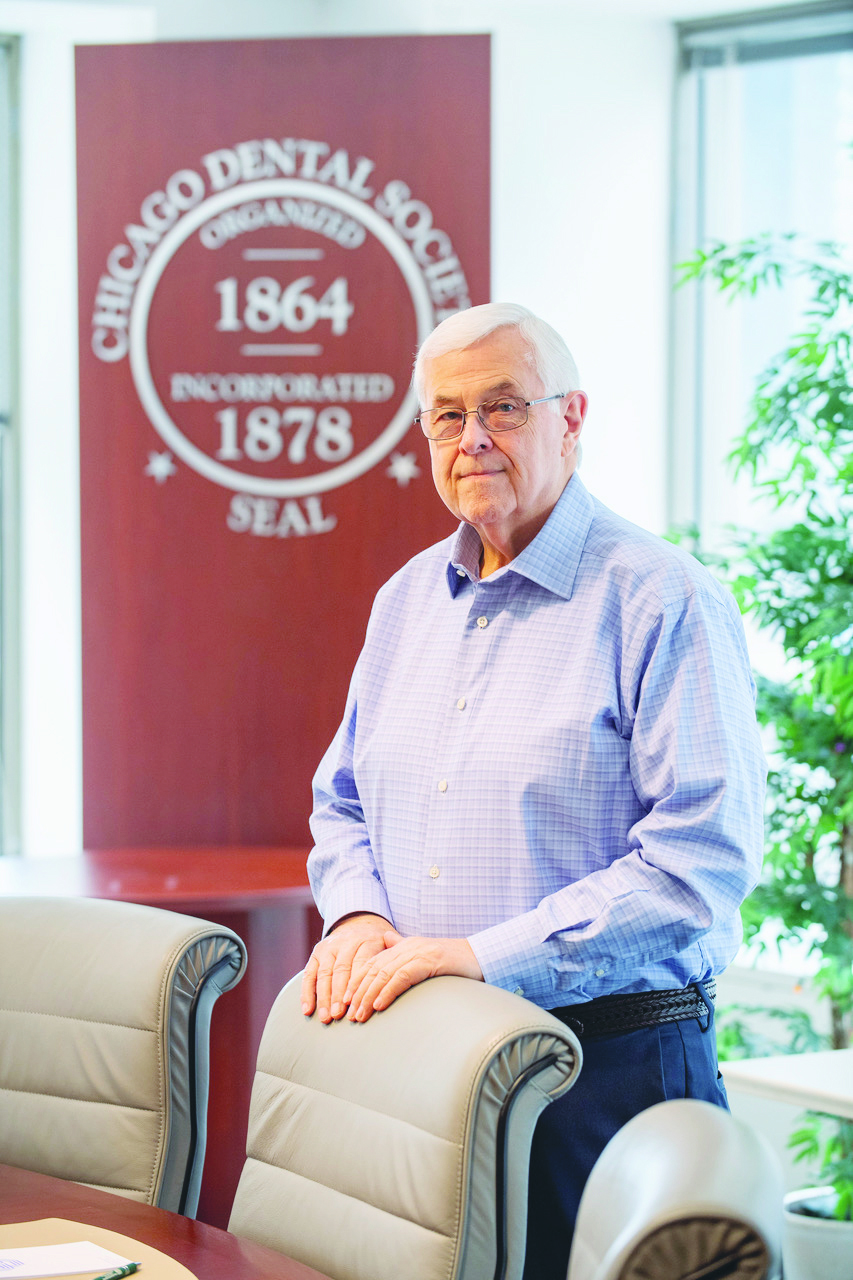 Dr. Grove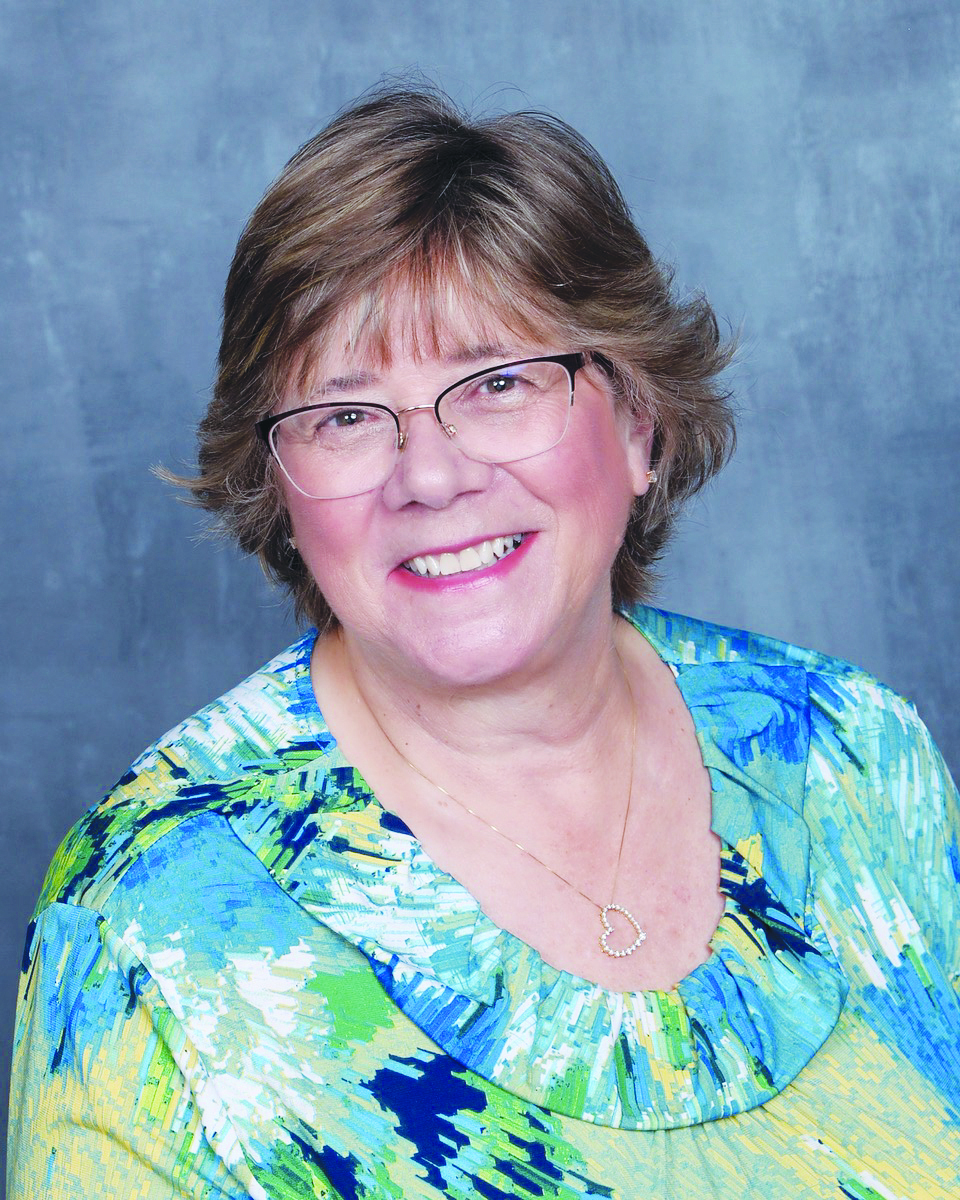 Ms. Moore
The Board of Trustees awarded honorary ADA memberships to four individuals who have made outstanding contributions to the advancement of the art and science of dentistry.
Karen Burgess, the late executive director of the Michigan Dental Association, professor Ihsane Ben Yahya, president of the FDI World Dental Federation, Randall B. "Randy" Grove, D.Sc., executive director of the Chicago Dental Society, and Kathleen Moore, executive director of New York's Third District Dental Society, were approved by the Board of Trustees for honorary membership in the Association.
Honorary membership can be awarded to dentists who are not eligible for active, life or retired membership in the Association or to individuals from outside the dental profession. Current tripartite employees who have at least 20 years of service and have made outstanding contributions above and beyond expectations to the profession are eligible for nomination at a time that coincides with their retirement.
Ihsane Ben Yahya
As she nears the end of her two-year term as president of the FDI World Dental Federation — and the first FDI president from Africa — professor Ihsane Ben Yahya's accomplishments in world oral health "represent significant contributions to the advancement of the art and science of dentistry, as well as the improvement of public health; all key tenets of the ADA mission," said ADA 10th District trustee Scott L. Morrison, D.D.S., in a letter of nomination.
"Dr. Ben Yahya is a committed advocate for oral health, particularly in the African region," Dr. Morrison said. "She served as president and was a founding member of the Moroccan Dental Association (Association Marocaine de Prévention Bucco Dentaire, or AMPBD). Under her leadership, AMPBD became a leader in promoting preventive strategies and in offering continuing education opportunities to ensure better oral health outcomes in the country."
Dr. Ben Yahya is also dean of the dental faculty at the Medicine University Mohammed VI of Health Science in Casablanca, Morocco. As a professor of higher education on oral medicine and oral surgery in the faculty of dental medicine, Université Hassan II, head of oral surgery at the oral surgery department and chief physician of the Center for Dental Consultations and Treatments at the CHU Ibn Rochd Hospital in Casablanca, she has trained generations of dentists in Morocco.
She represented the FDI at the last three ADA SmileCon meetings and House of Delegates, Dr. Morrison added, giving ADA leaders "a chance to experience her outgoing but humble leadership style and passion for our profession, as well as our mutual interest in improving global oral health."
Dr. Ben Yahya is a member of the French National Academy of Oral Surgery and pedagogic coordinator of diplôme universitaire de technologie in dental auxiliary and has served on numerous committees, commissions, juries and boards in dental medicine throughout her career.
"At this juncture of my professional life, I am deeply humbled to have been nominated as an honorary member by the prestigious American Dental Association," Dr. Ben Yahya said. "This is a wonderful professional achievement, but also a commitment to the ideals and values that we share. It is a privilege that I accept with great humility and a strong sense of responsibility, to continue our pursuit for optimal oral health, leaving no individual excluded from the opportunity to enjoy it. I am determined to uphold this trust to the best of my abilities. I extend my gratitude to the American Dental Association for this recognition. Let us all move forward together, united in our dedication to the betterment of oral health, and in turn, the overall well-being of individuals and communities."
Karen Burgess
Karen Burgess, Michigan Dental Association's CEO and executive director for nearly a decade, has posthumously received honorary membership in the American Dental Association. She died July 18 after a brief illness.
MDA President Eric Knudsen, D.D.S., said Ms. Burgess was a "driving force" for the MDA.
"Karen was a remarkable individual who not only oversaw the MDA staff but also provided invaluable support to a succession of MDA leaders and MDA presidents, including myself," he said in a message to MDA members. "She was a terrific CEO for the MDA and was instrumental in maintaining the MDA's position as a model state dental association."
"Karen elevated the reputation of the MDA nationally and worked diligently to bring out the best in each leader," said Michele Tulak-Gorecki, D.D.S., ADA 9th District trustee and a general dentist in Warren, Michigan. "She helped to launch a new future for the MDA with a newly passed governance system, a vision for diversity, emotional intelligence and an ability to strategically position the MDA for an unknown future."
She earned a bachelor's degree from Illinois State University and a master's degree in business administration from the University of Wisconsin. Before joining the MDA staff, Ms. Burgess served as director and senior director of membership marketing and member services at the American Dental Association from 1996 to 2013. During her tenure at the ADA, she provided strategic leadership for membership marketing for the ADA's 157,000-plus member dentists and 18,000 dental student members, the ADA New Dentist Committee and the Council on Members Insurance and Retirement Programs.
"During the time I knew Karen Burgess, I thought I was aware of all the lives she touched," Dr. Tulak-Gorecki said. "Since her passing, I now realize that there were so many more. Her influence across the dental community was immense and inspirational. She helped to develop many leaders in organized dentistry and had a natural talent for bringing out the best in people. She was a pioneer in bringing innovative ideas across the tripartite, of which she was a staunch supporter. Her legacy for the future of organized dentistry and excellence in leadership will continue into the future as she was a thoughtful and impactful supporter and mentor. Karen will be greatly missed for many reasons by many in our dental family across the country, but for those of us who were part of her inner circle, we will miss her for being a devoted friend and for her ability to bring out the best in us."
Randy Grove
As a college student, Randy Grove, D.Sc., had plans to teach health and physical education, but his career took a turn into the world of dentistry in 1977 when he joined the ADA as director of health education, a position he held for almost a decade.
"It was a great experience, and I learned a significant amount," Dr. Grove said.
Then, after serving as the executive director of the United Cancer Council in Indianapolis for three years, he said, "I wanted to return to dentistry in some capacity. I was influenced by a former college professor who suggested looking into the Chicago Dental Society. It was his suggestion that led to my application and selection in 1989 as executive director."
For 33 years he led the largest ADA component society in the nation and served CDS until his retirement May 31, when he was named CDS' executive director emeritus. His nominators credit him for raising the profile of the Chicago Midwinter Meeting by moving it to McCormick Place and expanding it to become one of the largest dental meetings in the U.S. and one of the top conventions in Chicago.
"Over the years I was very fortunate in being able to assemble an outstanding professional staff to work with me. It was their loyalty and dedication to the membership and the outstanding Midwinter Meeting that made it a true pleasure to come to work for 33 years. Together we did our very best to enhance the CDS image and garner respect among our peers. For that I am most grateful and very proud."
Dr. Grove was also instrumental in the establishment of the Chicago Dental Society Foundation, which operates its own clinic staffed by volunteer member dentists.
The University of Illinois at Chicago College of Dentistry awarded him with an honorary doctorate in science in 2018. He is an honorary fellow of the American College of Dentists, the International College of Dentists and the Odontographic Society of Chicago. He is also an honorary member of the Chicago Dental Society and a member of the American Society of Association Executives and the Professional Convention Management Association.
Kathleen Moore
With more than a quarter century of service as executive director of the Third District Dental Society, a component of the New York State Dental Association, Kathleen Moore was a trailblazer in organized dentistry.
She was hired in 1997 as executive secretary and worked with Gerard Ripp, D.D.S., the executive director, to launch the digital platform for the dental society. When Dr. Ripp retired in 1998, he nominated Ms. Moore to be assistant executive director, a position she held for one year before being named as the society's first nondentist female executive director in 1999 by Lawrence J. Busino, D.D.S., past president of the Third District Dental Society and the New York State Dental Association.
"Witnessing Kathy's development as executive director, her passion for the profession of dentistry, her mentorship for new dentists, has been amazing," Dr. Busino said. "Under Kathy's leadership the Third District has become a go-to place for new and established dentists for educational, political and general needs of the profession. She has been an integral force in organizing the 12 other ED's in New York State to have a respected voice at the New York State Dental Association. She has earned the respect and friendship of colleagues throughout the state."
Under Ms. Moore's leadership, the Third District developed email-based communication that bridged paper newsletters to a platform that gave members instant access to critical news that affected their practice. She also developed an annual conference, the Greater Capital District Dental Symposium, that grew from one lecture to four simultaneous presentations and expanded the conference's exhibit show from 16 exhibitors to a high mark of 68. She also developed continuing education for members during the COVID-19 pandemic — including many no-charge programs that helped members with employment and practice issues during the pandemic. She was honored in 2007 with the Third District's Distinguished Service Award and retired Feb. 28.
"Kathy's CV speaks for itself, but I can say with confidence that I have observed Kathy as always willing and ready to serve, make things happen and encourage young dentists to learn to find a work-life balance," said Chad P. Gehani, D.D.S., executive director of Queens County Dental Society and past president of the ADA. "She has been a go-to person for dentists, dental staff and her colleagues."
"It was my complete pleasure bringing the society into modern technology, retaining and recruiting members, planning continuing education and the annual Greater Capital District Dental Symposium as well as public relations," Ms. Moore said. "Our members are the heartbeat of the society, and I enjoyed working with each one of them. It has been my pleasure to be associated with the tripartite of the ADA, New York State Dental Association, and the Third District for 26 years. I am humbled by being awarded ADA Honorary Membership."