Welcome to SmileCon 2023
Thousands of dentists descend on Orlando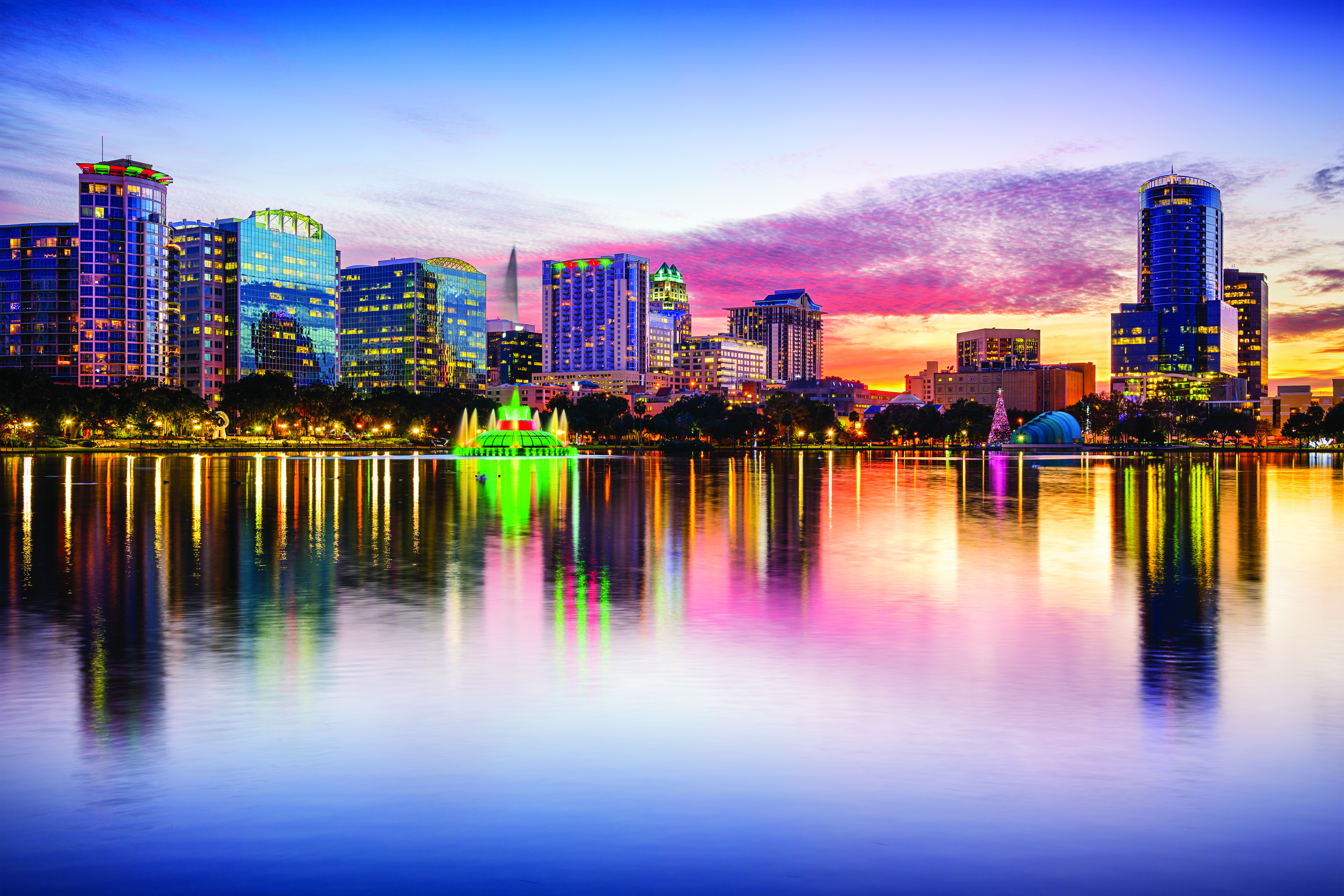 Orlando, Florida, will be the most magical place on earth Oct. 5-7 for dental professionals and their families as they come to meet, play, learn and smile at SmileCon 2023.
"SmileCon 2023 promises to be a meeting like no other. And Orlando is the perfect location for the meeting — after all, it is the happiest and most magical place on Earth," said Melanie R. Love, D.D.S., SmileCon 2023 chair. "There's no better place to bring your team and your family in October than to SmileCon — where there is something for everyone."
Kick off your SmileCon experience Oct. 5 at the Orange County Convention Center with a continental breakfast followed by the Opening Session featuring actor Constance Wu. Ms. Wu, known for her starring roles in the romantic comedy "Crazy Rich Asians" TV comedy "Fresh Off the Boat" and film "Hustlers," opposite Jennifer Lopez, will share her journey to wellness during her keynote address.
The Opening Session will also feature a rousing performance by cellist brothers, Emil Liakhovetski, D.D.S., and Dariel Liakhovetski, dental student, who were featured earlier this year on "America's Got Talent." Stephanie R. Ganter, D.D.S., and Robert G. McNeill, D.D.S., M.D., hosts of the Between Two Teeth YouTube channel, will be your hosts for the event, which will also honor the winners of the ADA New Dentist Committee's 10 Under 10 Awards.
Other Oct. 5 events include the Give Kids a Smile Pack and Give Back Event and a Night at Universal Islands of Adventure theme park, where ADA attendees will take over the park for the entire evening.
On Oct. 6, the Grin & Gobblin' Fest from 5-7 p.m. at the Hilton Orlando, will be a celebration of all things fall, where families can enjoy music, food and fun.
The Saturday Keynote presentation Oct. 7 will feature Emmy Award-winning writer/producer Mark Scharenbroich as he shows attendees how to make meaningful connections in both their professional and personal lives. Bill Milner, D.D.S, the ADA Humanitarian Award winner and John D.B. Featherstone, Ph.D., the ADA Distinguished Service Award winner, will also be recognized.
Hone your skills and knowledge by choosing from hundreds of cutting-edge continuing education courses, presentations and hands-on activities and expand your horizons in Dental Central, where you can drop in for CE and other programs, activities and special events at the Dental Team Hub, Oral Medicine Hub, Podcaster & Influencer Hub, Wellness Hub, Technology Hub, Industry Hub and ADA Hub. Dental Central is also home to the second annual Dental Olympics and the SmileCon Scanning Battle.
Be sure to have your SmileCon Onsite Guide and SmileCon Mobile App handy and text 844-937-3613 to Ask Flossie, the AI chatbot for SmileCon, if you have any questions.