My View: Millennials are dentistry's future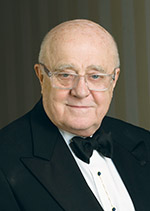 Walter Lamacki, D.D.S.
They were born in the digital age and some were using an electronic notebook about the time they began to walk and talk; they dominate social media. They are millennials, people born between 1980 and 2000, sometimes referred to as the avocado toast crowd.

They comprise 80 million of America's population and half of its workforce; it's predicted they will represent 75% of America's workforce by 2030, according to the U.S. Bureau of Labor Statistics. Almost 17% of our 200,000 dentists are millennials; that figure is expected to grow steadily.

These dentists are our future, and many are members of organized dentistry. It is vital to attract those who are not members and retain the ones who are.
To do so, we must understand what attracts them to become members and remain members.

Generally speaking, millennials are more apt to join dental service organizations, in part because they have high student debt and need a paycheck. Dentists joining dental service organizations have rapidly increased from 7.4% of the dentist population in 2015 to 8.8% in 2018, according to the ADA's Health Policy Institute. Twenty-eight percent of those under age 35 are owners of their practice. They are confident and have high expectations. Most feel their educational debt is secondary to achieving their goals; apparently debt is the price one has to pay.

In a survey of millennials by Abila, a management company focused on nonprofit associations, younger members were found to be interested in job opportunities and are achievement oriented.

Does that mean they will be drawn into corporate dentistry? Are these changes the death knell of private dentistry? Will all dentists be employees? Is the sky falling?

Hans Rosling, a Swedish physician by way of education but a statistician like no other, has lectured and written, with a puckish sense of humor, about "Factfulness: Ten Reasons We're Wrong About the World – And Things Are Better Than You Think," which is the title of one of his books.

He points out that literacy of the world's population is at 80%; the cancer survival rate for children has improved; and hunger around the world has diminished. He has a list of 29 improvements that benefit mankind.

He says our tendency to focus on the negative is powered by three things:
• Our inaccurate recollections of past events. Mark Twain said it best, "As I age, I find that I more clearly remember things that never happened."
• Biased reporting employed by media and activists, both liberal and conservative.
• Our hesitancy to admit that things are getting better because some things are still not getting better. Until we can accept both facts and accept that they are both true at the same time, we cannot overcome the negativity instinct. It's not from a lack of knowledge that we harbor negativity, but preconceived ideas that we have held for years and sometimes decades.

So are things better for dentistry and organized dentistry?

Results of a 2006 survey of dental students by the American Association of Dental Education mirrored the same conclusions of Abila that millennials are confident, achieving and team oriented. They are not negative; they aspire to make a difference. 

Recruitment efforts by organized dentistry should focus on that thought.

Many of the students in the 2006 survey are already in the dental community, and although my opinion is subjective, gleaned from observation, they have found their way. I'm confident the millennials will construct a profession in new ways not yet dreamt.

This editorial, reprinted with permission, originally appeared in the December 2019 issue of the CDS Review, the publication of the Chicago Dental Society. Dr. Lamacki is the editor of the publication.

Editor's note: The ADA agrees that it is vital to attract millennial dentists who are not members and retain the ones who are. The ADA recognizes that while increases in membership diversity are positive, a focus on diversity, without inclusion, is not an effective or sustainable strategy. Diversity focuses on differences and numbers, while inclusion promotes a culture where everyone, despite their differences, is represented and valued. Inclusion is critical and necessary to positively impact the member experience.