My View: Sustainable dentistry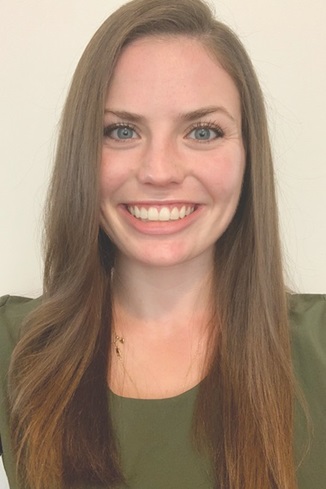 Jenn Lee, D.M.D.
You just tossed an empty tube of toothpaste in the trash. How many times have you thought about where that tube of toothpaste goes? Where do the toothpaste boxes, floss, floss containers, old toothbrushes, toothbrush packaging, whitening strips and whitening strips packaging end up? It is easy to forget the dental waste generated by households. In dental school, it shocked me that a single dental procedure can use more than 30 different items. Most of the products are discarded after the procedure — plastic barriers, single use items, dental materials, personal protective equipment, disposable instruments, sterilization pouches and more. Now think about all the dental waste generated across dental offices, hospitals and millions of households across the U.S. I was proud to restore my patients' oral health, but at the cost of how much dental waste and consumption?
Understanding the interplay between dentistry, environmental impact and human health is still in its infancy, but research from medicine shows that the health care industry contributes to greenhouse gas emissions and climate change, poor air quality, food and water insecurity, extreme weather events, and vector-borne illnesses.1,2 Because of the known health consequences of environmental waste, oral health professionals should have an obligation to implement environmentally sustainable measures. In 2018, I visited leaders in sustainable dentistry in the United Kingdom at the Centre for Sustainable Healthcare and Institute of Dentistry at Queen Mary University of London. I connected with private practices, researchers and leaders in the UK who were defining this unique field within dentistry. The main sources of dentistry's carbon footprint include staff and patient travel, energy, and product procurement.3 One UK private dental practice replaced their vehicle parking spaces with bicycle racks to reduce the carbon footprint of patient and staff travel.4 The office was also transitioning to fully electronic systems to reduce paper consumption, a recommendation also recognized by the ADA.5 Although implementation of sustainable dentistry practices may look different in suburban America, the concepts of reducing harmful environmental impact to promote human and planetary health remain.
My pediatric dentistry residency training in the hospital setting comes with a whole new set of sustainability challenges: the use of nitrous oxide (a substance that is incredibly beneficial in pediatric dentistry, but significantly increases the carbon footprint of any procedure), challenges with recovering and recycling biomedical waste and the lack of awareness about sustainable health care. A heartening aspect is that other professional organizations, such as the American Society for Anesthesiologists, have acknowledged the importance of environmental sustainability and made steps towards making their practice more environmentally sustainable.6 Inhalation anesthetics, such as sevoflurane and desflurane, have substantial greenhouse gas emissions which are significantly increased when administered with a nitrous oxide admixture.7 Dentists who utilize nitrous oxide as a behavior management measure should be aware of its environmental impact.

Beyond dentists, dentistry as a field must take action. Dental payment structure must be adjusted to incentivize safely and properly completing adjacent restorations in a single visit to reduce material and travel costs associated with repeat visits. Dental materials companies must identify and mitigate the environmental impact of their products, including harmful and excessive byproducts. Solutions include redesigning products and developing management strategies for plastic waste.8 The FDI World Dental Federation is currently developing a Sustainability in Dentistry Code of Practice to provide the "guidelines and objectives for achieving a sustainable procurement and supply procedure."9 Supply chain leaders must be encouraged to commit to these objectives for a sustainable future.
Sustainable dentistry is relatively new, but essential, to oral health and planetary health. As the FDI World Dental Federation works to release guidelines, dental professionals can explore education courses, such as the Sustainable Dentistry course offered by the Centre for Sustainable Healthcare.10 Although there are many different contributors to the environmental challenges of the planet across all sectors, there is much to learn about the specific harm that the environmental impact of dentistry has on our patients and world. We have a commitment to our patients, our profession, and our planet to prioritize sustainable dentistry.
Dr. Lee is a pediatric dental resident at Nationwide Children's Hospital/The Ohio State University. She founded and led the Sustainability Committee while at the Harvard School of Dental Medicine.
References
1. Hackley DM. Climate change and oral health. Int Dent J. 2021;71(3):173-177. doi:10.1111/idj.12628
2. Climate change and health. World Health Organization. October 30, 2021. Accessed January 22, 2022. https://www.who.int/news-room/fact-sheets/detail/climate-change-and-health
3. Steinbach I, Stancliffe R, Berners-Lee M, Duane B. Carbon modelling within dentistry towards a sustainable future; 2018.
4. Duane B, Hyland J, Rowan JS, Archibald B. Taking a bite out of Scotland's dental carbon emissions in the transition to a low carbon future. Public Health. 2012;126(9):770-777. doi:10.1016/j.puhe.2012.05.032
5. 80 ways to make your dental practice green. American Dental Association. Accessed January 25, 2022. https://www.ada.org/resources/practice/practice-management/office-design/80-ways-to-make-your-dental-practice-green
6. Greening the operating room. American Society of Anesthesiologists. Accessed January 16, 2022. https://www.asahq.org/about-asa/governance-and-committees/asa-committees/committee-on-equipment-and-facilities/environmental-sustainability/greening-the-operating-room
7. Sherman J, Le C, Lamers V, Eckelman M. Life cycle greenhouse gas emissions of anesthetic drugs. Anesth Analog. 2012;114(5):1086-1090. doi:10.1213/ANE.0b013e31824f6940
8. Prata JC, Silva ALP, da Costa JP, et al. Solutions and integrated strategies for the control and mitigation of plastic and microplastic pollution. Int J Environ Res Public Health. 2019;16(13):2411. doi:10.3390/ijerph16132411
9. FDI World Dental Federation Sustainability in Dentistry initiative unites eco-conscious dental industry partners around a common aim. |FDI. May 3, 2021. Accessed January 22, 2022. https://www.fdiworlddental.org/fdi-world-dental-federation-sustainability-dentistry-initiative-unites-eco-conscious-dental
10. Sustainable dentistry. Centre for Sustainable Healthcare. December 7, 2020. Accessed January 22, 2022. https://sustainablehealthcare.org.uk/courses/sustainable-dentistry.